This article is more than 1 year old
Social misfits and group interviews: Yup, it's the startup interview circuit
Why it's not always you who'll do the rejecting
The startup that didn't want to be found
All this comes to mind as, after having worked a steady but dull IT job for several years, I was asked if I wanted to interview with a "hot new startup that will change your life!"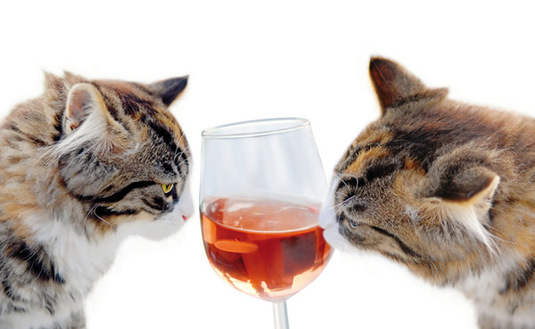 Intriguing: It's always worth giving something new a try. Even if you're a cool cat
It was billed as an informal chat with the chief executive and one of the developers. "Walk in the park," I thought.
As any good interviewee does, I tried to do my basic research on the company and this is where it started to get a bit odd. Your pimp ("recruitment consultant", in old money) can tell you some of the stuff but rarely the full story, even if they know it. This latest startup, like many, was so hidden and their website had so little information, that to even work out who fronted the company required some proper sleuthing, looking up domain records and Companies House searches to try and piece it all together. Paranoia was all-pervasive, amid fears that some other company would steal their IP.
When it came to the interview I got there early to discover it was a pretty bland and non-descript block of offices. So far, nothing out the ordinary. Whilst sitting in what passed for a reception I saw a room full of nerdy-looking guys. All guys, no girls. I thought: "Can't be my meeting, I am only meeting two people."
How wrong I was. In front of me was a room full of developers that had drunk the startup Kool-Aid. Don't get me wrong, what they were doing was well ahead of the curve.
My specialisation is non-Intel virtualisation and cloud infrastructure. The group exchanged niceties and talked round the subject in hand. Then it came: "We have our flagship product and we don't really know how to scale it. How would you do it?" To any virtualisation or system guys, that's just an open invitation. We started talking fundamentals of elastic compute.
As any self-respecting cloud person knows, elastic compute only works if your elastic machines don't hold stateful data and everything is highly automated. Then they started talking about how the entire application is stateful and it can't be done. At this point I gave them a quick lesson in how elastic compute works. Eventually we had thrashed out a very high-level diagram about how it could work.
Coders wanted
Then came the body blow. This one has become quite a frequent interview humdinger: "We would like to go to Linux as we can't afford Windows. It shouldn't be difficult as we wrote it in Mono."
At this point my heart sank as Mono hasn't really seen any love or attention in years. Moving the entire toolset was another question. It was an interesting conversation.
The lesson?
There is no such thing as a standard startup. Each has different setups, different products and customers. But there are common themes. You may get to work from home or to have easy working conditions. And, yes, there's Kool-Aid.
But one thing is universal: God forbid you don't deliver what's expected. ®