Pub quiz cheats – this one's for you
While P3 surveyed 3,500 miles, GWS has released the data it captured on our Monopoly pub crawl, giving information on 14 key locations: The Kings Head – Bond Street The Spread Eagle – Oxford Street The Clarence - Piccadilly The Comedy – Coventry Street The Moon Under Water – Leicester Square The Victoria and Albert – Marylebone Station The Rocket – Euston Road The Silver Cross - Whitehall The Rose and Crown – Park Lane The Marquess of Anglesey – Bow Street The Wellington – The Strand The Sherlock Holmes – Northumberland Avenue Ye Olde Cheshire Cheese – Fleet Street The Fen – and Fenchurch Street Station.
What GWS found was that all the networks had good 3G coverage but that 4G was poor, less poor on EE but for cheating at pub quizzes you have to get by with 3G, and it didn't make a huge difference. Looking up a Wikipedia page took five seconds on 4G and 10 seconds on 3G. GWS engineers experienced average in-pub upload speeds of 1.0 Mbps while on 3G and 2.7Mbps on 4G.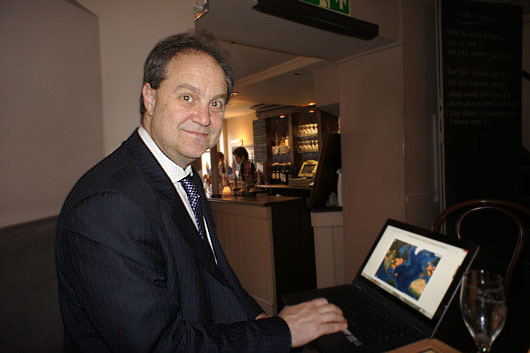 Paul Carter, CEO of GWS, commented:
Great British pub culture is alive and well – but our research suggests that the days of going for 'a quiet drink' are over. Your friends – and your boss – will have no trouble reaching punters while they're reaching for their pints. That said, networks clearly have a lot more work to do when it comes to rolling out 4G; our data suggests that pub quiz cheats will be relying on 3G for some time yet.
We'll drink to that. ®
* which two is an exercise left for readers.
Similar topics