Oh BOY! The MICKEY MOUSE Apple Watch is no heart-throb
New gizmo lets Disney character tell you the time
Apple has reached an agreement with Disney that will see Mickey Mouse telling the time on its new Watch device.
Anyone who buys the new device will be able to select a number of watch faces, with one featuring the rodent star of 20th century kiddie culture.
To satisfy fanbois' furious desire for information on the watch, Apple has released a heap of new information about the gadget, which is the fruity firm's first new product range since the iPad.
It will come in a variety of fruity flavours. Designs come in three ranges, with the first just called Apple Watch and offering familiar timepiece designs.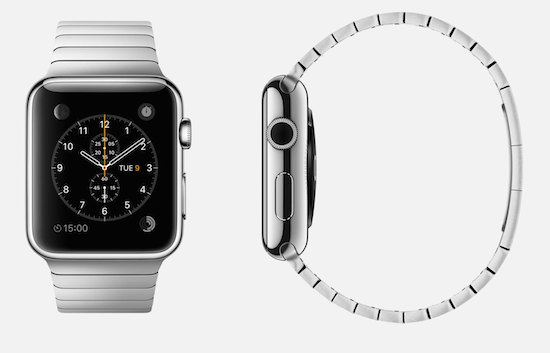 Another range is called Sports and seems to be aimed at people with a taste bypass. Or sports fans, as they are more commonly known.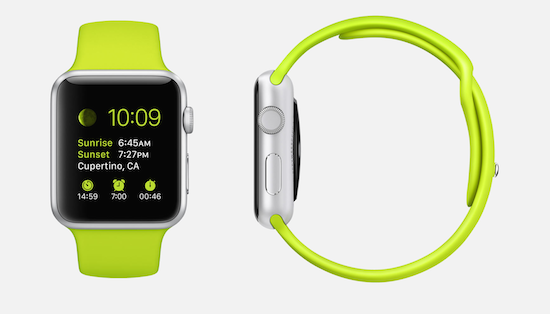 A third range will be called Watch Edition and will be highly sought after by people with more money than sense (although some cynics would say that description could apply to all Apple fans).
The watch below is faced of 18-karat rose gold with a sapphire crystal display and a ceramic back.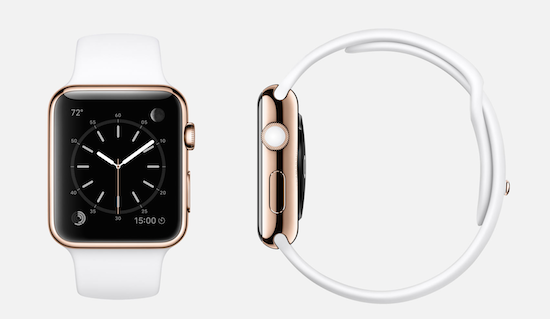 Happily, one thing the new watch will do very well is - wait for it - tell the time.
"High-quality watches have long been defined by their ability to keep unfailingly accurate time, and Apple Watch is no exception," Apple wrote.
"It uses multiple technologies in conjunction with your iPhone to keep time within 50 milliseconds of the definitive global time standard. And it can automatically adjust to the local time when you travel. Apple Watch also presents time in a more meaningful, personal context by sending you notifications and alerts relevant to your life and schedule."
Wearers will receive a "gentle tap" on the wrist when a message arrives on their mobe and can connect with "favourite people in some new, spontaneous ways not possible with any other device".
This could mean broadcasting them your heartbeat, for instance, which is a "a simple and intimate way to tell someone how you feel".
The device has several fitness apps which will nag you if you haven't done your 30 minutes of exercise a day, while measuring your activity to reveal the danger of your couch potato lifestyle in real time.
"Over time, Apple Watch can use what it learns about the way you move to suggest personalised daily fitness goals and encourage you to achieve them. So you can live a better day and a healthier life," Apple continued.
The Watch also replicates key iPhone functionality, allowing wearers to navigate themselves around a strange city or work out the phase of the moon - a handy trick for any robber looking for a dark night in which to burgle a house in a strange part of the city.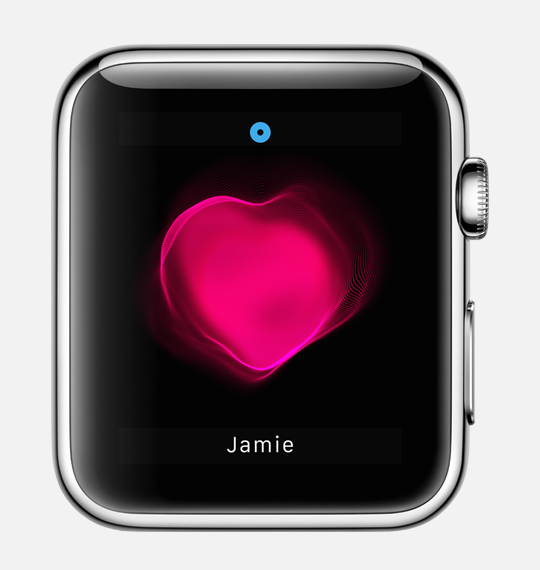 Apple's watch also comes with a variety of changeable faces, including the aforementioned Mickey Mouse one.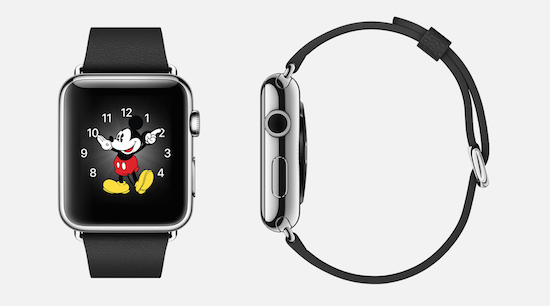 Previous iPhone owners will be right at home because the watch features all sorts of familiar apps like a stock market ticker, photo viewers and even a teeny-tiny art app allowing small sketches to be drawn on the screen. The device will pair up with any other iThings, showing text messages and calendar reminders.
Up until now the new wrist computer has been more why-watch than iWatch, because it was unclear exactly why anyone would wear it.
Sadly, the new information won't do much to tempt iWatch refuseniks because it looks as if the gadget does little more than supplement the iPhone.
Yet regardless of its usefulness, there's no doubt that fanbois and gurlz will be drawn to the shiny-shiny like Gollum to his precious.
Somehow, Apple's teasing reminds us of a certain mysterious deep sea dweller called the Angler Fish, which uses a light to tempt silly fish to a gruesome death.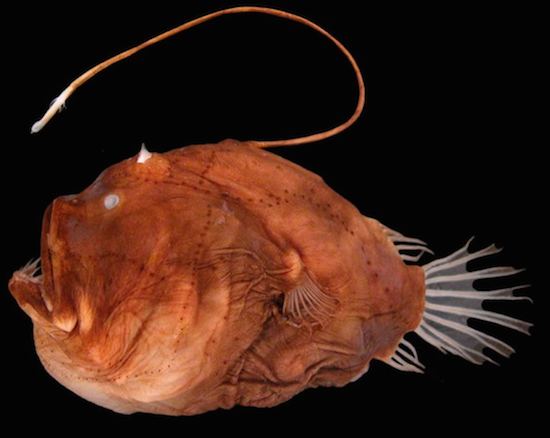 Once Tim Cook's tempted you with one glittery iThing, you'll be caught in his jaws, where some mysterious force will force you to buy another and another and another.
So swim closer, little fishy. Apple won't hurt you. ®