This article is more than 1 year old
Ten excellent FREE PC apps to brighten your Windows
Fully functional free-for-all
Product round-up No matter if you're reinstalling Windows for the 47th time this fortnight or attempting to rid a new machine of bloatware in favour of something that's actually useful, the question remains: what alternative apps exist that don't involve coughing up for obscene licensing fees?

Fortunately there's plenty of freeware out there that covers the needs of most users. To make the experience of trawling the web somewhat less painful, here's some we prepared earlier.
Ad-Aware Free Antivirus+
If you'd asked me a decade ago who the go-to firm for free security software was I wouldn't have hesitated to shove LavaSoft's Ad-Aware down your throat. Until recently, however, they seemed to have taken a step back in the wake of other newcomers.
While you won't find me bumping Malwarebytes' Anti-Malware off this list in favour of the new Ad-Aware, LavaSoft has revamped their old spyware-busting kit into a complete internet security suite.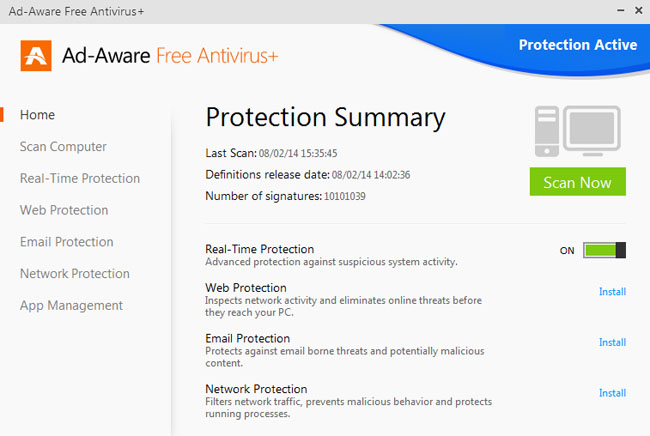 Sure, the free version does require handing over your email address in return for a licence key and you don't get all the "Pro" features, but you do get real-time virus and spyware protection with a hassle free interface. Best of all, unlike other vendors of free antivirus, upgrade nagging is kept to a minimum.
Classic Shell

For those of you, like me, who find that even Windows 8.1 is too gimmicky to be of any real use to a professional user, then the holy grail of freeware for those not wishing to downgrade their operating system has to be Classic Shell. Not only does it give you back the choice of a range of historic Start Menu styles, but you also get the menu bar functions back that are so sorely missing from Explorer.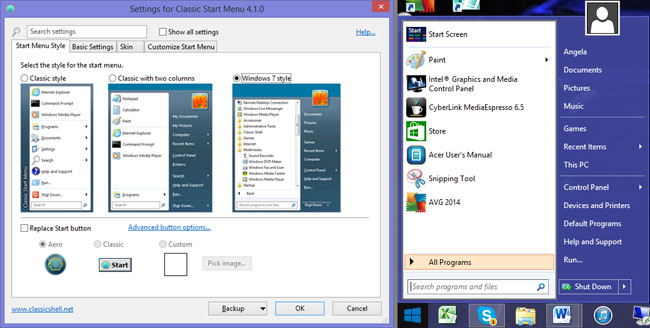 Click for a larger image
It's endlessly customisable too, in terms of content and functionality. Want to change what the Windows key does or skip the Metro screen at login entirely? Just tick the box and Classic Shell takes care of the headache for you.