Duplicati

From Amazon to Zoho, the world is inundated with cloud services and the backup utilities that they offer, but what if you just want a simple light-weight client to sit in the tray and handle all your data for you?

Click for a larger image
Duplicati is an excellent way to keep your cloud backups (or even local ones) in check with an array of advanced scheduling options, support for over half-a-dozen cloud services, incremental backups and 256-bit AES encryption. Simply run through the configuration wizard once and forget about it; so long as the cloud keeps looming above, your data is safe.
Developer Kenneth Skovhede
More info Duplicati
Eraser

Keeping your data secure is about more than updating virus definitions and encrypting archives. One very often overlooked aspect is that of safely destroying sensitive data. Eraser offers a mind-boggling number of secure erase methods from simply writing a single pass of pseudo-random data to the serious overkill of 35 passes with the Gutmann algorithm, though its advantage over faster methods on modern disks is debatable.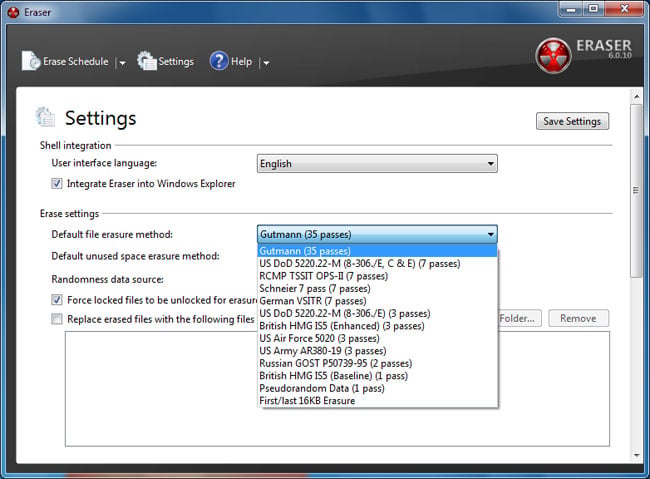 An essential tool for the security-conscious PC user, Eraser provides quick access to data annihilation through the context menu and a scheduler for regular clean up - it'll even write over empty space with an algorithm of your choice too.
Developer Joel Low
More info Eraser
Similar topics