PeaZip

In the past I would have recommended 7-Zip for those looking to ease the guilt of clicking WinZip's "Continue Evaluation" button, but while the venerable 7-Zip is still an excellent piece of software, PeaZip has matured into a well-rounded alternative.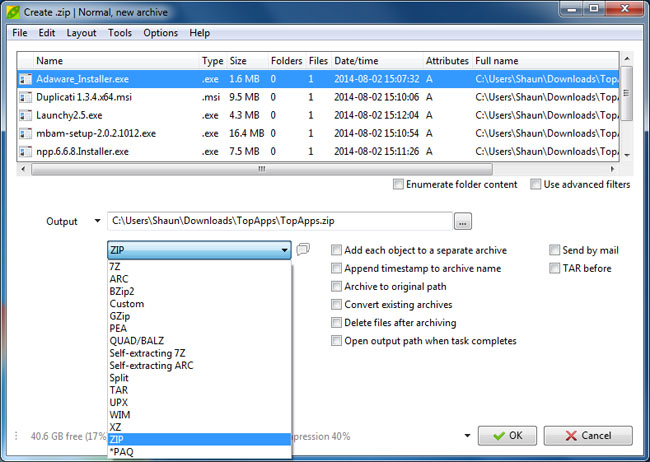 Available in both portable and installable forms, PeaZip offers an incredibly user-friendly interface that provides far more functionality than something so accessible has any right to. Frankly I'm not aware of an archive type that is not on the compatibility list, plus you get customisable context menu options and the built-in PeaUtils provides checksumming, hash checking and secure file deletion.
Developer Giorgio Tani
More info PeaZip
Process Explorer

Now here's a surprising entry for a freeware list; a Microsoft product. Process Explorer is a tool cooked up by the boffins over at Microsoft's Sysinternals who have made available a whole suite of utilities for making Windows bend to your will.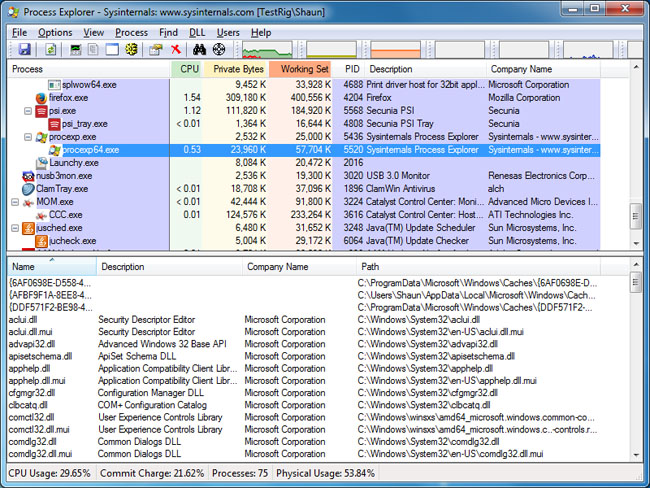 If Task Manager just doesn't cut it for you, or you've got some kind of resource leak to plug, Process Explorer neatly displays the dependency tree for everything running on your machine and will even go so far as to list the DLL's and memory-mapped files that have been loaded. Great for killing stubborn/rogue applications or just monitoring system performance.
Similar topics