Secunia PSI

If you're a Mac user, you'll be familiar with the Mac App Store's ability to gently and incessantly remind you that absolutely every piece of software installed on your machine needs to be updated every thirty-seven seconds. If not, don't fret because this experience is now available on Windows, courtesy of Secunia PSI (Personal Software Inspector).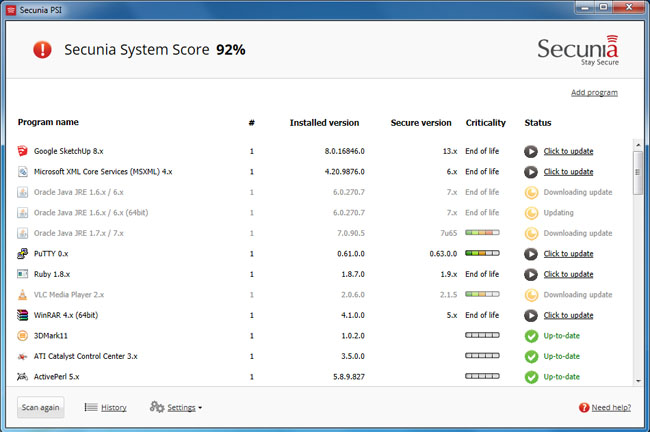 Click for a larger image
Perhaps that's not exactly fair: Secunia's utility is actually very friendly and quickly sorted out my somewhat neglected desktop, with the exception of a handful of apps that required a visit to the supplier's web page to download - a task that PSI was only too happy to facilitate by opening the tab for me.
VLC

If for some unfathomable reason you've no desire to partake in any of the rich multimedia experiences that the internet can offer, then you might be wondering why VLC crops up on every freeware list ever written. However, if you're a normal human being you'll probably have already discovered the plucky little media player that can bring to life just about any file format under the sun.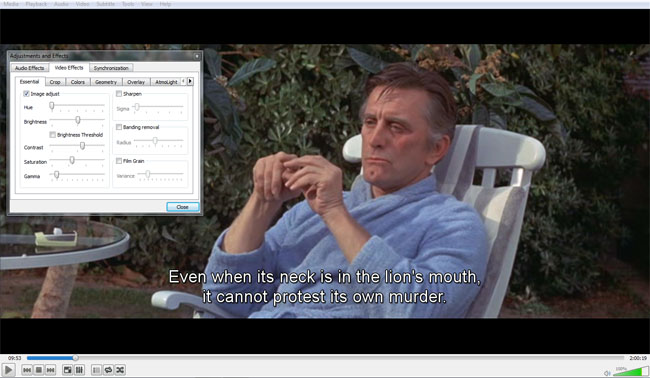 Click for a larger image
Gone are the days of hunting down codec packs and juggling different programs to play your media library; grab a copy of VLC, a cold beer and some popcorn, then relax with your favourite film. Oh, and if you're an arty type, VLC is an ideal player for movies with separate subtitle files too. ®
Developer VideoLAN
More info VLC