This article is more than 1 year old
The Glorious Resolution: Feast your eyes on 5 HiDPI laptops
EYE-POPPING goodness
Product round-up First it was slimline Ultrabooks, then it was convertibles. Now the latest high-tech morsel that PC manufacturers are dangling before us in an attempt to boost their flagging sales is the high-DPI laptop.
The information that Microsoft provides for developers refers to high-DPI displays as having a resolution of more than 120dpi, but in general use the term often tends to refer to displays that go beyond the 1920x1080 resolution of a conventional HD display.
Apple – surprise, surprise – would probably claim to have pioneered this category with the Retina Display of its MacBook Pro models back 2012. But while Apple's Retina displays still max out at 2880x1800 resolution, its Windows rivals have taken the lead and gone romping ahead – a trend that recently brought us Toshiba's P50T-B laptop, which provides a 15.6-inch display with full 4K resolution of 3840x2160.
Of course, for most people that sort of display is an unnecessary luxury – unless you're planning to build yourself a really big spreadsheet, or want to watch House of Cards in 4K on Netflix. There are genuine applications for High-DPI displays, of course, including high-def photo- and video-editing, but for most of us a 4K display is really just eye-candy for its own sake.
And there's nothing wrong with that – it's sold plenty of MacBook Pros for Apple, after all – but High-DPI displays do have their drawbacks. The main one is that few third-party applications are designed to support High-DPI displays, and you may find yourself having to lower the resolution of your expensive laptop in order to read application menus or view tiny toolbar icons that were never designed to scale to these ultra-high resolutions.
These High-DPI displays can wreak havoc with battery life too, with Toshiba's 4K laptop petering out at around the three-hour mark. But with Apple recently adding a 5K display to the iMac it's clear that High-DPI is here to stay, so here's our roundup of some of the main players in this new category of laptop.
Apple MacBook Pro With Retina Display (13", Mid-2014)

With no update to its Retina display in recent years, the 2560x1600 resolution of the 13-inch MacBook Pro now looks relatively modest compared to the 3K and 4K displays offered by some of its Windows rivals.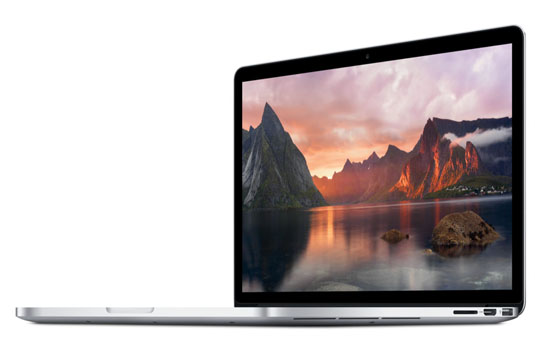 Apple MacBook Pro With Retina Display (13", Mid-2014)
Even so, it still works a treat, with an IPS panel that is vividly bright and colourful, and provides excellent viewing angles. Apple also handles the scaling issues of High DPI displays better than most of its Windows rivals, thanks to the "looks like" option that can scale text and graphics to simulate lower resolutions in order to enhance visibility.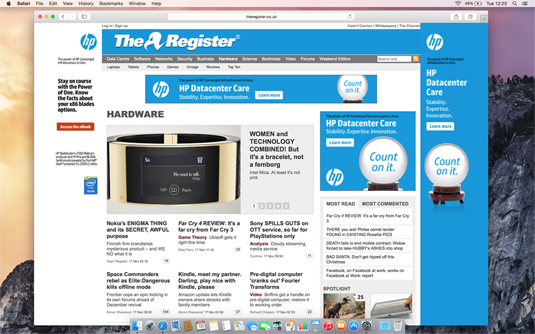 Cop an eyeful (click to enlarge)
And, just as importantly, what the MacBook Pro lacks in pixels it makes up for in battery life. Our 13-inch MacBook Pro managed to last for a full seven hours and 25 minutes when running the intensive PCMark 8 benchtests, so it's certainly good for a full day's work when you're out of the office.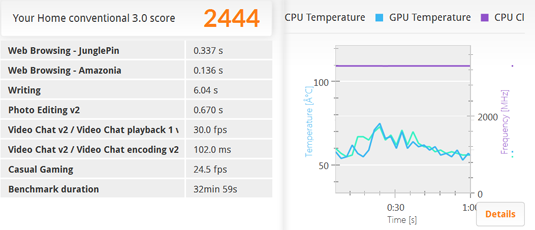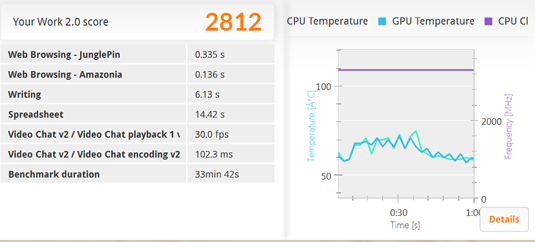 Prices for the 13-inch model start at £999.00, although we tested the top-of-the-range configuration that costs £1,399.00 with 8GB memory and 512GB solid-state storage. That produces scores of 2444 and 2812 in the Home and Work suites on PCMark 8, which are respectable rather than breathtaking. However, the impressive battery life and a weight of just 1.6kg mean that it will really earn its keep when you're on the move.
Price £1,399
More info Apple