Ten Mac freeware apps for your new Apple baby
The latest from the software gift horse stables
Product round-up One saving grace of buying a shiny new Mac over a PC is certainly the lack of factory-installed bloatware. However, while Mac OS X is far from featureless, many users will find themselves headed straight to the Mac App Store or elsewhere to supplement their experience.
Since not everyone wants to wade through endless lists of games featuring ballistic birds or the latest teenage mutant messaging system, here's a list of good wholesome freeware to fill the void that even brushed aluminium and retina displays cannot:
Alfred

Spotlight was a noble attempt on Apple's part to revamp app-launching with the release of OS X 10.4 Tiger, but nine years on, it's a little behind the times. Enter Alfred, the virtual butler who'll take care of just about anything you throw at "him".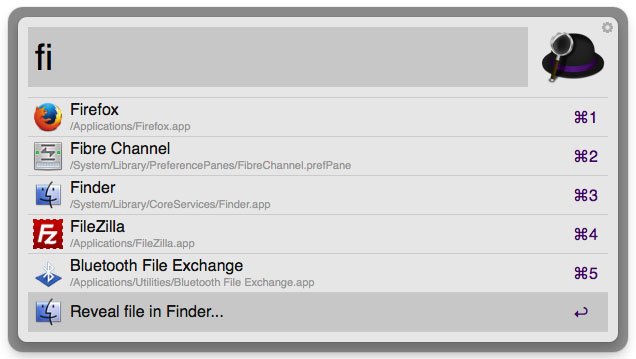 It's not just an app launcher under that bowler hat either; Alfred will happily fetch URLs in your primary browser, search using any number of engines and social services, compute simple mathematics or pose complex questions to Wolfram|Alpha. Oh, and it can find things on your Mac too, if you still do any work locally.
Developer Running with Crayons
More info Alfred
Brackets

For most people Adobe is more likely to be associated with exorbitant licence costs than open-source software, but the web technology giant has actually produced a few freely available gems. Brackets is one of these and while it is available on a number of platforms, the Mac version is the most polished.

Whether you just want a simple text editor with a bit more functionality than Apple's offering or you live and breathe front-end web design, Brackets has got you covered. It's highly customisable, recognises just about every syntax under the sun (or has a plugin available for it) and features really nifty live-preview integration with Chrome.
Developer Adobe/open source
More info Brackets