Increasingly, we're told, IT types who "understand" their organisation's business can help their business and get ahead. But what does "understanding" the business actually mean? Why does it matter and how does an ambitious IT professional get the mix of skills needed to attain that understanding and also hit the fast track?
The IT recruitment market is flying, having picked up to a post-recession high. As IT recruiters battle to fill vacancies, competition for the best people has led to a frenzied market, with the right candidates being offered jobs at interview stage and the most sought-after skills commanding salaries up 10 per cent on this time last year.
Despite the buoyancy of the market, companies still complain of skills shortages as the quest for a new breed of business-focused IT pros steps up a pace. And while the temptation may be for technical roles to wow prospective bosses with jargon and lists of technical certifications, many roles today encourage you to park the geek-speak.
From programmer to project manager, regardless of the technical intricacies of your role "employers increasingly favour well-rounded IT workers with a mix of soft skills, business savvy and technical knowledge, over one-dimensional techies," Tom Reilly, vice president at CompTIA Learning, told The Reg. Such is the need for people who can straddle both business and IT that companies are resorting to moving technically minded business people into IT in their desperation to achieve that blend.
The IT department is increasingly being seen as a profit rather than a cost centre with IT budgets commonly split between keeping the lights on and spend on innovation and revenue-generating projects.
"Historically IT was about keeping the infrastructure running and there was no real understanding outside of that, but the days of IT being locked in a basement are gradually changing," managing director of recruiter Spring Technology Richard Protherough said.
The evolution shouldn't come as a surprise: the IT department is increasingly being seen as a profit rather than a cost centre with IT budgets commonly split between keeping the lights on and spend on innovation and revenue-generating projects. We're also seeing far more CIOs on the board rather than reporting into the CFO or director of resources.
Rob White, a specialist technology and project recruitment consultant at Venn Group, has noticed growing demand for roles that can straddle business and IT competencies. Project managers have long been in demand but now the role of product manager is one increasingly in demand among tech start-ups in particular, White says. "They don't need to write the code but they need to understand technology to deliver the project as quickly as possible," he adds.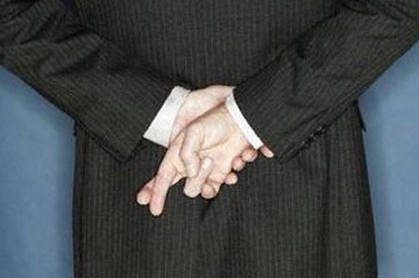 You're not as daft as you're cabbage looking: Train up and you can beat the MBAs at their own game
And yet a recent report by the Prince's Trust revealed that more than 40 per cent of companies are experiencing skills gaps within their firms, prompting the Royal Academy of Engineering earlier this year to launch a new programme through its Enterprise Hub to help growing businesses overcome their skills gaps.
Pathways to Growth invites SMEs to apply for up to £20,000 to provide training and support in any area that will help them grow their business. "From the first round of applications, we've seen that these organisations have especially been looking for support to develop staff skills in sales, marketing, networking and design," says Arnoud Jullens, head of enterprise at the Royal Academy of Engineering.
Don't wait for your boss
For those corporates racking their brains as to the best way to achieve that mix of skills, Protherough says companies have to accept that they will have to take on a lot of the responsibility for training staff. "You'll have to grow your own. It's about cross-training, engaging the business into IT and getting departments to collaborate on projects.
For ambitious individuals, it's more important than ever that they can show themselves, whether through their CVs, social media presence or during the interview process, as being in possession of the skills needed to interact with the multiple business departments in an engaging and approachable way.
Rather than rely on your boss to send you on a training course, employees with a career game plan need to take responsibility for their own development and nurture the business skills so sought after by industry. Fundamentally it's about being interested, according to Protherough.