Australian Government funds effort to secure wearable data pulses
Skipping hand-in-hand with government and insurance company databases
---
Wearable health devices could feed Australians' health data into official databases to improve diagnosis under security research funded by the Federal Government.
The researchers want to find ways to secure wearable consumer devices and validate the identity of users in order to enable health practitioners to trust data feeds.
Agile algorithms and encryption are but one aspect of the research efforts detailed in a document approved for a three-year, AU$322,800 grant by the Australian Research Council's Discovery Projects.
University of New South Wales Professor Sanjay Jha said security was crucial if the rich data collected by wearables could be utilised by national health systems.
"Security is a vital concern that needs to be solved in order for wearable health care devices to be deployed at large scale within the health care system," Professor Jha said.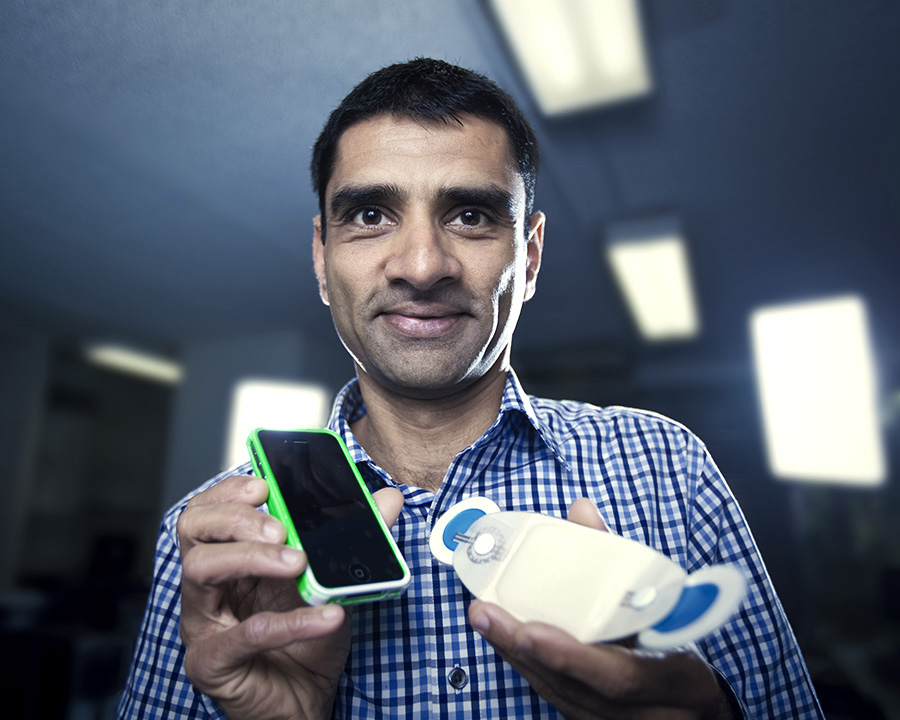 Associate Professor Vijay Sivaraman. Supplied.
"If health care professionals and medical insurers are to trust the data coming from wearable devices, they also need to be confident that the provenance, namely the context – the person, time and place associated with the data – is genuine, that the device integrity has not been compromised by malware, and that the data has not been tampered in transit or storage.
"The outcome of this project is expected to be the development and demonstration of ultra-lightweight algorithms and mechanisms that execute in wearable devices to safeguard the integrity of the data."
The data could conceivably be used to keep regular updates on patients. This writer understands from previous discussions with health care workers that wearables and other remote health diagnosis technology could help reduce spiralling costs associated with patient relapses, notably with those suffering mental health conditions who regularly fail to take medicine shortly after being discharged from medical facilities.
It could also be a boon for health insurers, which could adjust premiums based on regular customer health data feeds.
Associate Professor Vijay Sivaraman said the security review could help stymie ballooning health costs.
"Health care costs are ballooning in much of the western world, increasing the burden on primary care delivery, and exacerbating the occurrence of acute events requiring hospital care," Prof Sivaraman said.
"A significant opportunity exists to curtail these growing demands on our health care system by engaging patients in at-home medical management using emerging wireless sensor technology.
"Secure, non-intrusive medical monitoring can offer quality-of-life for millions of patients with chronic conditions or age-related illnesses, while providing critical data for health care providers at dramatically reduced cost." ®