This article is more than 1 year old
Storage for BUILDERS: No, it's not a roomy cupboard, it's Nasuni's BIM file bash
Cloudy firm looks towards architectural market
Cloud storage gateway startup Nasuni has added global file locking tuned for Autodesk's building design software and a natty little desktop gateway box.
V6.2 of its Nasuni Service software has had its global file locking software developed to support the work-sharing features in Revit, which is Autodesk's Building Information Modeling (BIM) software.
Panzura also seems to be looking to lure in the BIM crowd, and says its special gateway software sauce speeds the opening of complex multi-part BIM files across a WAN from 20 minutes to seconds. This is part of Panzura's general AEC (Architectural Engineering Construction) focus.
Like Panzura, Nasuni has discovered the architecture and building projects space is worth entering, and upgraded its cloud service gateway offering to take advantage of it.
It says Revit project users "in global organisations can now execute 'Save to Central' commands in order to synchronise the elements in their work sets around the world at near LAN level performance." The central file is made available and everybody gets a fast open time because of Nasuni's "scalable cloud-based global file locking."
The V6.2 software has generally enhanced file locking and quicker initial file syncs through its global locking service. Nasuni provided a supportive customer quote from Don Richhart, a network administrator for KJWW, an international engineering consulting firm.
He said: "We can now eliminate the need for Revit Server and still provide shared access to central projects, models, and drawings on our workstations, laptops, or even iOS and Android mobile devices. Nasuni's cloud-based global file locking technology supports share mode file locking which is used by Revit so our end-users can safely collaborate on files no matter where in the world they happen to be based."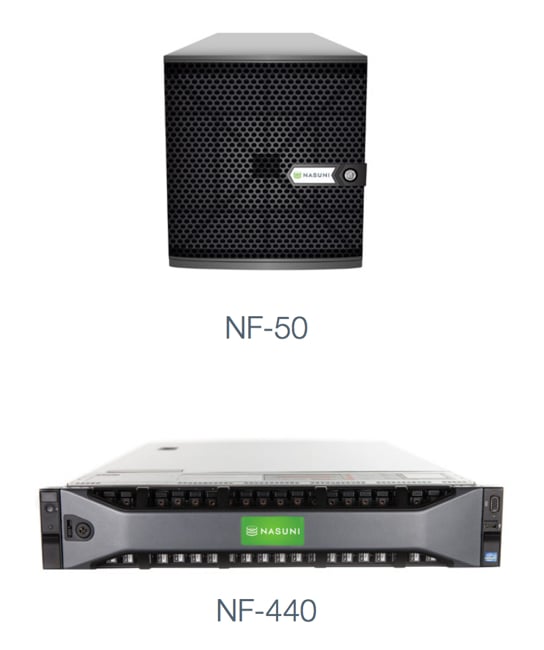 Desktop filer gateway
Nasuni has also announced a desktop appliance, the NF-50 Filer, for offices that don't have space for rackmount gear or just need a lesser-specced gateway.
It slots in between the NF-VM, a software filer running on-premises or in the cloud, and the NF-100, the previous entry-level hardware. The range the continues up through the NF-200, NF-400 snd NF-440.
The NF-50 supports up to 30 users with 2 or 6TB of cache, 2 or 4 2TB disks and an Intel C2558 2.4GHz, 4-core CPU. This compares to the NF-100's 2TB cache, same two disk drives and Xeon E5-2403 v2 1.8GHz, 4-core CPU and 50-user support.
V6.2 of the Nasuni Service is now shipping. Current on-contract customers get it at no charge. ®