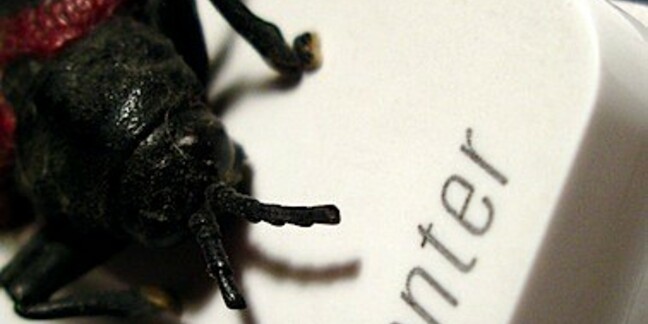 A Lenovo firmware update "killed" the cloudy version of the Home Media Network Hard Drive, according to a bunch of customers that took to its support forum to vent their frustration.
A firmware update to the catchily-titled version 3.2.8.30031 was recently released - so customers installed it and waited for the product to re-start ... and waited … and waited.
"After a couple of hours of waiting, I re-started manually to find that it was no longer available on my network," one punter told The Register. "Lenovo's attitude seems to be 'it wasn't our fault.'"
The customer, who shall remain nameless, said the "destructive flash boot utility" was an option Lenovo could provide, if he wanted to lose data, but this is only for customers with drives covered under warranty.
"Surely they [Lenovo] have some legal liability for the failure of their officially recommended firmware updates, even for out of warranty equipment?… I am disgusted with their attitude".
A bunch of others also voiced technical anguish on Lenovo's community support forum after experiencing exactly the same aggravating upgrade glitch.
The advice from a Lenovo support specialist was to manually remove the power and reboot or use the pin hole reset. When this did not work, he added:
"Unfortunately there is not a lot options (sic) with these Home Media Drives. If it is not fully booting it may have been a drive or software failure during the update.
"The best way to determine if it is hardware or software is to flash it with an imager. If the device is under warranty Tech Support should be able to assist you with this," added support man Wesley_Lenovo.
"I recommend you contact Technical Support directly".
Lenovo no longer offers a back-up utility so our support guru suggested customers use built-in capabilities such as Windows Backup and Restore or Apple Time Machine. Lenovo doesn't cover data loss, even when the drives are under warranty.
So it was left to another user to figure out the workaround solution: shut down the HD with the power button; disconnect the LAN; power up again; wait for the white light to blink; reconnect the LAN cable; and hey presto.
The moral of the story is always back up before performing a firmware update. Others may just choose not to buy Iomega or Lenovo again.
Lenovo told us the technical support team were no longer receiving calls about the upgrade, but said the customer services team will be "going back to those that raised issues in the forum individually to ensure their issues are resolved".
Update
One Lenovo customer has been in touch to complain that the company has not contacted him. ®
Sponsored: Practical tips for Office 365 tenant-to-tenant migration