SMPlayer

On other platforms there's very little argument to counter choosing another media player over VLC, but anyone who spends a serious amount of time in a Linux environment should undoubtedly give SMPlayer a try. As if the name wasn't a dead giveaway, SMPlayer is based on the much revered MPlayer engine, meaning that you'd be hard-pressed to find something to throw at it that it can't play with ease.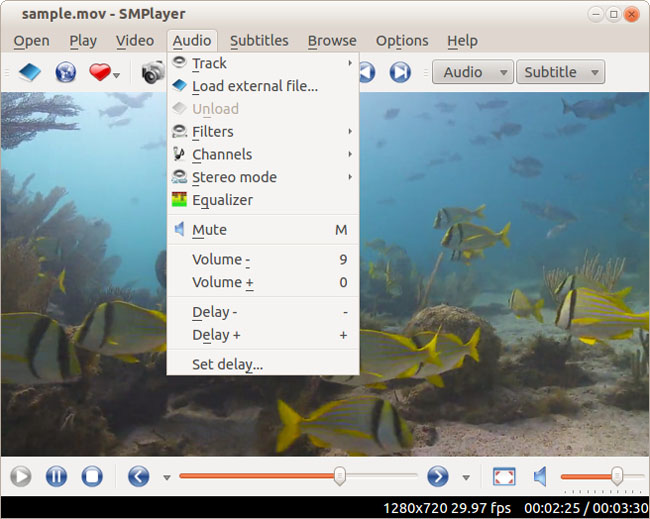 Users of more modestly capable systems may be pleased to find that SMPlayer is somewhat lighter on resources too, so it really is the media player for all - particularly if you find experiencing YouTube through a flash interface to be a painful experience and wish there was another way to get your daily dose of cat videos.
Developer Ricardo Villalba
More info SMPlayer
SpringSeed

I expect that if you were to walk into the offices of Michael Harker & Jono Cooper you'd find the words "Keep It Simple Stupid" emblazoned on the wall in six-foot high lettering. Their creation, SpringSeed, makes Evernote look like the bloated carcass of a beached whale in comparison – cumbersome to work with and lacking *nix support.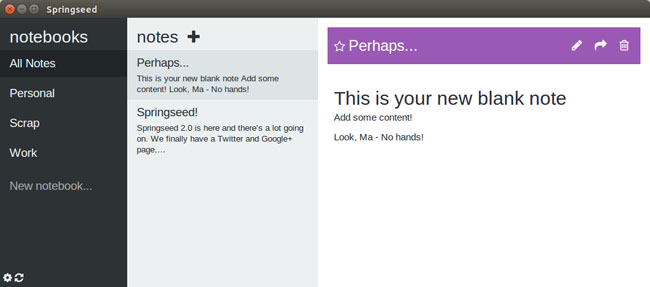 For those who are looking for a clean, no-nonsense note-taking app that supports multiple "notebooks", cloud sync (via DropBox) and Markdown, then look no further than SpringSeed – why wait for another Cetacean to wash up on the shore from the wide open(source) C?*
*This is a terrible pun, SpringSeed is actually written in JavaScript.