This article is more than 1 year old
Man asks internet for $1k for pebbles. INTERNET SAYS YES
...to the tune of 13x times what he asked for...*
Fancy paying someone to start up yet another pebbles-in-your-whisky firm? Well then step this way, because El Reg has discovered a new "disruptive" lifestyle brand which will charge you the earth to put a rock in your grog.
A company called Boozestones' eponymous product aims to persuade drinkers to do away with frozen water for good and use a load of bitingly cold boulders instead.
But you shouldn't just go out and find your own parky pebbles - oh no. You need to buy a specially designed batch of rock cubes.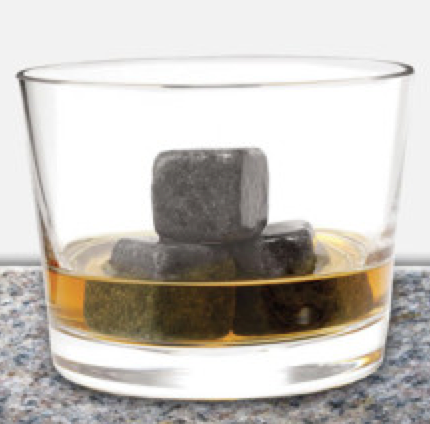 "BoozeStones was founded by a Montrealer who desired the ultimate taste when sipping on a glass of his favourite Irish whisky [sic]," the company's marketing blurb tells us. "Adding ice cubes only provided that cool crisp taste for a short moment; once the cubes started to melt the whiskey became diluted. Which is when the soapstone alternative later named 'Boozestones' was born."
As is par for the course in the world of disruptive innovation, the BoozeStoners suggested their frigid cubes will help the environment. This time, the invention will cut down on "the wastage of water used to cool people's drinks whilst providing a much more pleasurable and enjoyable drinking experience".
"We believe if you are going to enjoy a beverage you should be able to enjoy it in its natural state, not watered down," the pebble peddlers added. "BoozeStones are meant to heighten the taste, feeling, and sensation you get when sipping on a drink of your choice."
Official promo video for putting pebbles into your drinks.
The chilly squares are made from soapstone, which is a soft rock more commonly used by sculptors, rather than the granite usually used for whisky stones. You can buy a small collection of rocks for $18, or a huge consignment of 1,000 for just $595.
If you're too cool for ice, just click through to this Indiegogo funding drive which raised more than $13,000, or 13 times the original $1,000 goal. ®
* At the time of publication... with five days to go