This article is more than 1 year old
Yotaphone 2: The two-faced pocket-stroker with '100 hours' batt life
Get a load of this Russian Android mobe
Cover story
The Yota Hub configures the panel displays which can be customised with different sized grid and even shortcuts to all Android apps such an e-reader or even a game or two, Soduku played quite nicely from the e-ink touchscreen and apparently you can use any app from this display, but its use for fast action gaming would seem rather limited.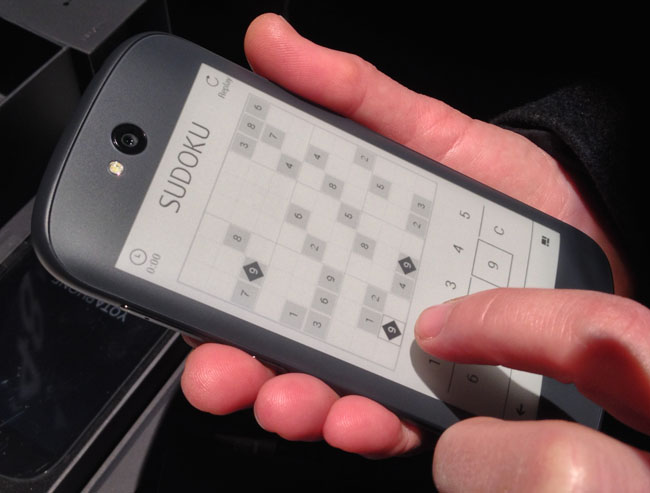 Any Android app can be run from the always-on screen – your mileage may vary
This hub also deals with Yota Covers enabling photos to be shown from a variety of sources including online content such as Facebook albums. A cover image can also be swiftly activated to hide any personal notifications you don't want to display.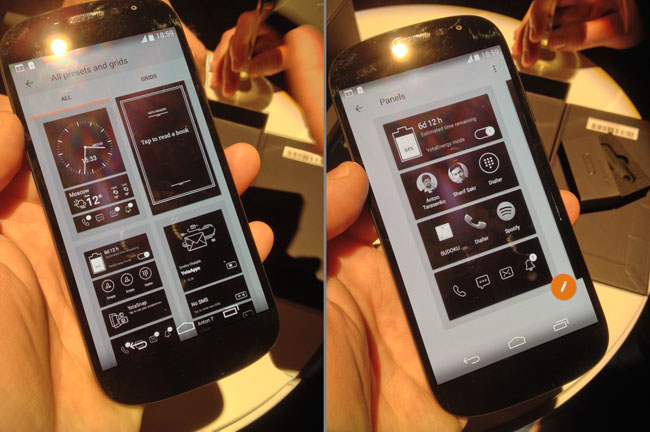 Choose your panel (left) or customise – end result confirmed (right) – click for a larger image
Yota boss Martynov made some impressive claims for the power management, which, if they're to be believed, can notch up 100 hours of "comfortable reading". This suggests if you're on a beach for the best part of a week where there's no mobile signal and no power either, you can still catch up on the latest literary treats.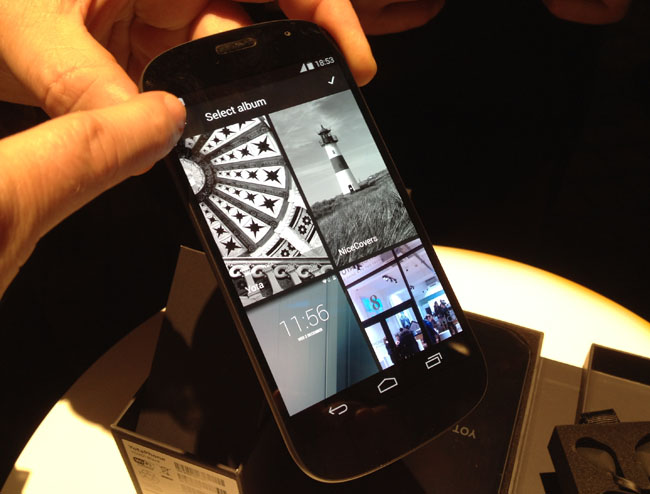 Got it covered
When the 2500mAh battery gets to 15 per cent, the YotaEnergy mode kicks in, so you work only with with the always-on e-ink display which can manage calls and texts and is claimed to deliver a further 8.5 hours of use. You can flick it on any time and on the stand the phone showing an 87 per cent charge switched from a battery duration of 1 day and 6hrs to 6 days and 17 hours.
Flip it back to the main screen, though, and the dimming on the colour panel is rather severe, as you might expect, but can be changed easily enough.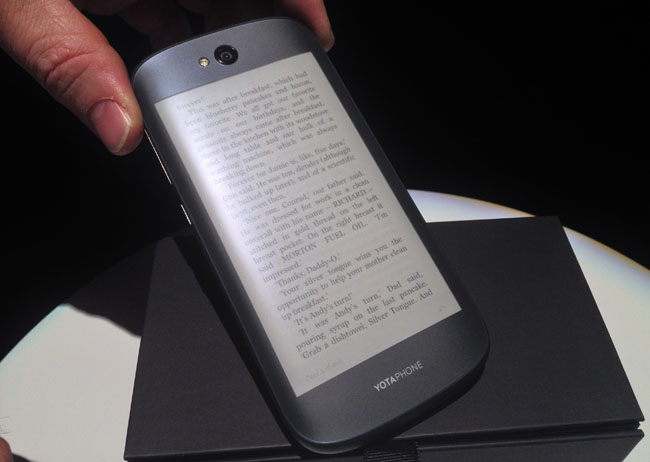 YotaMirror means you can start view from the main display and then flip over to read from the e-ink screen
YotaSnap is described as a "life after death" feature that allows you to take some important information viewed on the main screen and preserve it on the always-on display. Images such as a map, boarding pass or an itinerary can be kept on view even if the battery is completely drained.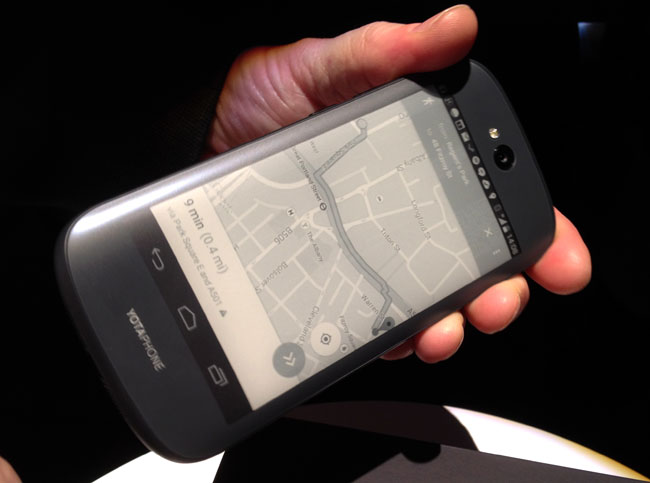 Never say die: even when the battery dies, whatever is on the e-ink display remains
The Yotaphone 2 features 4G/LTE and NFC and is available now for £550, the company has even opened a Yotaphone Store at Dray Walk, off Brick Lane in London – whether this is just a colourful pop-up shop or an always-on display remains to be seen. ®