Feast your eyes: 10 'fortysomething' smart TVs
Spoiling telly addicts this Christmas
---
Panasonic 48-inch Viera TX-48AX630B 4K TV

Ultra HD panels are on the road to general ubiquity, creeping down in both size and price. But not all offer comparable functionality. There's certainly a lot to admire about the image quality of this budget 4K model. Fine detail is self evident and there's immense subtlety to the image. However, it lacks the high-level image processing available on Panasonic's AX802 models and it doesn't support Netflix 4K, not least because it lacks the requisite onboard HEVC decoder.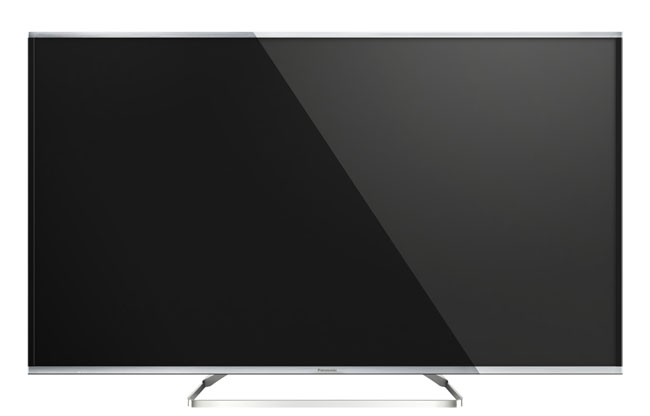 Instead, Panasonic envisages that the TV will be used with external sources, such as a 4K Blu-ray player (only a year away now) and pay TV services (maybe sooner). This could be a smart price saving, if you fully intend to embrace non-Internet delivered 4K sources as they come along. HDMI support extends to 4K at 60Hz, with HDCP 2.2 copy protection. Consider it future-proof, in a moderate, floppy way. Of more immediate benefit is the excellent Freetime roll-back EPG and cornucopia of streaming content apps.
Philips 42-inch 42PUS7809 4K TV

Philips is another company aggressively pushing UHD down in screen size, and while 42 inches won't exploit 4K resolution like a large screen model, it's not exacting much of a price premium either. For the record, the set doesn't have an HEVC decoder and won't support high frame rate 4K 60Hz either. But it could shine with an external 4K source when it lands. Still on the plus side, there's stereo Ambilight, with LEDs embedded left and right.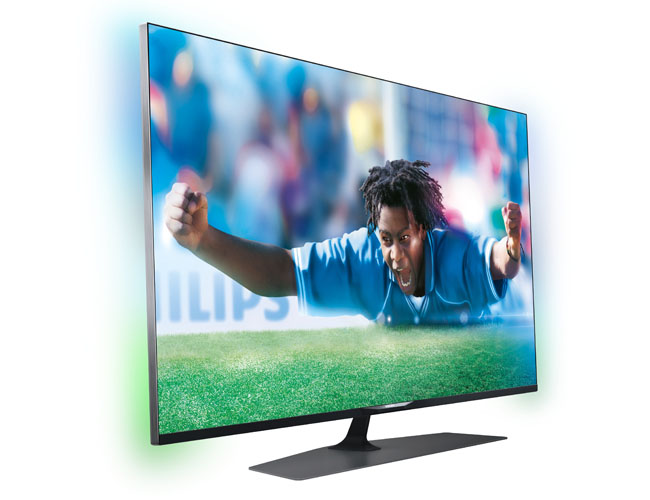 Ambilight is a uniquely versatile feature, and can be used for everything from a uniform bias light to improve contrast, through to richly hued wall washes and multicoloured extensions of onscreen content. Pixel Precise Ultra HD processing keeps everything suitably crisp and clear. The set's connected feature set is perfunctory though, with a limited selection of connected services. 3D is passive. One for Ambilight enthusiasts looking for a UHD upgrade.