This article is more than 1 year old
Post-pub nosh neckfiller: The fantastical Francesinha
Portugal's 'Frenchie' – a croque-monsieur turned up to 11
Legend has it that in the 1960s, one Daniel da Silva returned to his native Portugal following a stint in France and Belgium, with a vision of adapting the classic grilled ham and cheese croque-monsieur for local palates.
The result was the Francesinha ("Frenchie"), an example of what happens when you take a simple sarnie, crank it up to 11 with the addition of meaty overdrive and then douse it in alcohol-heavy sauce.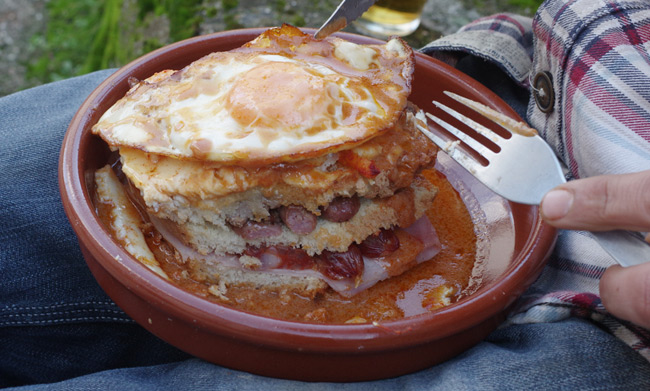 Francesinha consumption centres on the fine city of Oporto, where rival nosh outlets vie to construct the ultimate bread/meat/cheese tower, swimming in proprietary sauce, whose exact composition is a jealously-guarded secret.
Well, a bit of research revealed that said sauce is commonly concocted from the following ...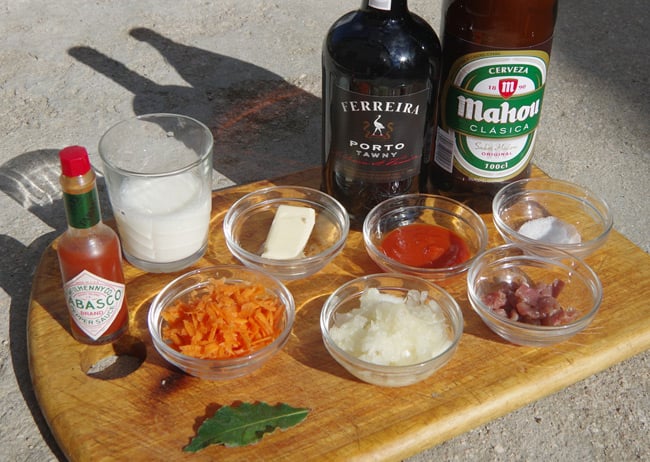 ... comprising (more or less from left to right):
Tabasco
100ml milk
1 small grated carrot
1 bay leaf
25g butter
60ml port
1 small grated onion
100ml tomato purée
350ml lager
A few lean beef scraps
Salt to taste
The above will make enough sauce for two. The Tabasco is optional but if you like a bit of a kick, add some chilli powder, too. Chicken bones/scraps can be used instead of the beef.
If you haven't got a bottle of port to hand, try whisky. Regarding the beer element, at the risk of provoking an Iberian culinary diplomatic incident, we used a bog-standard Spanish lager. Portuguese purists will no doubt protest that local brews Sagres or Super Bock are the only true path to Francesinha nirvana.
On top of all the above goodies, you will also need for each sandwich (clockwise from top left) ...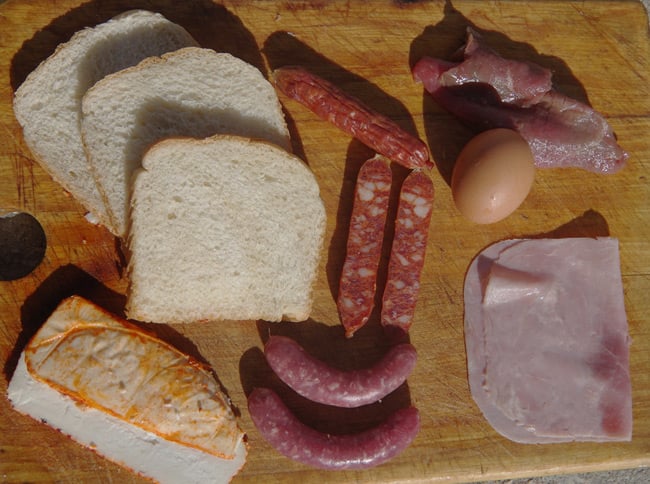 Three slices of white bread
Portuguese linguiça sausage
Thin slice of steak
1 egg
Slice of ham
2 pork sausages (chipolatas)
Sliced cheese
The cheese is a matter of taste, and supermarket sliced cheddar will suffice. In our case, we used some pungent Portuguese goat cheese, acquired during a cross-border raid in search of port and linguiça.
Yes indeed, following our recent bryndzové halušky experiment, where we dismally failed to acquire the authentic bryndza sheep cheese required for the full-fat potato dumpling experience, we decided to pull out all the stops for the Francesinha.
And here are my nephew Matt Haines and apprentice Special Projects Bureau boffin Katarina during a lightning shopping trip last weekend in the village of São Miguel D'Acha: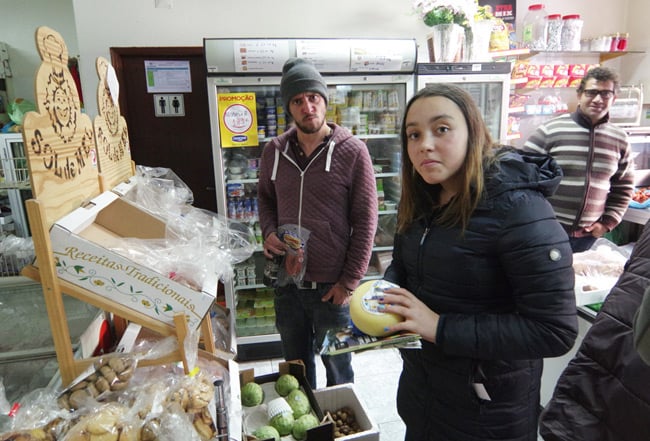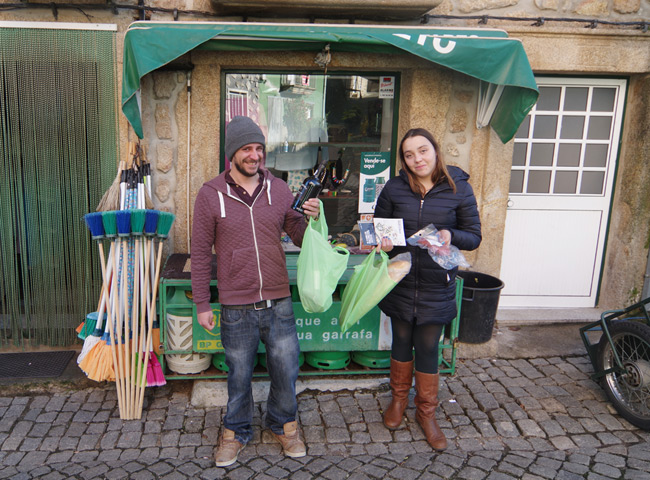 Linguiça is similar to Spanish chorizo, which, if thinly sliced, offers an alternative in areas where the proper Portuguese version is thin on the ground.