Post-pub nosh neckfiller: The fantastical Francesinha
Portugal's 'Frenchie' – a croque-monsieur turned up to 11
A messy dish
Once you've assembled your ingredients, it's time to tackle the sauce, as follows: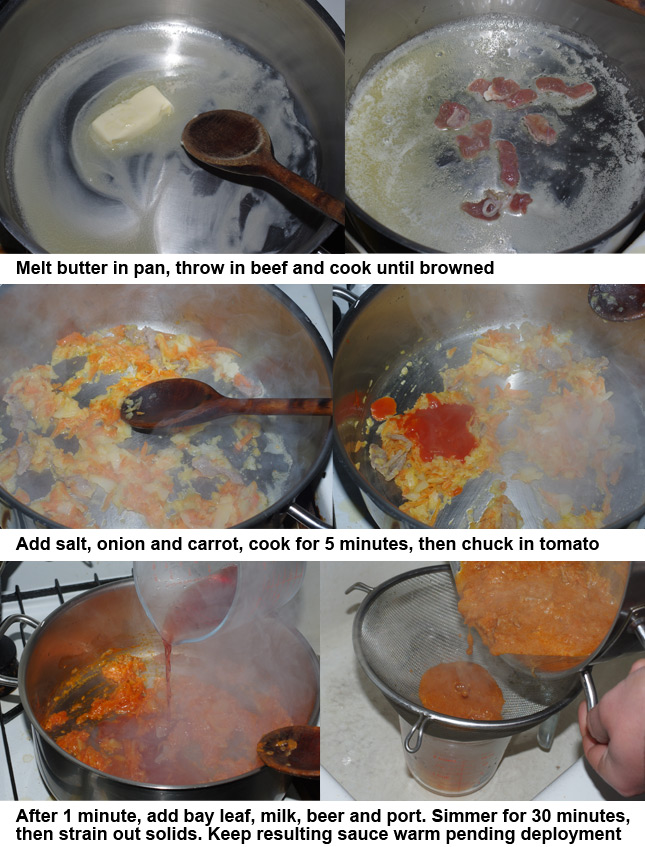 If you fancy a splash of Tabasco sauce, chuck it in with the beer and port. Chilli powder should go in with the tomato purée. In either case, restraint is advised.
Onwards to the sandwich: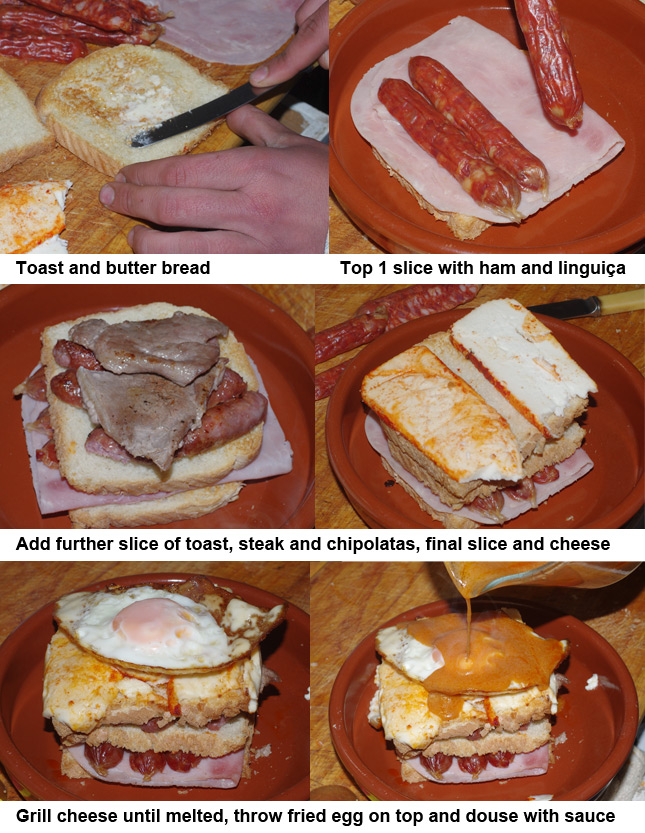 As the gourmets among you will have sussed, the addition of a cheeky fried egg actually makes this a modified croque-madame. Whatever its provenance, the key issue is how the Francesinha measures up as neckfiller nosh.
It's traditionally served with chips, but the sheer scale of the beast prompted a rare moment of restraint, as we decided to ditch that element of the experience and stick to an accompanying glass of beer.
Here's Matt about to tuck in, having been banished from the house amid concerns that the Francesinha live up to its reputation of being a rather messy dish: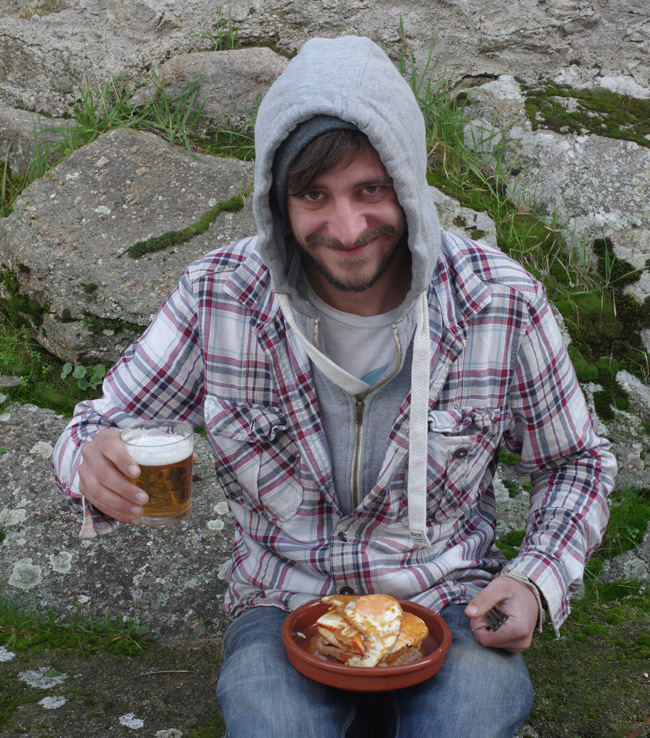 He did indeed need a quick hose-down afterwards, but since he'd gorged himself stupid, was unable to move sufficiently fast to avoid a soaking.
And the verdict? This is top-quality nosh, and the sauce sets it apart from lesser grilled meat/cheese combos. Well worth the extra effort. ®