'A strong response from Apple would be a lawsuit' – Steve Jobs
Hawking's AI dangers, Wikipedia's begging bowl, and fab phablets
Please Sir, I want some more?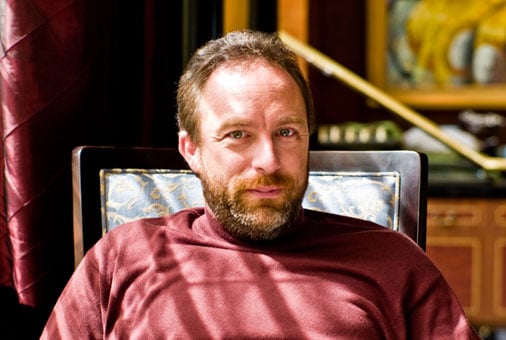 How are we going to settle arguments about World Cup golden boot winners if Wikipedia goes under?
Meanwhile, folks are starting to get a bit irritated with the desperate requests for cash from Wikipedia, considering the website's Wikimedia Foundation (WMF) seems to have assets of $60m, with $27m in ready cash.
Current begging banners on the site read:
This week we ask our readers to help us. To protect our independence, we'll never run ads. We survive on donations averaging about £10. Now is the time we ask. If everyone reading this right now gave £3, our fundraiser would be done within an hour. Yep, that's about the price of buying a programmer a coffee. We're a small non-profit with costs of a top website: servers, staff and programs. Wikipedia is something special. It is like a library or a public park where we can all go to think and learn. If Wikipedia is useful to you, take one minute to keep it online and ad-free another year. Thank you.
But the implication that Wikipedia is on its last legs doesn't seem to be borne out by the accounts. Outbound WMF chief Sue Garner has said the charity has frittered away its money from donation drives and criticism has been heavy about the $19m paid to staff, with folks claiming that employees are not hired on the basis of their ability.
But regular Wikipeidians seem to have had enough of the begging for more. One Twitter user said:
@Wikipedia just put ads on your website bc I'm tired of seeing you lazy fucks begging for money.
While another wrote:
Fuck you @Wikipedia get sponsorship. Quit giving me bright yellow begging pop ups.
And WMF staff members also seem to think it's a bit much. Ori Livneh said:
The urgency and alarm of the copy is not commensurate with my (admittedly limited) understanding of our financial situation.