This article is more than 1 year old
Oh SNAP, Microsoft! Asigra steals a march with Office 365 cloudy backup
Obvious market gap filled by non-Redmond outfit
Enterprise backup firm Asigra has added Office 365 support to its Cloud Backup product.
This is a cloud-to-cloud service sending backup data to authorised cloud service providers or to the customer's private cloud.
IT admins choose the frequency and granularity of the backups and recovery is said to be both fast and simple, meeting Recovery Time Objectives (RTO). Granularity is at the domain level, account level, or specific files and emails.
There is support for documents, spreadsheets, Exchange, SharePoint workspaces and OneDrive repositories. Sysadmins can "select the number of generations of the information that need protection, set retention rules and ... decide different backup frequencies for different sets of data."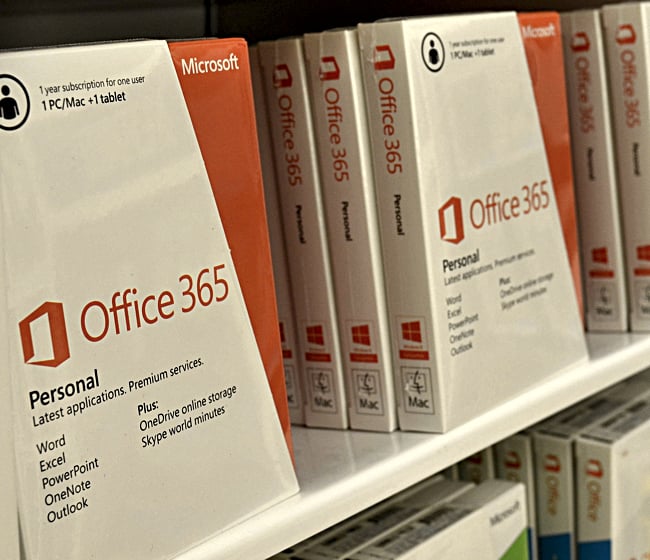 Asigra says it provides the same backup and recovery protection for Microsoft Office 365 as it does for on-premise data centres, making a nice bridge between on-premises and cloud backup. It is a device-agnostic platform, protecting data in physical, virtual, cloud and mobile computing environments.
Microsoft claimed 7.1 million Office 365 users in November, up 1.5 million subscribers from the September quarter. Office 365 growth is being accelerated by a subscription-based model enabling users to work on many devices, like PCs, laptops, tablets and smartphones.
Eran Farajun, Asigra's EVP, said: "Office 365 adoption is expected to rank among the top cloud applications in use by businesses globally."
So Microsoft is onto a good thing with Office 365 and Asigra should sell a good few copies of its Cloud Backup on Office 365's coat-tails.
It's curious to me that Microsoft is leaving money on the table by not supplying its own backup services for Office 365 users. The need is obvious and with Azure it has its own cloud to host the data. Asigra, and others, will be thankful Microsoft doesn't regard cloud-to-cloud app data backup as a core focus. ®