This article is more than 1 year old
Storage firm Box: We're BIG enough... to FLOAT
IPO here we go, IPO ... IPO here we go, IPO, oh
Market concerns over the delayed public offering of personal cloud content manager Box could be easing, after it filed updated IPO documents showing reduced losses during a nine-month period in its fiscal 2015 year.
The offering, with the S1 document filed in March, was delayed initially as players saw the growing losses as counterbalancing increasing revenues, and making the stock financially unattractive. At that point, Box's financial picture looked, shall we say, challenging.
Losses, which were huge, and were growing as strongly as revenues. There was a train of thought that said a) file sync and share was a feature and not a product, and b) mainstream vendors would add it to their portfolio, such as EMC with Simplivity, and kill the 'sync and share' startups because of their enterprise presence and channel strength.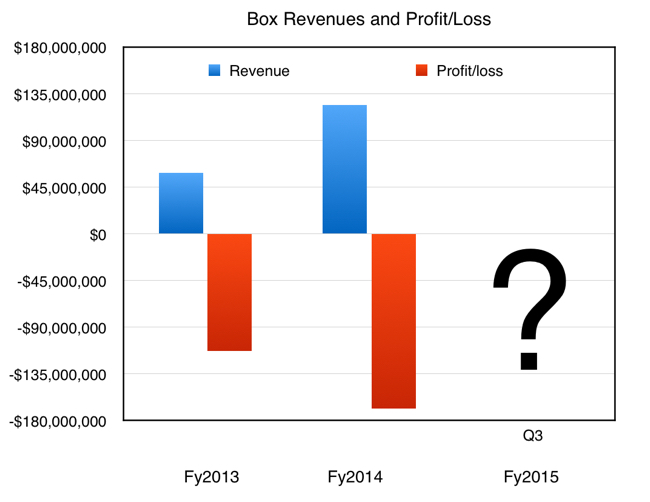 Upstarts such as Box quickly started adding value-added services on top of basic file sharing. This, together with (we suppose) tighter cost controls has caused a Box turnaround at the nine-month point for the current financial year (which ends 31 Jan, 2015), as can be seen below.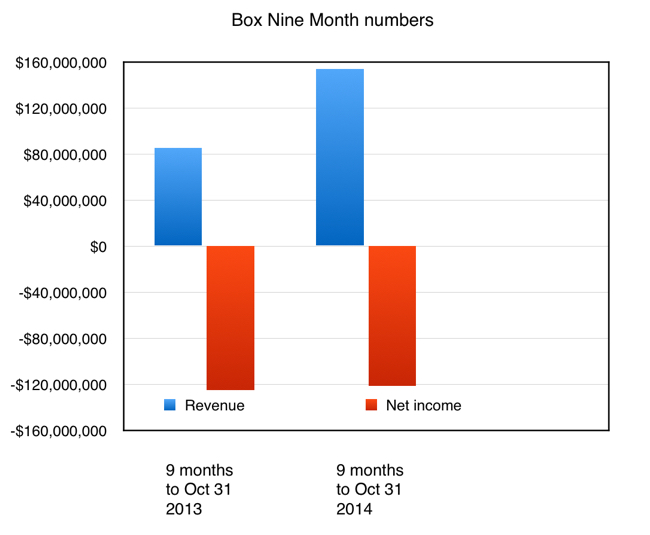 Here are the quarterly numbers: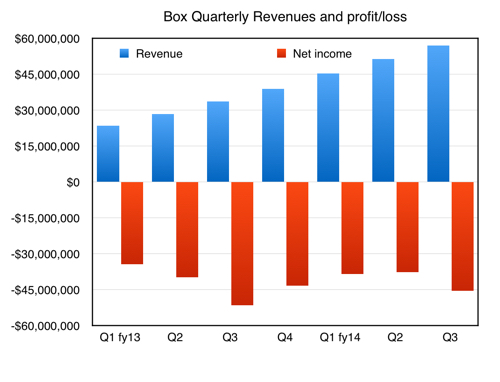 In its latest third quarter revenues were $57m, 70 per cent more than the $33.6m reported a year ago. The net loss was $45.4m, lower than the year ago period's $51.4m.
The net loss has also reduced compared with the nine-month period a year ago. At this rate the full fiscal 2015 year numbers could show a reduced net loss compared with fiscal 2014's $168.6m.
Not only that, but revenues might, we stress "might", be more than the loss number. This is promising, and we might see the IPO in the first half of 2015.
However, all eyes will be on the revenue growth in its fourth quarter (and of course the net loss number). If it's less than a year ago then expect huge sighs of relief from all around, and people muttering "IPO here we go, IPO, IPO here we go, IPO, oh." ®