This article is more than 1 year old
Death to Benevolent Dictators says Pivotal as it frees Cloud Foundry
Linux Foundation takes over operations of Cloud Foundry Foundation
Open source platform-as-a-service effort Cloud Foundry now has its very own not-for-profit foundation.
The Cloud Foundry Foundation – try saying that five times quickly – has hung out a shingle at cloudfoundry.org/.
The move is notable because Pivotal promised to create an open governance model for Cloud Foundry back in February, with a "before the end of 2014" target date. Here we are on December 11th and Pivotal CEO Paul Maritz's to-do list has one less item on it before Christmas.
The launch of the Foundation as a completely independent entity – Cloud Foundry is now a Linux Foundation Collaborative Project – has also seen a host of new members clamber aboard.
Intel is a Platinum Member, while Hortonworks and SAS have shiny golden membership badges to show off. Akamai, AppDirect, Braintribe, Fujitsu, Mendix, Mimacom, Produban, and Toshiba Solutions have gone for silver status.
All players are congratulating themselves on getting the Foundation up and running, with Maritz offering this observation:
Complex technical projects need coherent architecture and curation to ensure that they don't become sprawling messes and/or get bogged down. In some successful open source projects this has come either from a "benign dictator" or from a single organization exercising de-facto control by virtue of employing all of the committers.
The new Foundation has also adopted the Dojo tool to speed development efforts, in the hope that it can keep Cloud Foundry ticking over nicely.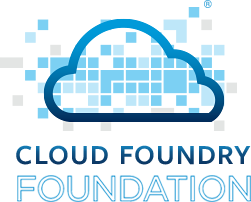 Analyst house Forrester reckons the launch of the Foundation is a big moment. Enterprise architecture analyst Charlie Dai writes "this is as important as the establishment of OpenStack foundation in 2012, which was a game-changing move for the cloud industry."
Dai's thinking is that PaaS is middleware's heir, Cloud Foundry is an open source PaaS leader and the formation of the Foundation and its impressive membership roster will help to further accelerate demand for PaaS and interest in Cloud Foundry.
Cloud computing is evolving at furious pace, so let's not kid ourselves that even analyst enthusiasm and a supergroup membership roster is a guarantee Cloud Foundry has a rosy future. But gee it looks to be in a good position to thrive. ®