Epson WorkForce Pro WF-5620

This powerful, small business all-in-one sits inside our top price bracket with an online price of around £220. This machine is more the size of an old desktop photocopier, but can do a lot more. It has a 35-sheet ADF, capable of double-sided scanning and copying and two paper feeds, from front tray and rear hopper.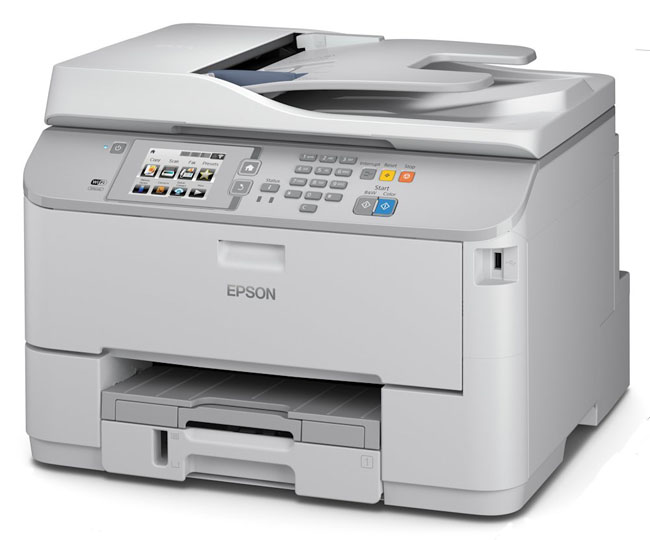 Controls revolve around an 88mm touchscreen, with a physical number pad to handle fax dialling. The four large ink cartridges slide in behind the front cover and offer up 2,000 pages colour and 2,600 pages mono.
This was the second fastest Cloud Print printer after its stablemate, completing the five-page document in 62 seconds and the photo print in 54 seconds. The photo image was smaller than any of the others, though, with a large margin around it.
Overall a fast, capable printer, with a good claim as a laser beater.
Price
£287
More info
Epson
HP ENVY 5640

A mid-range member of HP's ENVY line up, the 5640 doesn't have quite the sleek lines of the ENVY 110, but is still intended as a home machine. Its sloping control panel has a glass face, though the touchscreen doesn't always register button taps.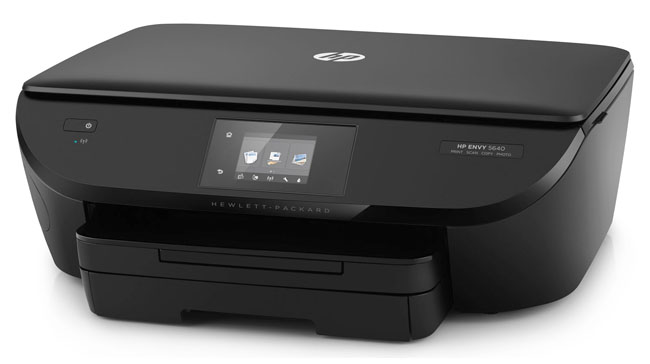 There are two paper trays, with a 15 x 10cm photo tray inset on top of the main A4 one. An SD card slot hides behind a novel porthole cover, though there's no front panel USB.
The Cloud Print controls for the ENVY 5640 don't offer a paper size setting, so it's impossible to select a specific paper tray and print a photo on glossy paper. Print times are quick, though, with a five-page text document completing in under a minute, though running costs are a bit high. This printer is good in parts.