This article is more than 1 year old
Drive-making kingpin WD gobbles Skyera... to give to HGST
Flash array packing density king bought
Rumour had it last month that WD was going to buy Skyera and rumour was right. WD subsidiary HGST is getting an early Christmas present with WD buying the all-flash array packing density king and assigning it to HGST.
Skyera changed its CEO in August, with COO Frankie Roohparvar taking over from flash tech genius and co-founder Rado Danilak, who became its CTO. Sandforce, the flash controller company bought by LSI, was founded by Danilak, who was its CTO.
Skyera has its gen 2 skyHawk array offering 136TB of capacity in its 1U case. It is developing skyEagle with a planned 500TB in 1U; no other supplier even comes close to this packing density and Skyera's flash smarts extend into other areas such as NAND endurance.
HGST is getting itself a NAND array design powerhouse to add to its existing NAND technology assets. It's an all-cash deal with the amount kept secret. Our estimation is that Skyera, founded in 2010, has had $90m - $100m of funding from three rounds following on from seed finance. A 5x payout would be $500m while a 2x one would net Skyera's investors $200m.
How much it paid depended on whether there was an auction process for Skyera. We would guesstimate there was with SanDisk and Seagate in the frame too and so would estimate WD's buying price at maybe $400m or more.
HGST gets Skyera's engineering talent and intellectual property to add to its existing flash assets which include:
sTEC enterprise SSDs acquired for $340m in June 2o13
Velobit caching software bought in July 2013 for maybe $35m
PCIe flash card startup Virident bought for $685m in September 2013
SiliconSystems and its SSD tech purchased for $65m in March 2009.
WD's total flash supplier acquisition spend looks to be in the $1.4bn area – big money.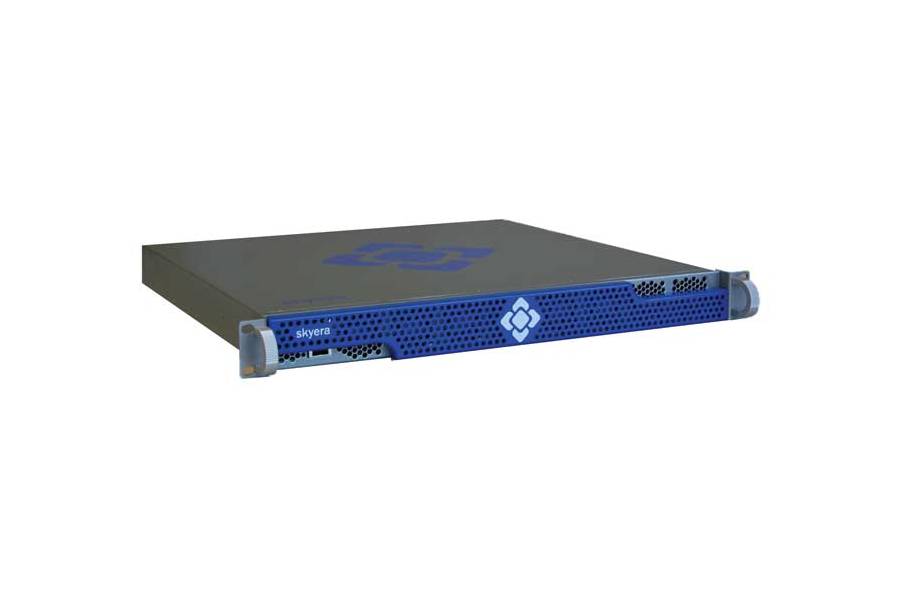 Skyera enclosure
HGST demonstrated a 3 million IOPS Phase-Change Memory PCIe device at the August Flash Memory summit so it is not shy of having its own non-volatile memory smarts.
Its president, Mike Cordano, said in a prepared quote: "Western Digital and Skyera have had a long-term strategic partnership. By combining Skyera's innovative flash platform with HGST's leading solid-state storage solutions and flash virtualisation software we plan to provide breakthrough value and capabilities to help customers transform their cloud and enterprise data centre infrastructure."
As well as the skyEagle, assuming that array is on track, we can look forward to some other tasty HGST products using Skyera technology next year. Competition in the enterprise flash array and server card storage flash component market just intensified with the main component players being HGST, Micron/Intel, Samsung, and SanDisk/Toshiba.
Of these four, HGST has a strategy to build arrays, moving up the stack, and the existing all-flash array vendors must certainly see here the prospect of HGST competition, and that means all the mainstream array suppliers plus Cisco with a revitalised Invicta array expected next year – Kaminario, Pure Storage, SolidFire, and Tegile and Nimble with their all-flash array products.
Among the mainstreamers, EMC has its rack-scale DSSD box coming early in 2015. TLC and 3D flash is coming and, all-in-all, the all-flash array market should broaden out into different use-case sectors.
Competition and marketing differentiation efforts will be intense, with converged server/storage systems being an especially strong focus. Great stuff. Happy Christmas HGST. ®