This article is more than 1 year old
LOHAN's Plucky Playmonaut touches down at Spaceport America
El Reg recce team scouts New Mexico facility
Our plucky Playmonaut sensationally landed at Spaceport America in New Mexico last Thursday, although sadly not this time at the controls of the Register's soaraway Vulture 2 rocket ship.
The diminutive Low Orbit Helium Assisted Navigator (LOHAN) pilot walked the tarmac of the fabled gateway to the heavens as myself and David Patterson of Edge Research Laboratory checked the place out, gathering vital information for the big event.
My Stateside trip was designed to kill four birds with one stone, tackling most of the advance legwork ahead of the full-fat mission: check out the Spaceport; import the Vulture 2 into the US; collect the spaceplane's rocket motor reloads; and see just what on God's Green Earth is going on with the Federal Aviation Administration (FAA).
Naturally, this being LOHAN, things didn't go exactly according to plan. I was due to fly out to Denver last Tuesday morning, so sure enough I was in the A&E department of St Mary's Hospital in Paddington all of Monday night, having been struck down by a mysterious pneumolurgy.
I'm obliged to the staff for getting me fit to fly, and indeed to David for his subsequent assistance for this huffing and puffing old timer. Suffice it to say, between us we got the job done.
And that job basically involved getting from Colorado to New Mexico, including a lot of this...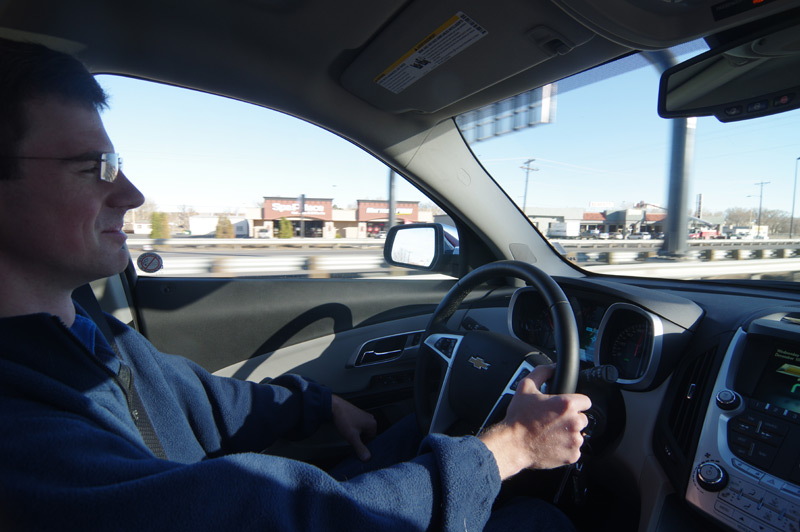 ...and this...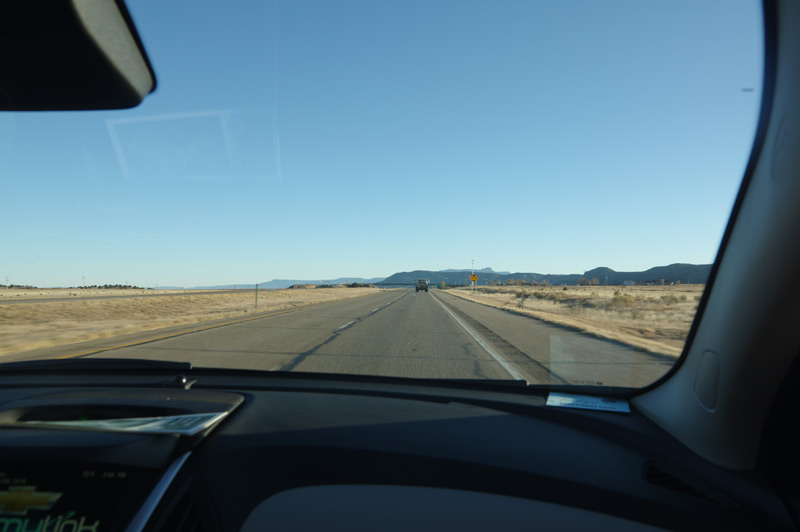 ...a touch of this...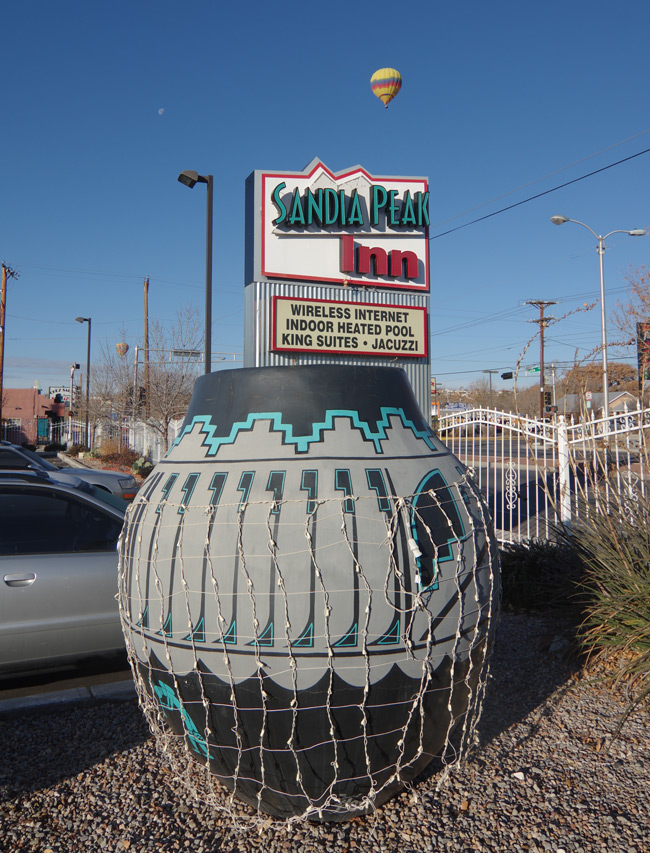 ...even more of this...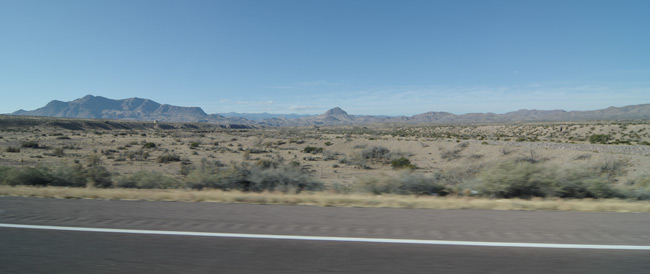 ...and a bit of this...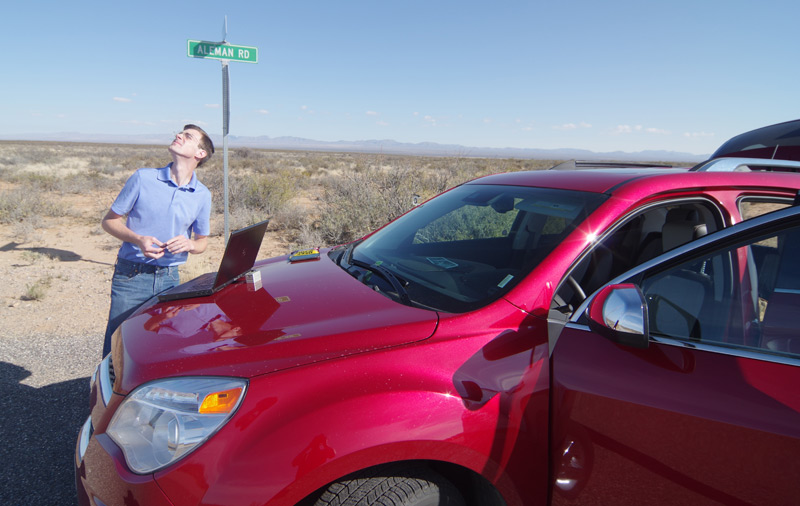 ...before the Spaceport drew close: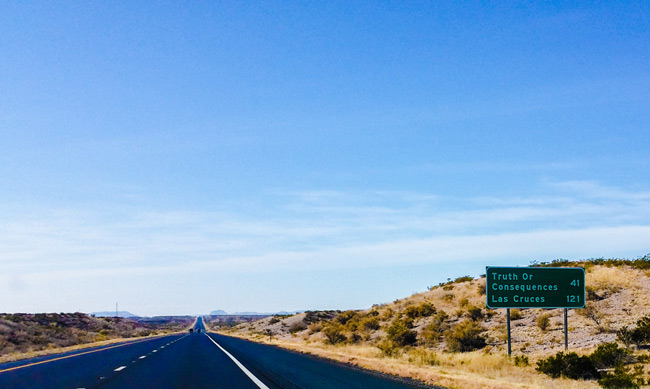 The nearest point of civilisation to the facility is the town of Truth or Consequences, formerly known as Hot Springs. In 1950, it changed its name to that of a popular radio quiz show in return for the traditional 15 minutes. It then got back to being a sleepy tourist/retirement venue.
It's a bit of trek from T or C, as it's dubbed locally, to SPAAM - as we've just dubbed the spaceport.
Apparently, a proper road is in the offing, which will certainly be a good idea when paying Virgin Galactic customers finally begin to roll up at the gate. Here's the initial view of architect Sir Norman Foster's impressive space arse, as it appears at first glance.

Of course, this is the rear entrance of Virgin Galactic's terminal, because the business end faces the runway - or "spaceway" as Technical Operations Manager Bill Gutman corrected as he gave us the guided tour.