This article is more than 1 year old
Tintri adds Hyper-V to its virtualised server support
Oh Hyper-V, oh Hyper-V, now you are but one of three
Hybrid flash/disk array upstart Tintri has added Hyper-V to its virtualised server support, to sit alongside its existing VMware and Red Hat Enterprise Virtualisation services.
Tintri's schtick, apart from a ground-up design for its hybrid array VMstore hardware and Tintri OS software, is its presentation of storage as just another virtual machine (VM) resource for use and control by virtual server admins.
Tintri's chairman and CEO, Ken Klein, said: "Instead of fumbling with archaic concepts such as LUNs, they can simply manage and protect individual VMs."
With this upgrade VMStore natively support the SMB 3.0 protocol and integrates with Hyper-V and System Center Virtual Machine Manager (SCVMM).
It provides "VM-level data management operations, such as snapshots, clones, and replication," Klein added.
Tintri claims up to 3,500 VMs can be deployed on a single VMstore T880 with Hyper-V support.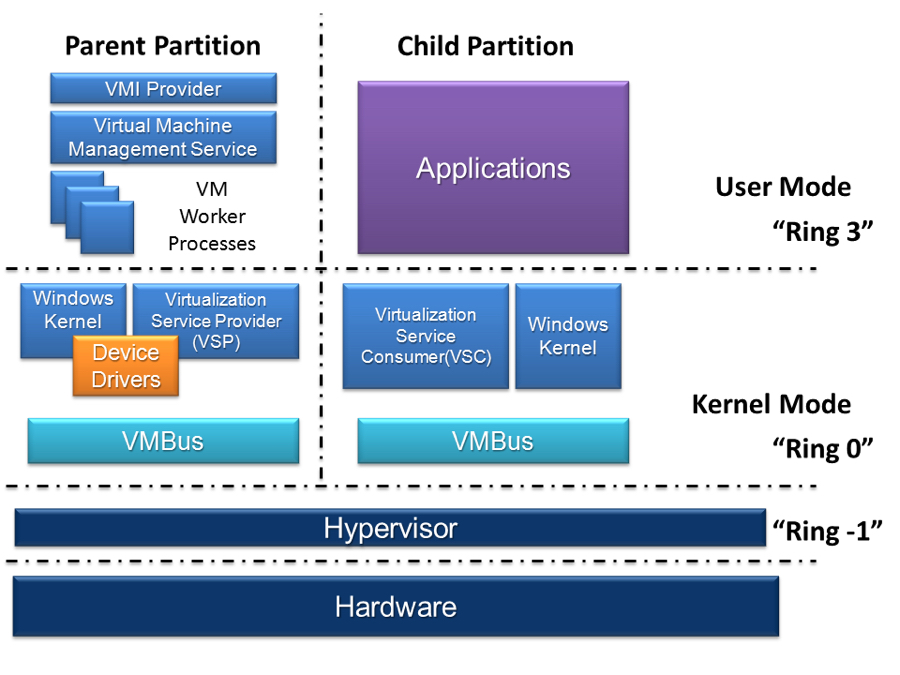 Hyper-V schematic diagram
The Hyper-V support with Windows Server 2012 R2 will GA on 18 December with Tintri OS 3.1. It is free of charge for customers with a valid Tintri support agreement. ®