This article is more than 1 year old
American bacon cured with AR-15 assault rifle
SPB chief takes up arms against Stateside culinary outrage
It's been quite a week for the Low Orbit Helium Assisted Navigator (LOHAN) team, as myself and Edge Research Laboratory's David Patterson travelled to Spaceport America in New Mexico, and took delivery of the Vulture 2 spaceplane in Denver, picking up a couple of rocket motor reloads along the way.
We covered plenty of road during our travels, which gave opportunity for discussion of a range of topics of import, none of which proved quite as provocative as the serious matter of American bacon.
I'd managed to avoid the stuff for three days until we eventually rolled up at Dick's Cafe in Las Cruces, where David provocatively ordered a side of the culinary outrage to accompany his chilli omelette: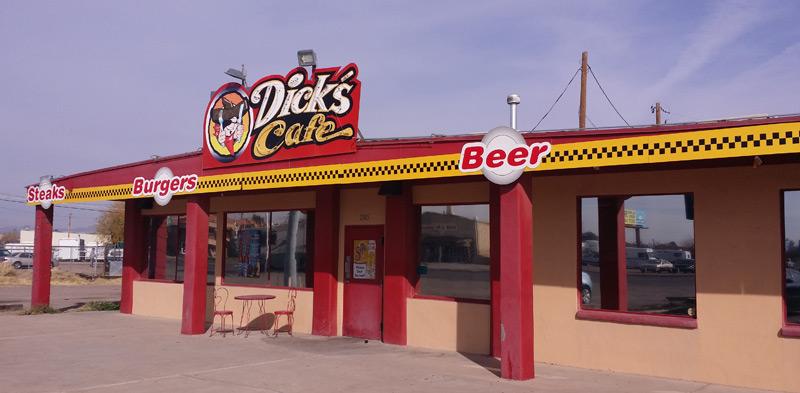 Here's a closer look, and yes the proper reaction of any bacon gourmet is to run screaming from the premises: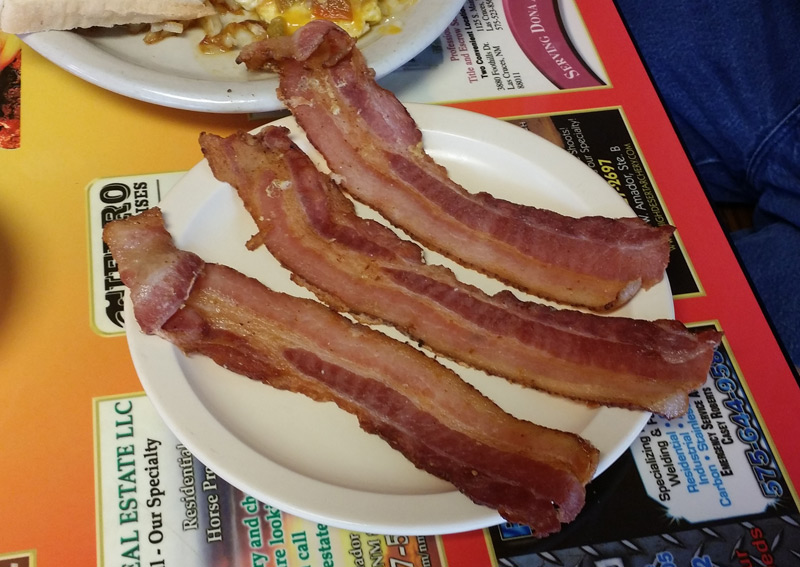 I don't know what they do to the stuff, and I don't want to know. What I do want to do, though, is try to make it stop.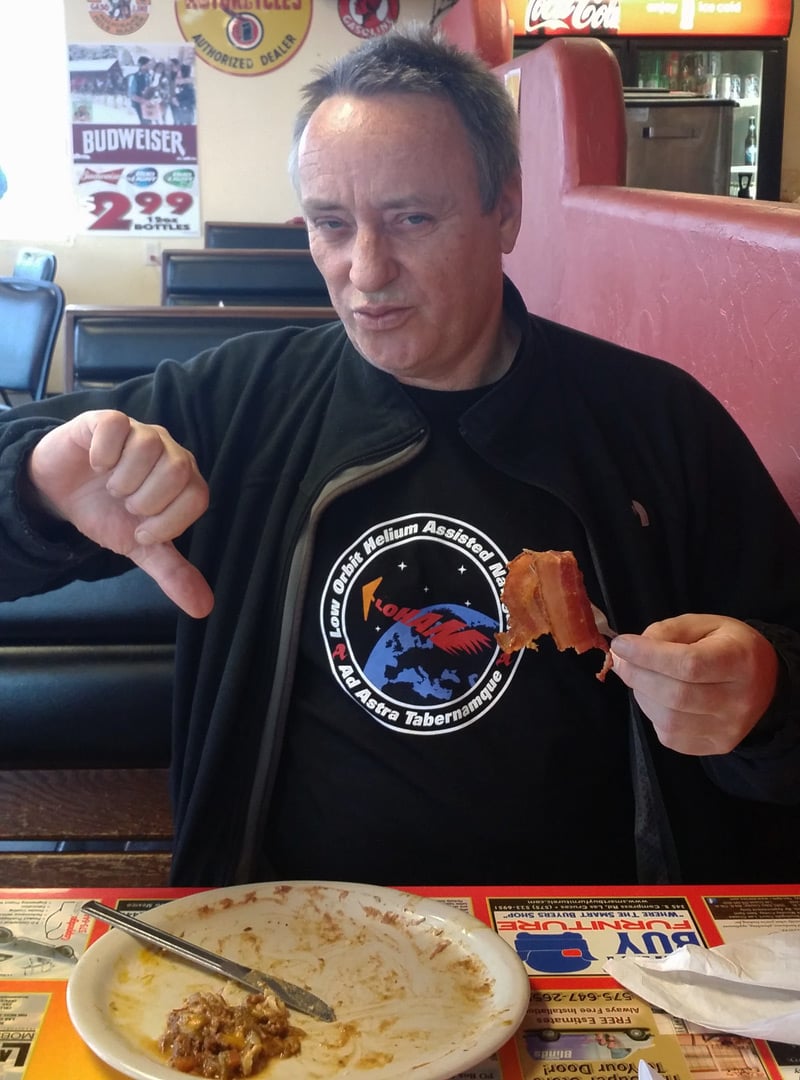 And, inadvertently, Mr Patterson may have provided the means to do it. David doesn't drink booze, doesn't smoke, and even lays off the coffee. He does, however, indulge in the vice of target shooting, and invited me to his local gun range to try out his personal arsenal.
So, having never fired a weapon in my life, I was suddenly faced with the prospect of handling a .22 cal Bersa Thunder, a 9mm Springfield XD-S, a .45 ACP Rock Island 1911 and a .45 Colt/.410 shot Taurus Judge.
Suffice it to say, once I'd managed not to kill anyone with the .22 and 9mm, one of the locals - noting I was a foreign newbie - kindly offered a go on his custom AR-15 assault rifle: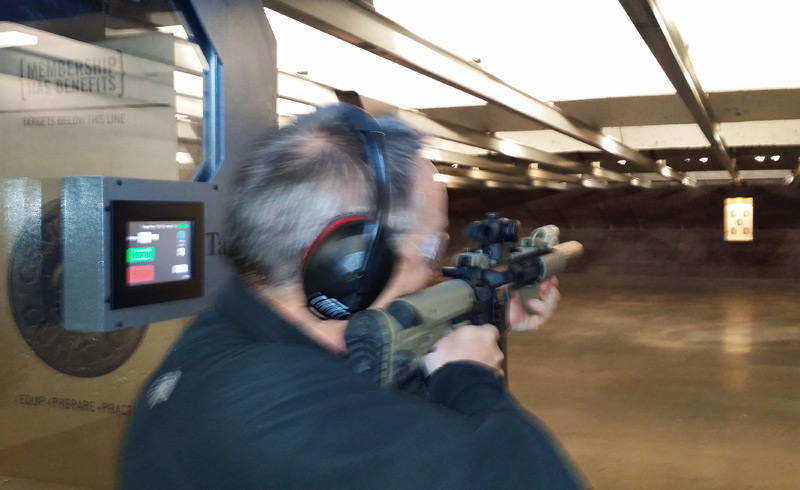 This entertaining experience led me to wonder later in Dick's Cafe which weapon, if trained on a target sheet coated in American bacon, would best demonstrate European disapproval of the Devil's processed pork.
The AR-15 would of course be excellent for long-range protest, although I'm opting for a .410 "personal defense" cartridge, which is the closest you can legally get to a sawn-off shotgun.
Whatever the final choice, slow-motion video of the carnage should leave our US cousins in no doubt as to exactly what we think of American bacon. Bring it on... ®
Bootnote
Speaking of food, I nipped into Texas last Saturday, like you do, and took the chance to try Latin fave menudo - soup with tripe in it which allegedly has miracle hangover-busting properties: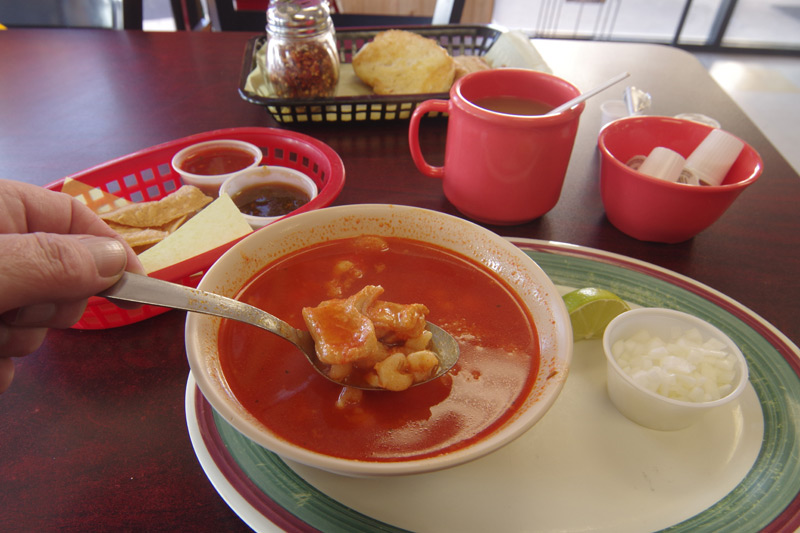 I can't attest to that, having not quaffed enough ale the night before to set the stage, so maybe we'll revisit for our post-pub nosh neckfiller series?
---
---
More from the lovely LOHAN: