This article is more than 1 year old
Profit-shy Instagram adds 5 new filters for hipster-photo types
Wow. So photograph. Much lighting. Very colour
Instagram has added five more filters to the Facebook-owned, profit-shy photo app.
Unsurprisingly, the names of the new filters will appeal to bearded hipster types around the planet who want their facial hair to be tinged with an autumnal hue to, y'know, make them look even edgier when gurning at friends in moronic selfies posted on Facebook.
Instagram was criticised last week by Twitter co-founder Evan Williams after the faux retro photo-sharing app apparently surpassed the micro-blogging site's userbase.
Williams came over all worthy about Twitter having "world leaders" talking about important stuff on the service.
"If that's happening, I frankly don't give a shit if Instagram has more people looking at pretty pictures," he said.
Instagram is simply chuffed about its new filters, though. It said in a blog post promoting the latest photo tints:
Inspired by the photography, art, fashion and design of the global Instagram community, we're releasing five new filters that we believe are our best yet. You'll see the filters at the front of your filter tray: Slumber, Crema, Ludwig, Aden and Perpetua. They soften and subtly shift colors to achieve the look and feel you want for your each photo.
Incidentally, The Register was lucky enough to get an exclusive first look at someone using the new filters for the first time on Instagram.
The results are impressive, we're sure you'll agree ...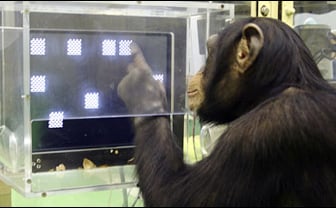 Vulture Central's backroom gremlins still maintain that using Instagram filters is like looking at the world through a pair of urine-filled swimming goggles. ®