This article is more than 1 year old
Little big phone: Sony Xperia Z3 Compact, a toothsome hand-fulla Android
Less really is more this time
Review This has been a year of pain for Android phone makers, and Sony has suffered as much in this over-saturated market as anyone. But manufacturers' pain is your gain. Sony's overlooked Z3 Compact is, for you if not Sony, the happy result.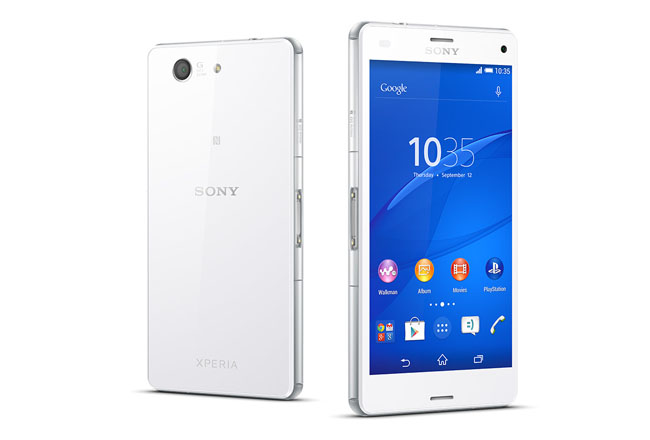 Sony's Xperia Z3 Compact: the flagship for smaller pockets
It's a little gem of a phone boasting quite outstanding battery life. If your ideal phone is a tad larger than a classic iPhone, and you have no wish to follow the market (or Apple) into 5-inch territory, then the Sony Z3 Xperia is a no-compromise option.
It features all the bells and whistles you'd expect from a flagship, except perhaps a fingerprint sensor and wireless charging. But these are nice-to-haves rather than must-haves.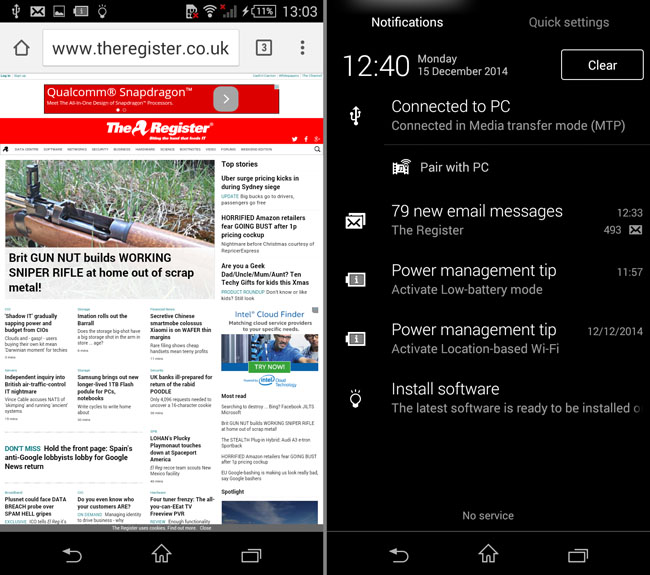 Browser and notifications
On battery life, I found the Z3 Compact made it well into a second day without trouble. Sometimes it had enough juice for a third day. Battery tests show it ranks joint third - on a leaderboard dominated by phablets – a pretty remarkable achievement for something so, er, Compact. It offers hours of extra life over rival "mini" phones from Samsung and HTC.
The other USP here is one common to all recent Sony Xperias: it's waterproof. Or at least up to IP65 and IP68 standards - meaning it can continue after a low pressure dousing, or survive half an hour underwater, if the flaps are closed. In practice these bring an everyday inconvenience - the micro USB charger flap is fiddly to open, and doesn't inspire confidence that it'll be attached to the phone in a year's time.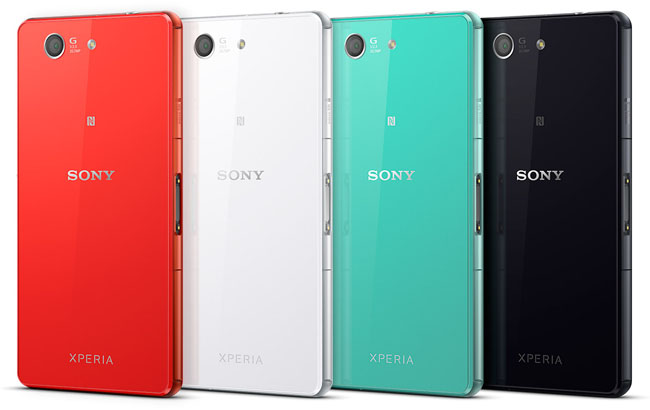 Colour Compact
Good news: Sony still supports magnetic charging, which requires no doors to be opened at all. You can buy a magnetic adapter or cable for under £10 or £15 respectively, or around £3 for a fake on eBay. Or the somewhat overpriced Sony DK48 charging dock can be had for £20.