Soon everyone will be doing it with a strap-on: The Reg's 20 festive wearables
From wristbands to smart watches
---
Product roundup Under the tree this Christmas, wearables beyond woolly socks, gloves and tasteless jumpers will be in abundance. Wristbands and smartwatches that track our activity now cover a diverse range of prices and functions. Most offer 'lifelogging', the latest buzzword used to describe monitoring everything you do from exercise to sleep.
You'll be hard pressed to find a strap on that doesn't have an accompanying app that shows the bigger picture of activity. This information can even be used to trade off your exercise burn against the calories consumed from your daily diet and keep track of any activity goals.
To make your slob shopping easier, in this round-up of 20 wearables, we've grouped similar types of devices together. You'll find designs offering different advantages from simple to sophisticated; long battery life down to daily charges and basic activity tracking to devices specialising in cardio workouts.
So is getting a fitness wearable going to be an awkward gift, much like getting fragrant toiletries? Instead of wondering if it's a hint that you smell, will a health monitoring band insinuate you're a slob? No doubt there will be some teasing around that, but for those with the gift of fitness in mind, you'll find there are devices aplenty to suit all comers.
Screenless bands: the dumb wearable
With this selection, out-of-box-set up is straightforward with Bluetooth pairing to a companion app on iOS, Android and some like Fitbit support Windows phones too. These wearables show limited information on goal progress, with workouts and other details viewable from the app. They all offer a 'social motivation' aspect, that some folk may get excited about – connect and compete against others, if that's what it takes to get you going.
FitBit Flex

For overall lifelogging, FitBit and Jawbone are among the leading lights, which makes the Flex a safe choice. It's unisex too, with two sizes of wristband supplied, available in 10 colours. It's very light and the silicone band is extremely comfortable – most of the time you don't notice your wearing it. Set-up is quoted as 10 minutes, which was spot-on and and its rechargeable battery lasts about a week. You also get a wireless dongle to hook it up to the desktop version of the app to make getting into details easier.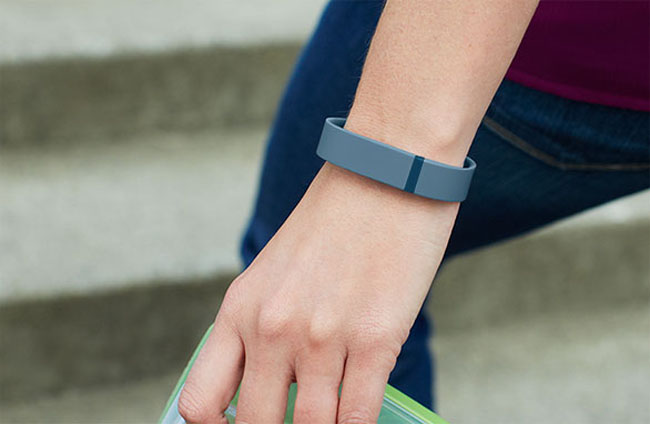 The Flex has a few winning reasons to consider it, as it's water resistant to 10 metres – so it's wearable in the pool – logs vigorous exercise not just steps walked and has quick syncing to mobile GPS (iPhone only for now) to map runs and walks. It also syncs with Fitbit Aria Wi-Fi scales to calculate body mass index (BMI). However, the sleep monitor needs to be activated just before you drop off, which is typical of all fitness bands, albeit a tad impractical.
The Fitbit Flex is one of the cheapest ways to join the holistic gang for monitoring everything in daily life, with one of the best UI apps that opens and syncs instantly. Coming soon is the Fitbit Surge, which includes smartwatch features, along with fitness tracking, but no UK release date yet.
Jawbone Up Move

With this new budget device, Jawbone puts an affordable activity tracker with an informative companion app in the hands fitness fans. The Jawbone Up Move works as a clip on device to wear on clothing, although a wrist strap is also available, but it does look a bit cheap. It does the usual calorie counting, activity and sleep tracking (as getting a good night's kip is as vital as exercise) with tips on how to improve your daily routine. The battery life is a boon too, with Jawbone claiming it should last six months.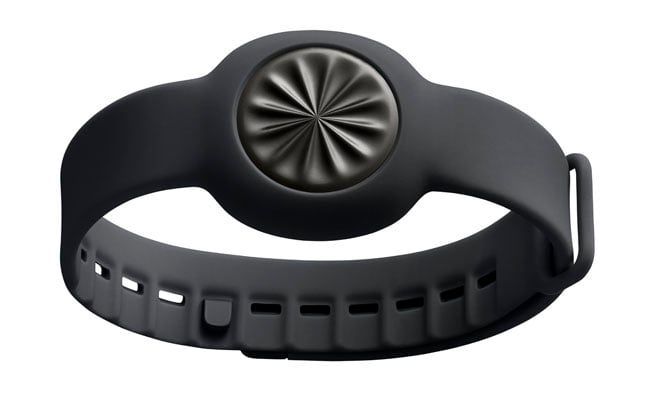 The Up Move is more functional than fashionable – especially if worn as a wristband – but compared to others on test, it is incredibly easy to set up. Simply pop in the coin battery, download the Up app and then pair – all done in a couple of minutes.
On its face, information is shown on 12 white LED's for an at-a-glance view of fitness goals and the current time, with coloured symbols – orange (for activities) and blue (for sleep) – indicating the active mode. Although the Up Move lacks the finesse of other Jawbone trackers, when clipped on clothing it goes unnoticed and like Fitbit devices, it offers a great app.