Screen Dreams
These wearables show exercise data on the actual wristband device, with more graphic detail for lifelogging available from the companion app. At this price range, we're not looking at the smartest of the smart but some do feature notifications from your phone when linked up using Bluetooth.
Acer Liquid Leap Smart Band

After much fanfare at Computex this summer, the Acer Liquid Leap is now available in the UK. Its features include step and calorie counting as well as sleep tracking and running distance It's waterproof for swimming too and has a seven-day battery life.
With its OLED touch display, the Leap borders on being a smartwatch rather than just a plain fitness tracker, and its rubber wristband wraps comfortably and lightly. Easy to set up for any technophobe relative, the Leap Manager companion app charts your lifelogging activity.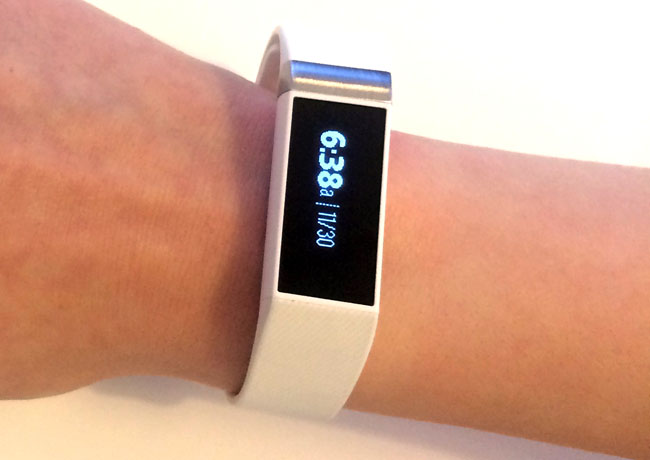 The Liquid Leap is aimed more at those wanting to improve fitness levels, however, as a smart device it shows the time, gives notifications of incoming calls and texts. Personally, I find this useful when walking late at night or out running, as you don't have to grab the phone from a pocket to check on who's contact you.
Like the Garmin VivoSmart, music stored on your phone is accessed on the band and simple to swipe through to change tracks whilst training. But like many on test, there's no heart monitor or GPS. Still it's an affordable semi-smartwatch, with long battery life for tracking daily steps, which is all most people want.
Garmin VivoSmart

The Garmin VivoSmart is no cheap looking device, as it's classy without the get-in-the-way chunkiness when using a laptop that the Nike Fuel SE suffers from. Like the Acer Liquid Leap, it's a two-in-one, being both a fitness helper and a fairly well specified smartwatch. It's waterproof for swimming with a with seven-day battery life and smart notification functions appear on its OLED display.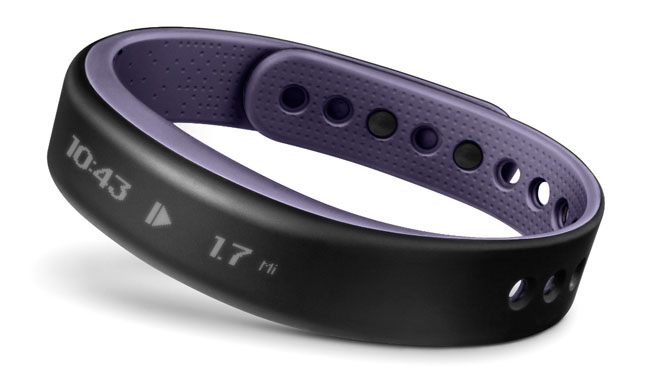 Out-of-the-box it took less then five minutes to set up with the Garmin Connect app. Tap it twice to wake up the watch then swipe through to all apps including music to change tracks when working out. Excellent stuff even if it does constantly nag you from with both the screen and vibration alerts to 'Move' if you've been sedentary for too long.
Athough it lacks built-in GPS and is a rather pricey too, it's a solid fitness tracker with smart cred and a no faff set-up.
Price
£140 or £170 (with heart rate monitor)
More info
Garmin
Sponsored: Webcast: Ransomware has gone nuclear