TomTom Multi-Sport Cardio

This sporty heart monitoring device from satnav maker TomTom would be well-suited to cyclists and runners, as the average gym rat will take advantage of the heart rate sensors from the many machines Fitness First and the like offer these days. Being a TomTom, it's no surprise that it's GPS-enabled and the heart monitoring displays how hard you are running or cycling. Like the Adidas MiCoach Smartrun it's a serious looking fitness watch. It's as comfortable as any typical watch, but the clasp can be fiddly to hook to the securing holes, but fashionable it ain't.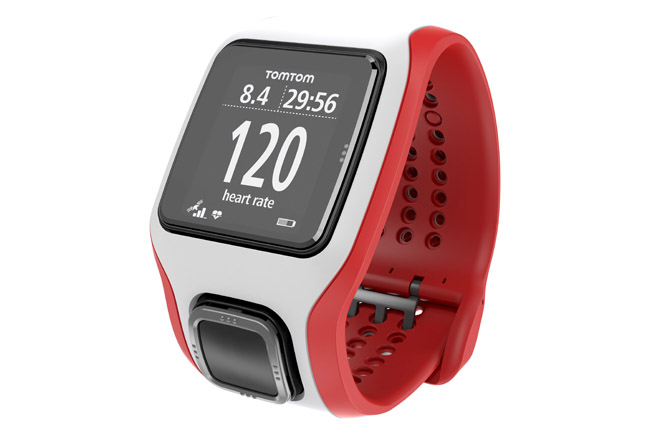 Setting up is done by downloading the TomTom MySport manager to a PC or Mac and connecting the watch via the docking cradle to sync and register. Standard stuff but took longer than others on test. The display isn't a touchscreen, instead a 4-way navpad is used to access the various functions. It might seem like old and vaguely familiar display navigation tech but I'd recommend reading the online manual to get your head around its idiosyncrasies.
The TomTom Multi-Sport Cardio is waterproof, so safe for a dip and although it tracks swimming activity, it doesn't monitor heart rate when you're in for a splash. The battery power is limited to 8 hours. The dedicated GPS sensor uses TomTom's QuickGPS technology to help establish a GPS signal but as I live in London in a built up area this often took longer than a minute. However the selling point to this gadget is heart rate tracking, which shows how hard you are running measured in beats per minute (BPM). Easy, is 75-113BPM, up to Sprint level at 169-187BPM to really test you. For runners and cyclists, not wanting to splash out on a gym membership, it's a good choice.
Wahoo Tickr Run

If you want something affordable this chest strap on constantly monitors heart rate when paired with companion app for iOS and Android users. The free app also offers an eight-week training program by Wahoo to burn fat faster and improve running form as what's the point of running if the kilos aren't easily dropping off?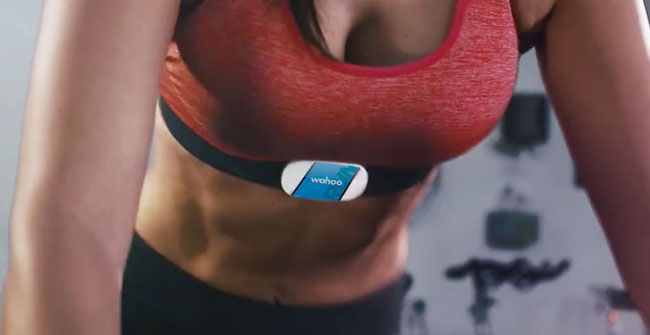 Data from the Tickr Run is transmitted through ANT+ and Bluetooth 4.0 to either a mobile or an ANT+ enabled watch or bike computer – the coin cell battery lasts about a year. While it doesn't have the typical pedometer style activity monitoring, it can measure running smoothness, stride rate and treadmill mode works out speed and distance.
It's secured around the chest and, when out for a run, you don't notice it. Definitely aimed at those who are serious about training whether hitting the pavements, sweating it out in the gym or heading for the hills on a bike. If you need fewer features there's the standard Tickr (£50) and at the other end of the spectrum the top of the range motion analysing Tickr X (£90).
Price
£65
More info
Wahoo