Here's Johnny! Top Ten fantasy Blu-ray boxsets and special editions
'Tis the season to sit around in your pants and binge watch
Steven Spielberg: Director's Collection

This lavish eight movie set features all but one (Schindler's List) of Spielberg's Universal output: Duel, Sugarland Express, Jaws, 1941, ET: The Extra Terrestrial, Always, Jurassic Park and The Lost World: Jurassic Park.
Many will already have their preferred Spielberg, but there's plenty still to tempt, including a remastered Dual, bolstered by new supplemental interviews (other discs come with the same extras seen on previous BD releases).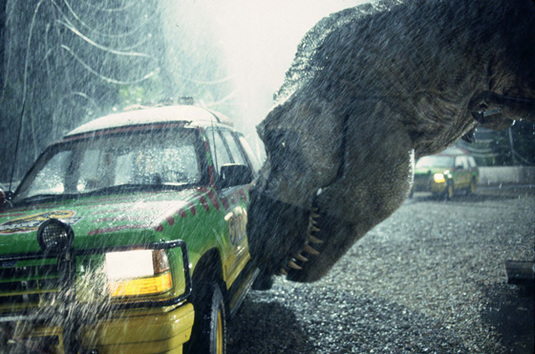 There's some misses, namely 1941 and Always, but as an overarching collection it's pretty solid – and am I alone in thinking that The Lost World has aged better than its celebrated forebear? As a high octane monster movie, it's relentless fun.
Price £48; Universal Pictures
Arrow: The Complete Second Season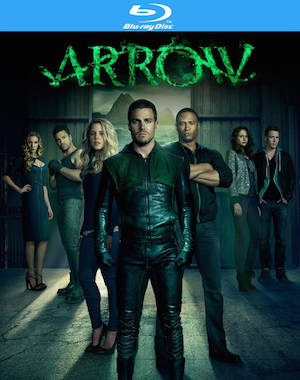 I will, with tedious regularity, extol the virtues of WB's dynamic TV duo Arrow and Flash to anyone I find myself crimefighting with, so it's unsurprising then that I'm including this four disc set here.
After an often ordinary first outing, Arrow's second series finds the confidence to play large in the DC Universe sandbox, introducing a barrage of characters and elements guaranteed to bring a smile to every comic fan's face.
While Marvel's Agents of S.H.I.E.L.D. seems constrained by its shared universe, here writer/producer Greg Berlanti and his team have a field day with a ring-fenced Emerald Archer.
The show looks as glossy as an arrow head and enjoys a sharp DTS-HD MA 5.1 sound mix. Extras include a concise 42-minute recap of the first season.
For juveniles of all ages.
Price £22; Warner Home Entertainment
Stanley Kubrick: Visionary Filmmaker Collection

This cherry-picked selection from Kubrick's relatively modest oeuvre offers plenty of scope for dissection. Presented are Lolita, 2001: A Space Odyssey, A Clockwork Orange, Barry Lyndon, The Shining, Full Metal Jacket and Eyes Wide Shut.
Several of these have been seen as-is on BD before (2001, The Shining, Full Metal Jacket and Eyes Wide Shut). But HD versions of Lolita and Barry Lyndon are new, and there's ostensibly a freshly baked version of A Clockwork Orange, too.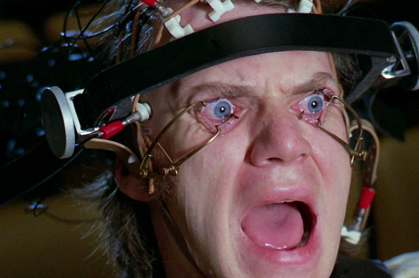 Clockwork Orange also benefits from two additional featurettes which join a rich selection previously available, including the feature length documentary Stanley Kubrick: A Life in Pictures. If you need an added incentive to re-watch The Shining, my suggestion is to kick-back with jawdropping theory-fest documentary Room 237 first.
All things considered, a monumental collection.
Price £60; Warner Home Video
Fargo: The Complete First Season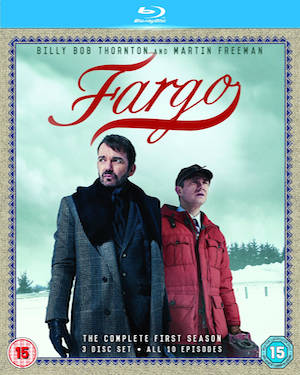 An unlikely proposition for an award-winning mini-series it may be, but this 10-episode reworking of Joel and Ethan Coen's 1996 "true" crime yarn is as compelling and ultimately more engaging than the movie it springs from. Sometimes shocking, always blackly funny, it features a tour de force double act from Martin Freeman and Billy Bob Thornton.
The series looks decidedly cinematic on disc, and enjoys a minimalist DTS-HD MA surround mix. Supplemental material includes three episodes with commentary and a making of special.
Fargo has been somewhat overshadowed by True Detective, but it's very much its equal when it comes to deranged melodrama.
Price £20; 20th Century Fox
Doctor Who: 50th Anniversary Collector's Edition

If you haven't grabbed a copy of this special edition, you might need to hitch a ride in the Tardis to collect one.
The release was limited to just 10,000 copies, of which only 6,000 are Blu-ray. The set collects Matt Smith's final three adventures, along with the one off period drama about the creation of the series, An Adventure In Time and Space, plus Peter Davidson's The Five(ish) Doctors Reboot spoof.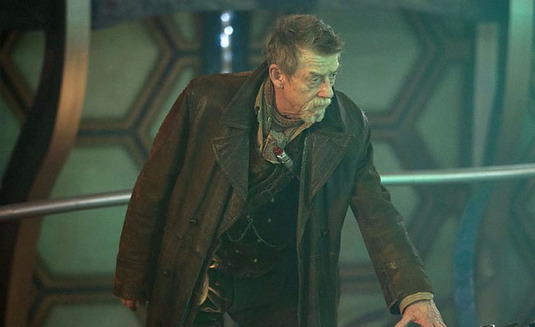 Bizarrely, this fan-friendly mix does not to include the 3D special version of The Day of The Doctor, which could irritate hardcore Whovians. Someone deep within Auntie clearly has no time for 3D ...
Price £55; BBC Worldwide
®