+Comment An obscure court case in India appears to have dented hopes of the mobile industry weaning itself off Google dependency - and has raised questions about the goals of Cyanogen and its backer, a Silicon Valley VC firm with close ties to Google.
In the cosy world of Menlo Park VC firms, Andreessen Horowitz (or "A16Z") is as close to Google as anyone. Together, they teamed up to create the "Glass Collective", while its head, Netscape founder Andreessen, appear to go to battle in Google's wars against media companies, as Michael Wolff reminded us this week.
Last year a number of investors poured money into Cyanogen, a company which hoped to do for Android what Red Hat had done for Linux. CyanogenMod is one of a dozen popular community-developed variants of the open source Android code base (AOSP).
Benchmark Capital and Redpoint Ventures were early investors, and Andreessen Horowitz legitimised the operation with Series B funding in November 2013.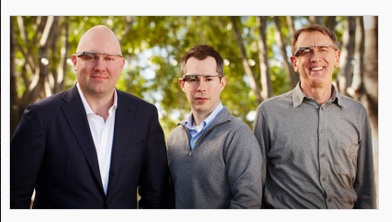 Marc Andreessen (left) wearing Google Glass, at the launch of a joint venture with Google
It works like this.
Anyone can take the AOSP source code and use it to make an Android phone - Amazon and Nokia did just that - but it takes significant in-house investment to maintain the code base. Cyanogen promised to rmove some of the risk from the proposition by creating a service business around AOSP, stimulating the market for devices that wouldn't be strictly defined by Google.
Higher up the software stack, Google imposes strict secret conditions to ensure that phone makers who desire Google-flavoured Android compatibility must pass a series of tests. This effectively means phone makers then market phones with Google's "binary blob" of services - and they must take them all. These secret contracts are currently being probed by the European Commission.
So far, not one phone maker has tried to hedge their bets and make both Google-certified Androids, and experiment with marketing less-Googley mod-based phones. Europe wants to know if there are clauses in the Google contracts that prevent a manufacturer who agrees to make a Google-y Android from also marketing a less-Googley or not-Googley Android phone too.
Google, which each year increases its control over Android, was therefore faced with a problem. It had reportedly tried to buy Cyanogen, but had been rebuffed. If it couldn't buy the other platform, did it have a Plan B?
OnePlus and the court case
One of the first to sign up to Cyanogen was Oppo Electronics, part of the large Chinese BBK Electronics group. And Oppo did something very interesting.
Rather than market Cyanogen phones alongside Oppo's Google-approved phones, it spawned a wholly owned "startup" it called OnePlus. OnePlus is headed by an Oppo VP and used an Oppo design as its first device, the OnePlus One (review).
The unusual corporate architecture could conceivably have allowed Oppo to continue to sell phones that meet Google's strict compatibility conditions - but also test the market via OnePlus, with CyanogenMod flavoured devices. In the end, when the OnePlus One appeared, it was Google-compatible.
Here's where the court case comes in.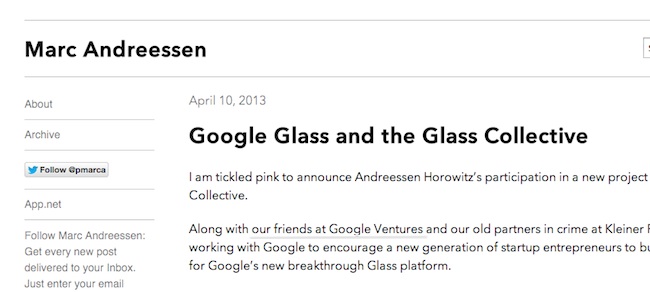 Andreessen-Horowitz's enthusiasm for Google Glass doesn't looks so clever now now that Glass has turned out to be a social anathema, and even developers have shunned the creepy platform
Rather than licensing CyanogenMod to all comers, which is the tried and tested way of getting your platform adopted, Cyanogen insisted on exclusive territoriality agreements. So while OnePlus had signed a global non-exclusive licence with Cyanogen, in India, Micromax believed it had an Indian exclusive on using CM's trademark and software.
The two went to court. And here's the Indian verdict in English (pdf). It upheld the territorial exclusivity agreement. The fight rumbles on, with OnePlus saying the Judge didn't have all the facts.
From the ruling we learn that Cyanogen cut off support to OnePlus at short notice, and went public with the exclusivity deal with Micromax.
The Judge ruled that Cyanogen had behaved badly: as the Times of India notes:
"During the proceedings, the bench observed Cyanogen has not been fair to both Shenzhen as well as Micromax as the US-based firm entered into an exclusive use agreement with the Indian company when it already had an arrangement with the Chinese phone-maker."
Cyanogen's apparently erratic behaviour here doesn't make it more likely that phone makers or operators will want to do business with it - as the risk of the goalposts shifting is too great. OnePlus told the Indian court it needed time to sell stock, and find an alternative.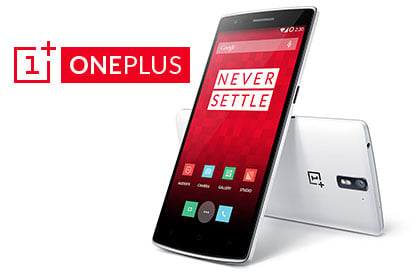 OnePlus One
+Comment
In the fascinating story of the ACAP initiative, Google "initially blessed" a standard that if widely adopted, might grow the market for newspaper content. Then, according to an insider who spoke to El Reg in 2012, privately briefed against it - and the venture failed. Google retained control.
Mobile industry sources who have spoken to The Register have drawn parallels between that issue and this one. When Google reportedly tried to buy Cyanogen, it surely wasn't to confuse the market with different flavours of Android.
Sources are quick to point out the mobile industry has itself to blame for its Google dependency.
"Samsung was more interested in pushing Tizen everywhere, rather than a common platform free from Google's control," one told us. But this week they are asking why a Silicon Valley VC-backed company appeared to challenge an attempt - in the two fastest-growing markets - to weaken Google's ties to Android.
There are serious questions to answer here: why did A16Z-backed Cyanogen insist on territorial exclusivity for a platform, if it seriously wanted that platform to succeed? And what does this mean for the Chinese mobile startup running its software? ®