This article is more than 1 year old
QWERTY-tastic BlackBerry Classic actually a classic
Back to the future with jolly useful tool
Hybrid handset
To be picky, it should (for a business device) support 400 million potential Exchange users a bit better: it doesn't support Exchange's Contact groups, it doesn't support Task or Note categories, and even wipes out the notes field under individual Tasks. Tish. That's the only key area where it falls down.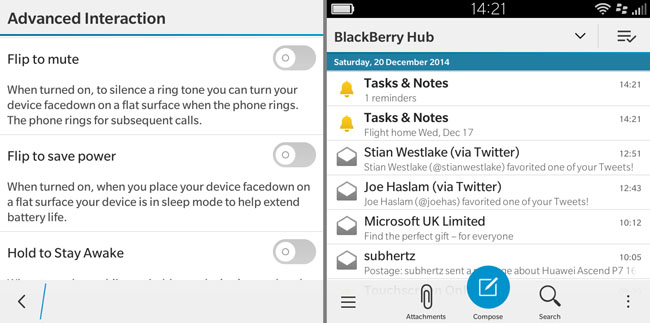 Advanced interactions and Android integration in the Hub
This latest version of BB10, 10.3.1, is a major upgrade, and has features not found in the shipping Passport. It finally gets a Power Saver mode, and notification Profiles. "Advanced Interactions" means you can activate this by turning it face down.
Overall, it's an excellent system, although the Hub is becoming quite fussy. After viewing an email I don't necessarily need to see Flag or Move or Delete (you can choose two from three). The Android and iOS way of a sideswipe on a message is still quicker and less obtrusive. But hands up who's missed easy selection of text and list items in the modern, all touch world? There are tools and some tools, for some jobs, are simply better than others.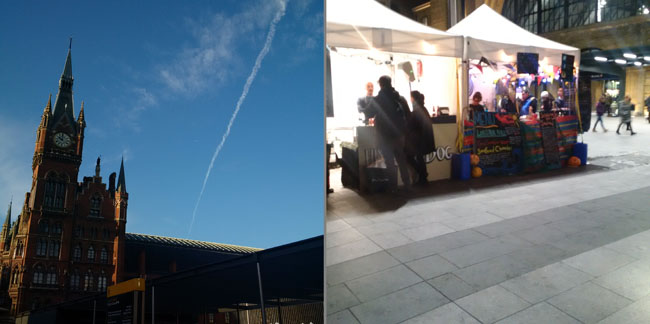 8Mp camera is OK in daylight but not so happy in challening light conditions
The Classic is let down by the Camera, which is slow to focus and poor in anything other than bright light. Which is a pity, but hardly a deal breaker for many. And what's a BlackBerry if it doesn't have a disappointing camera?
The hybrid takes a little getting used to, too. I wished the Trackpad was bigger. And there was a simpler way of unlocking the device (you soon learn not to swipe up over the trackpad itself, as it seems to confuse it - and you. A little tweaking here would be welcome. You can unlock the device by pressing U-> Enter, thus avoiding having to touch the touchscreen.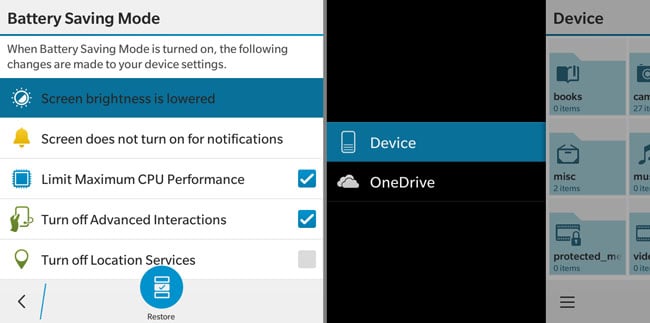 Power saving functions and cloud integration
In addition to the Hub pause, the other delay I encountered - also a little frustrating - was activating the keyboard search, which is a traditional and quite natural way to interact. In the old BBOS versions 6 and 7, and BB 10.2 excelled - but in 10.3.1 it's accompanied by a rich voice search, Assistant. Once you turn this off, though, searching from the keyboard gets back to its old snappy responsiveness.
My No.1 user request would be retaining the old-style Search history; it's inexplicably been cut. And No.2: let us choose a bold, easier-to-read font for the Hub. Some us have "Classic" eyeballs that are wearing out a bit...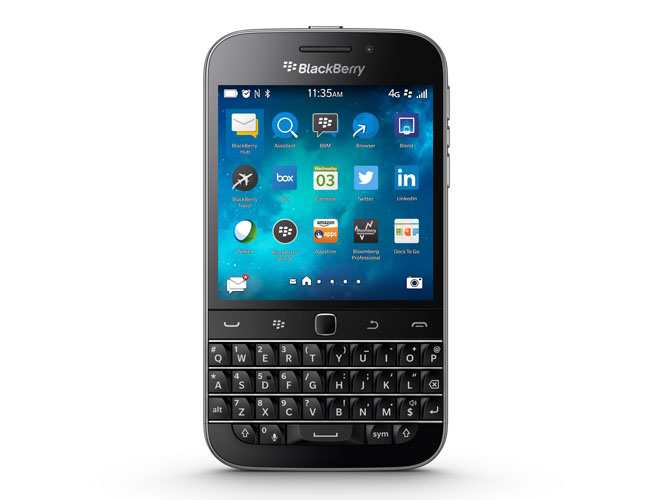 Classic values: A price worth paying?
The battery needs a few days to settle down - it indexes everything it can for impressively rapid retrieval - once it does, it comfortably lasts a full day. Before it's done its indexing, don't panic.
As a bonus, you can connect your BlackBerry to your Mac, PC or Tablet and access mail, texts and BBM from that device, even if your BlackBerry is out of reach.
The Reg Verdict
Ruthlessly aimed at persuading enterprises to upgrade their thousands of Bold users, the BlackBerry Classic is a powerful tool in its own right. It also adds a welcome bit of diversity to the market. ®

QWERTY-tastic BlackBerry Classic actually a classic
BlackBerry revives its QWERTY smartphone design featuring a 3.5in, 294ppi touchscreen display, 1.5GHz dual-core CPU, 2GB RAM, 16GB internal storage with micro SD expansion and a 22-hour battery life.