¡Bong! "Why isn't there an Uber for Christmas?", I mused last week, as my assistant มาลัย (which means "Garland of Flowers" in Thai) basted the traditional festive roast of Royal Swan.
"Christmas itself is a celebration of one of the greatest of all disruptors," I reminded her.
"He championed the sharing economy. He was pursued by the authorities on trumped up charges. He achieved Ray Kurzweil's dream of the singularity, and uploaded himself to the Cloud. Which entrepreneur doesn't feel an affinity with Jesus Christ himself, the world's greatest Thinkfluencer?"
Uber has caused maximum disruption in 2014. But it was also the year we waved a tearful farewell to "Steelie Neelie" – the European Commissioner for a Digital Agenda, and therefore the most important European since Churchill.
Kroes brought a glimpse of the future into fusty old Europe. She replaced traditional, out-of-date analogue "democracy" – which is incapable of dealing with disruptive permissionless innovation at internet speed – with a new social consensus created by hand-picked digital-savvy experts. Such as Pirate Party members, French sociology lecturers, and Professor Lawrence Lessig. Kroes did what we thought was impossible and made the Net Neutral.
Her achievements are celebrated in my Book of The Year, lovingly collated by her digital amanuensis Ryan Heath-Writer.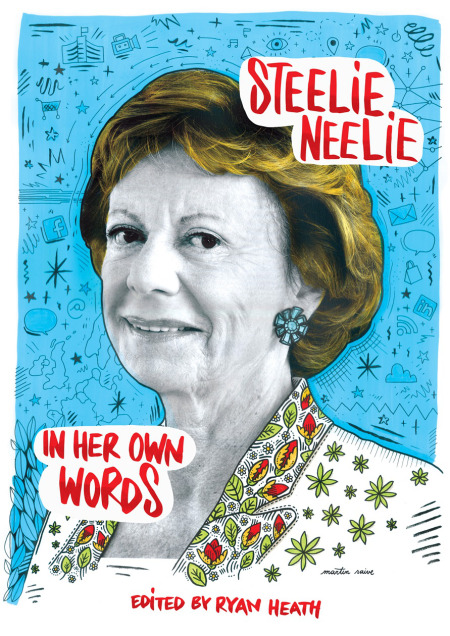 And soon, a film. I can exclusively reveal that the EU Cultural Fund has allocated €50m for Steelie Neelie the Movie. Once completed, it will be released as a Bittorrent Bundle™ under a Creative Commons license, so you can remix it!
Kroes wasn't the only revolutionary rocking the walls of the analogue world. My pal Russell Brand – the Humble Christ of Startups – became a national figure thanks to the BBC: who promoted his compelling claims that 9/11 was an inside job, and fracking steals gas from the earth's core every day. A true soul mate.
What else did we achieve in 2014?
We celebrated 25 years of the World Wide Web. Just think: without Sir Timothy Berners Lee, we wouldn't have low cost airlines (thank you, Martha Lane Fox) or any knowledge at all (thank you, Jimmy Wales).
And out of the smoking ruins of capitalism came a Phoenix. In January, I was in Davos with Jimbo and Lily Cole to promote our investment in a radical new economic platform. Inspired by a humble park musician, selflessly playing the bongos. Lily envisaged a zero marginal cost sharing economy, using virtual hugs as a currency.
And again, you're helping promote this, dear reader, via what we call "ambient crowdsourcing" or "your taxes".
Later in the year, Lily took her revolutionary post-Capitalist economics to the USA, where she hacked an ATM machine to print wishes.
In March, my skills in Agile Diplomacy were required to defuse the international crisis caused by Vladimir Putin's defence of Greater Russia's borders in Ukraine. The problem looked intractable – but it actually turned out to be a great opportunity to test my new education startup investments, particularly my "Minute of Code" initiative.
"Minute of Code" means anyone can learn a high level computer programming language like Haskell or GW-BASIC in seconds. Literally. And, by December, President Obama showed he could direct the entire US drone force of 12,000 UAVs using just two lines of Javascript.
THOUGHT OF THE YEAR
"Our value is as social nodes in the networks created online"
Alexander Bard
Not all international crisis can be defused by learning vital digital skills, however. But you can at least ensure your content is fresh and viral – as I told the Islamic State's chief content officer last year, using my sternest voice.
You may disapprove of Islamic State, but you just can't stop re-Tweeting their socially compelling content, can you?
After the annual Aspen gathering, in Aspen, I took a small group of the world's leading Thinkfluencers – Eric Schmidt, Kim Dotcom and Alex Salmond to Trinistria for my Mindfulness Summit. There among the rusting Soviet MTZ tractor parts and chicken dung, we reaffirmed our commitment to permissionless digital innovation.
Then I set to work on one of my life's goals – putting everything I have learned into one viral infographic. And here it is: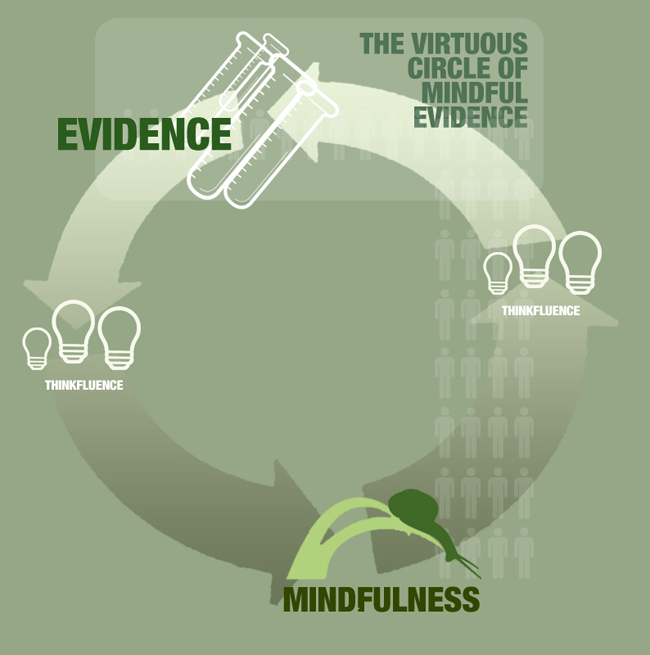 (c) Bong Ventures Behavioural Labs
Unfortunately the year ended in a personal disaster, as counter-revolutionary forces in North Korea wreaked havoc with BongVentures business empire by stealing several petabytes of confidential corporate data and sticking it up on PasteBin. Uh, thanks guys. And when faced with ruthless, faceless, cyber-terrorism there's only one response. "So Kim, what else can we do for you?".
So for 2015, my advice is simple.
To reinvent yourself, you have to be able and willing to unlearn.

— Vala Afshar (@ValaAfshar) December 29, 2014
Heed the words of my favourite new thinkfluencer Vala Afshar: and simply forget everything I haven't told you is true. ®
Join Steve on Twitter and embrace Digital Mindfulness Cybersecurity for Startups Master Class @BongVentures
Steve Bong (official title: Lord Bong of #businessmodel) is the founder of Bong Ventures, an early stage investor and incubator focussing on innovative new technology start-ups based in Shoreditch, London. When he's not helping rear the next generation of business models, Steve enjoys parties and foreign travel, extreme cuisine, Open Data and draws his inspiration from Ayn Rand and His Holiness the 14th Dalai Lama. He advised (then hired) No.10 policy guru Rohan Silva on mindfulness and innovation, Lily Cole on innovation in giving, Mark Zuckerberg on the Perfect IPO, the Republic of Kazakhstan on emergent social media strategies, LOCOG on brand enforcement, and imagineered the Olympic Opening Ceremony with Danny Boyle, Shoreditch's #guardian coffee coffee shop with Jemima Kiss, and was the social media consultant for Edward Snowden and Lady Thatcher's Funeral. A recent attempt to arm the Syrian rebels with iOS7 sadly failed, however. He emphatically declined to assist the Islamic Caliphate in creating viral and engaging content.
At the personal invitation of Kim Jong Un, he is a strategic consultant on the Nextification of North Korea . Steve wants to pivot the BBC into the 22nd Century, blue-skying its hugely successful Digital Media Initiative, and advises the UK Government on icon design and the new National Curriculum. He favours Small Government but Large Catapults, the Soft Power of Tiny Coding Fingers, and wants more taxpayers to engage in Ambient Crowdsourcing.