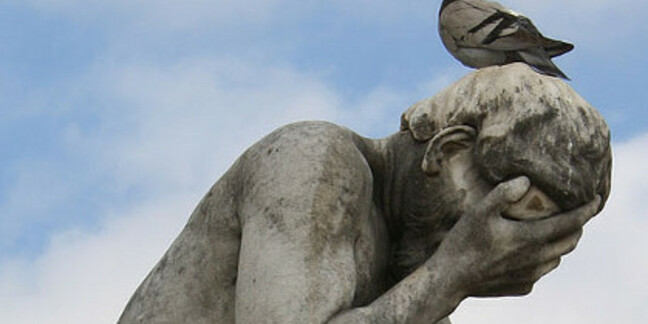 Many PJ Harvey fans who rushed to buy tickets from Somerset House's online store on Friday were left bitterly disappointed, after the website buckled under demand.
It was announced yesterday that the two-time Mercury Prize winner would be collaborating on a live installation in London with Somerset House on the artist's Recording in Progress project, which runs from 16 January.
However, it quickly became clear to fans – who hoped to see PJ Harvey recording her new album at the arts centre – that there would be a long wait to try to secure tickets.
Infuriatingly, many reported being locked out by a slender five-minute window in which Somerset House had offered customers to successfully book the tickets.
But, due to the website struggling to cope, the painfully slow loading time for each page of the purchasing process meant that fans were forced to repeatedly attempt to buy the tickets.
Some reported on Twitter that they had got all the way to the checkout on a number of attempts, only to be told their basket was empty, after hours of patiently waiting for the system to come back to life.
@SomersetHouse how soon is soon? How much more of my last day of my hols do I have to spend looking at a broken website? :(

— melissa terras (@melissaterras) January 2, 2015
Next time @SomersetHouse put on an event, they should really do it through TicketMaster. Because they clearly can't cope. #PJHarvey

— Daisy Martey (@daisymartey) January 2, 2015
@SomersetHouse there are no items in my basket because it's taken your site 30mins to get to checkout. Not impressed. pic.twitter.com/q8bfbta80X

— Wylo (@wylo74) January 2, 2015
@SomersetHouse @David_IX problem is if even if you can get a ticket into your basket, it times out before being able to buy it :(

— London Film Fanatiq (@LondonFilmFan) January 2, 2015
Somerset House eventually apologised to customers via its Twitter account, after complaints stacked up.
The Register asked Somerset House to explain why its servers had failed to cope with the demand.
Somerset House told El Reg:
We'd taken advice from our server providers regarding anticipating demand on our website and had increased the bandwidth accordingly.

We had already sold approximately 70 per cent of the allocation of tickets when the website started to experience problems.

We had a situation where our CPU utilisation was maxed out, this means that the server was receiving it's maximum CPU allocation from the host server but due to the high level of traffic being received the server was unable to cope.

This was resolved increasing the resources available to the miniserver.
We quizzed Somerset House on why it hadn't foresee the popularity of such an event. And we wanted to know why the organisation hadn't considered farming out the ticket purchases to a third party provider.
But the arts centre declined to comment. ®
Sponsored: Webcast: Ransomware has gone nuclear