This article is more than 1 year old
Want to shoot FIREBALLS from your wrists, SPIDER-MAN style?
NOT for your kids ... but a whole lot of fun for grown-ups
The Pyro Fireshooter lets you fulfil your Dragon Ball fantasies where you play manga hero Goku and shoot fireballs from your open palm. For those comic book fans among you, it's basically as if Spider-Man shot fire from his wrists instead of webbing.
Aimed at professional magicians, it's a device which straps to your wrist and hides up your sleeve. Fireshooter uses the stage magician's standby of flash paper and cotton to create the pyrotechnic effect.
The firing mechanism uses a paired remote control triggering each of the four shots you have in turn. There are no mechanical parts in the wrist cannon.
Small heating elements (powered by AAA batteries) at the end of each chamber light when you press the button on the remote and ignite the flash cotton. This in turn lights the flash paper as it fires it out of the barrel.
The moody publicity video led us to think that it would be much less impressive in real life - but in fact the opposite is true.
Preparation takes a few minutes, and you get better with practice, as my friend Jez demonstrated.
The first stage is to clean the barrels with a supplied brush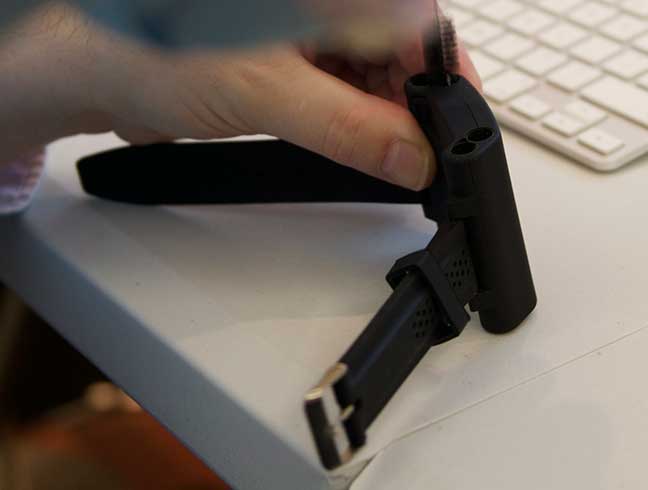 Then take a small piece of flash cotton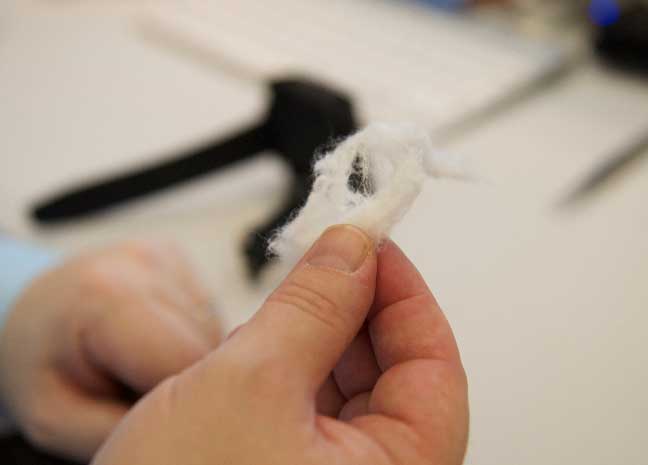 This needs to be rolled into a ball and dropped into a barrel and packed down like the charge in a mediaeval cannon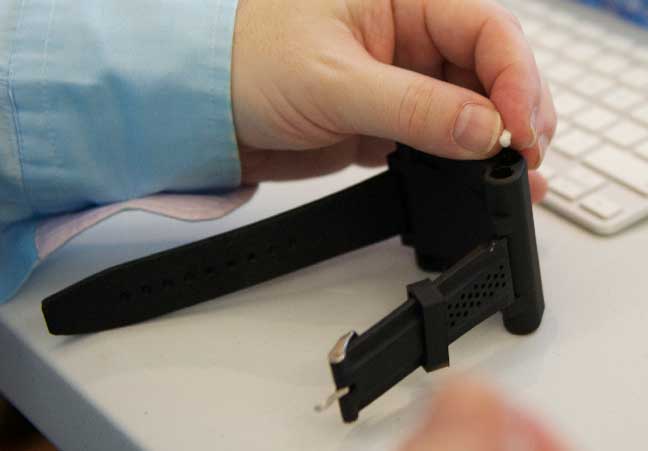 Then take some flash paper and roll it into a tube using the supplied tool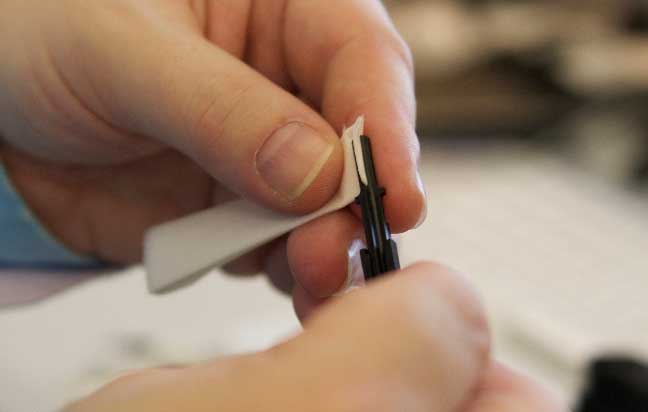 Strap the device on to your wrist. It comes with a fireproof cuff which you don't really need to use if you are confident of not firing at your wrist.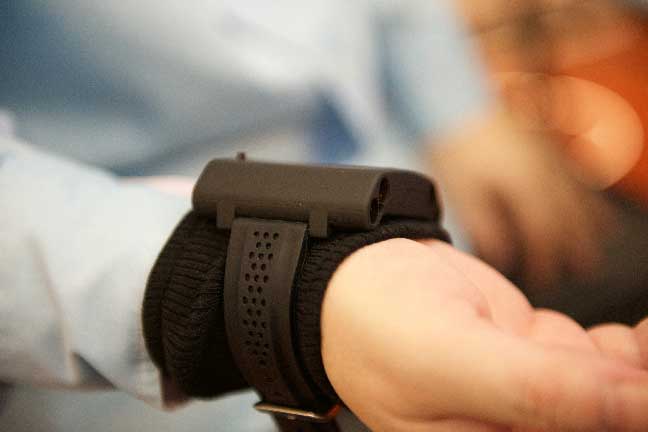 Grab the remote control. There is only one button, it steps through the barrels in turn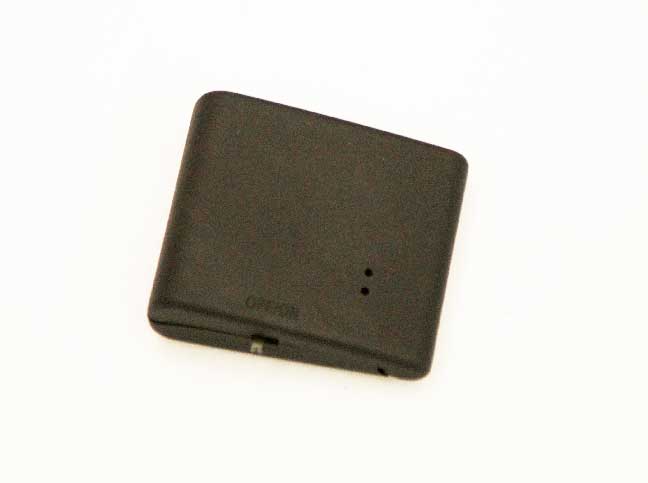 Find a clear area and fire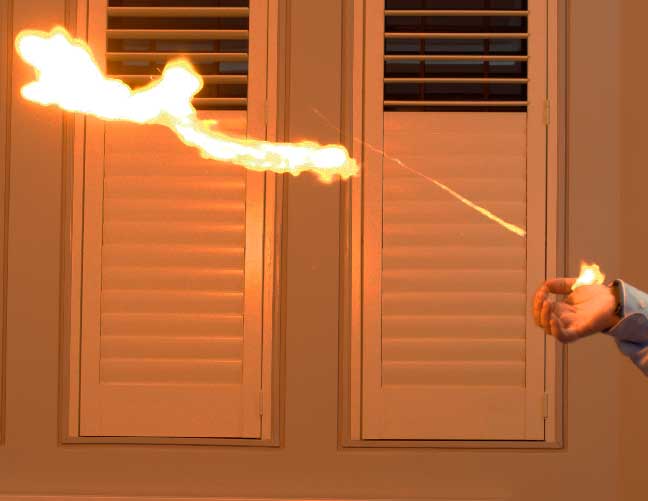 As a toy (for adults of course, as this is not an actual toy), the Fireshooter is really, really cool. It's unclear what you'd use this $170 "toy" for unless you were a stage magician, as it needs quite a lot of care and we had some occasions where barrels didn't fire. Some experimentation with the amount of flash paper found that too little worked better than too much.
Switches on both the wrist device and remote ensure safety and they have to be paired, as you wouldn't want someone in the audience turning up with a remote.
As anyone who has used flash paper will know there is quite a strong burning smell so a ventilated room is a good idea.
Playing with fire is something your parents told you not to do. Your parents were wrong. ®
NOTE - As much fun as shooting fire from one's limbs is, and as much as they might enjoy it, this product is NOT intended for children.