Renault Captur: Nobody who knows about cars will buy this
Sadly, this car is tous les bouche et aucun pantalon
---
Building to a budget? Not this time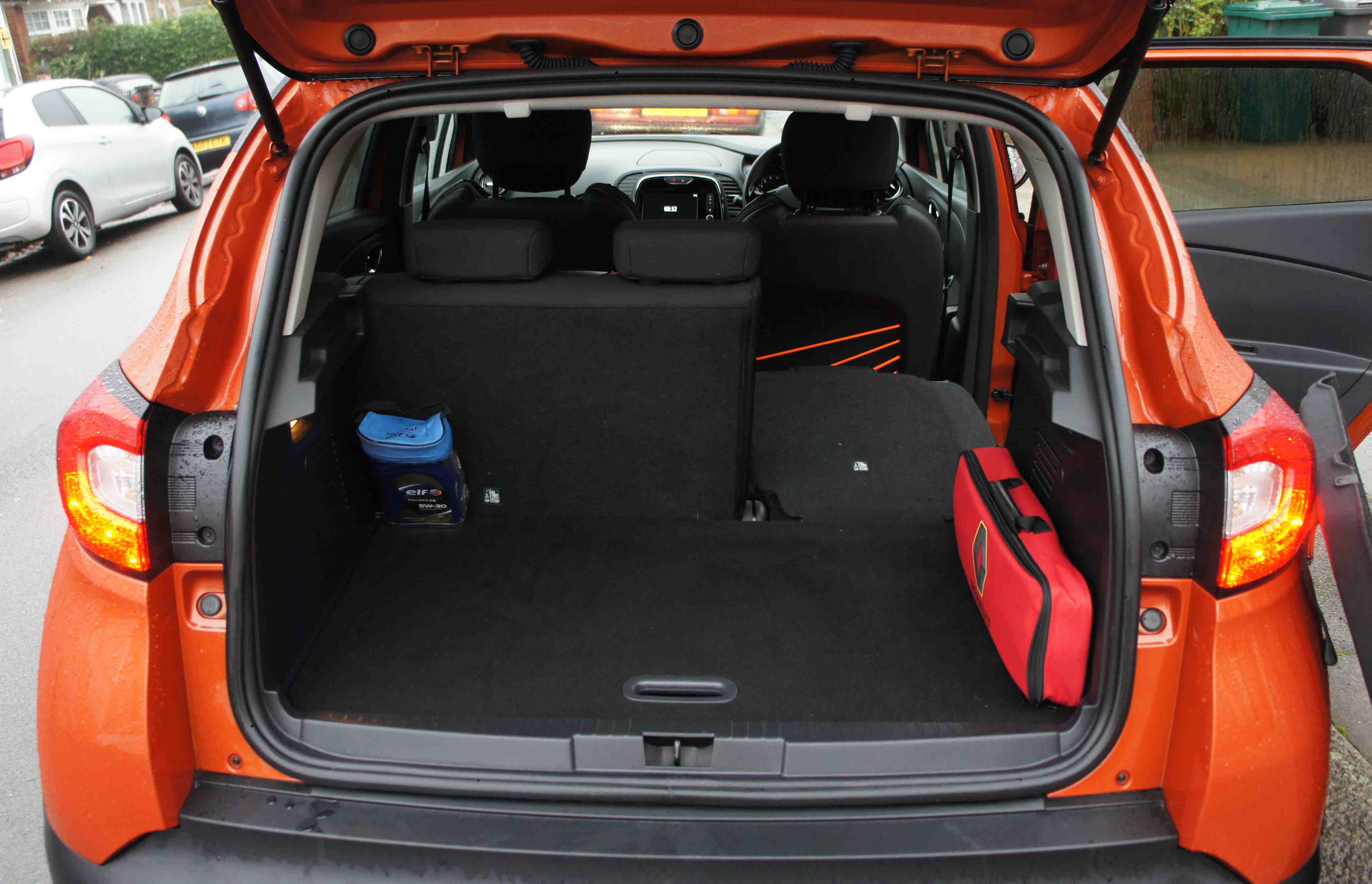 There's a lot of space in the boot, 309 litres according to the Renault website, and put the seats down and you get a shade under 100 litres more
Constantly trying to beat your Eco high score is fun for a while but if you want something you can drive like you stole it - look elsewhere.
Deep down this car is a Clio, but putting it on stilts has done it no favours. A tall, underpowered car is not something that has you looking for the perfect apex. It's been tuned for comfort so there is quite a bit of body roll, but it copes with rough surfaces well enough as a consequence.
That rice-pudding failing engine means there is no torque steer, and as you would expect if you push too hard it mollycoddles with understeer. There is stability control which cannot be fully disabled. The five-speed manual gearbox is decent enough though.
This is a "mummy car": the dashboard gives details of how many seatbelts are done up in the back and it's all about the way it looks. The bright orange bungee cord pockets in the back of the seats make a style statement, although quite how they will look after being scraped with muddy boots is left to the imagination. The seat covers unzip and can be run through the washing machine.
Headroom in the back is good, legroom less so. The height is more useful for cargo, and even with the seats up there is a lot of space in the boot, 309 litres according to the Renault website, put the seats down and you get a shade under 100 litres more. Suffice it to say it's plenty for the run to Costco.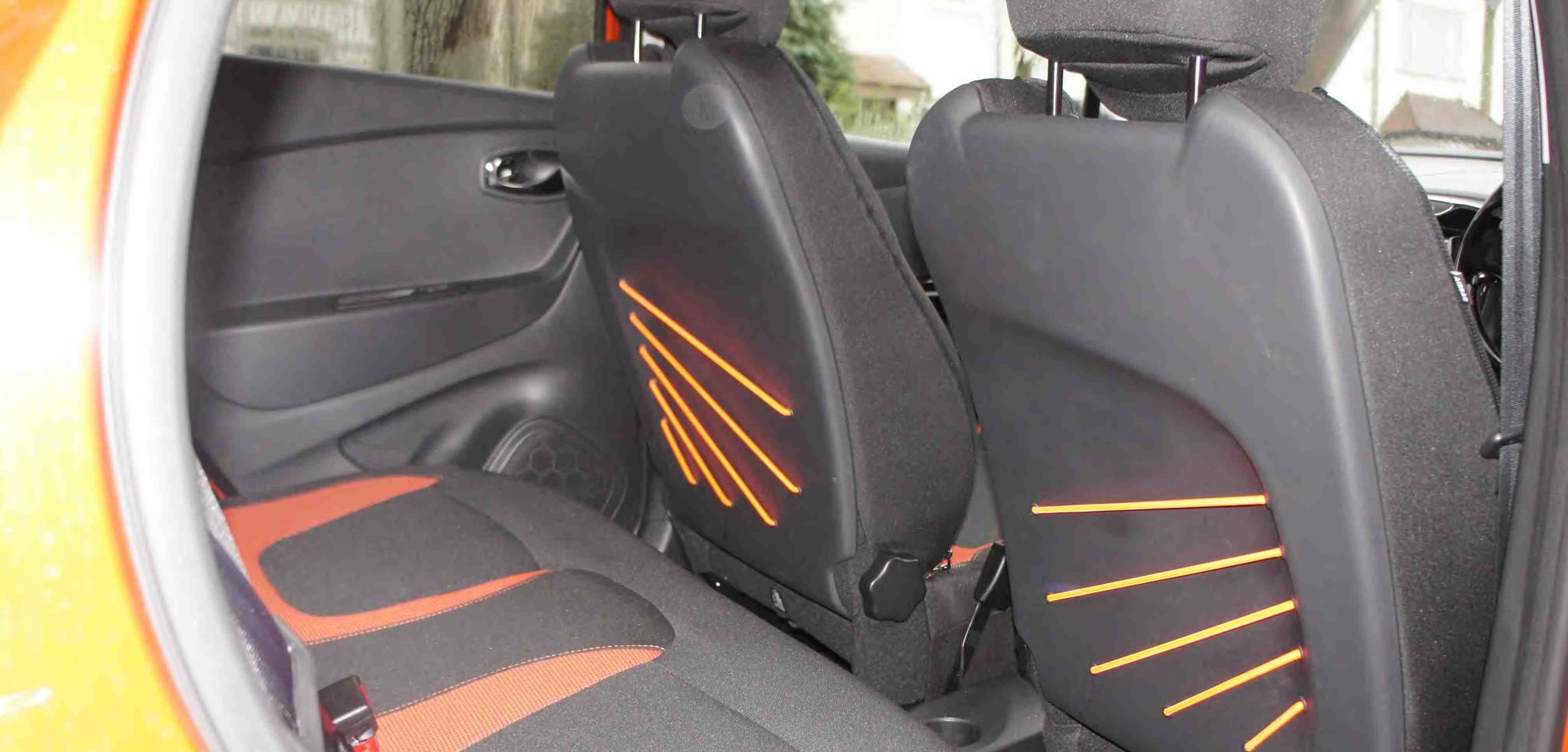 Headroom in the back is good, but the legroom less so, and the height is more useful for cargo
There is an art to building a car to a budget and with the Captur, Renault has failed. It's disappointing because the Twingo does such a good job of it. Plastics feel cheap although if my experience of buying spares from Renault is anything to go by they will be far from it.
One aspect which is particularly disappointing is the phone car kit. This has voice recognition but, like the engine, the processor is so underpowered it spends an age decoding what you have asked it. Watching the little processing icon is as tiresome as it is dangerous.
The audio quality of the car kit is also very poor, while I could make out what people were saying to me, they couldn't understand what I was saying, indeed it was too poor to use and I gave up.
At £16,595 there is a lot of competition in the trendy cross-over space, and you might look at the Fiat 500x, Nissan Juke, Peugeot 2008 or Ford EcoSport. However, if practicality rather than looks is the driving factor you can't beat the sliding doors on the Ford B-Max.
If the Captur was a laptop it would be a Chromebook, something with a quite sexy air and looks good, but which is underpowered, and while you look at it in the end you'll buy something else. ®