About 4King time: Panasonic finally reveals voice-control Firefox OS TVs
Plus full HD camcorders and home spycams
---
CES 2015 Panasonic today tore the wraps off Firefox OS-powered 4K TVs, high-def 4K camcorders, and home surveillance cameras, at CES in Las Vegas.
Julie Bauer, the appliance giant's consumer electronics president, said her conference keynote that the new gear will go on sale in 2015.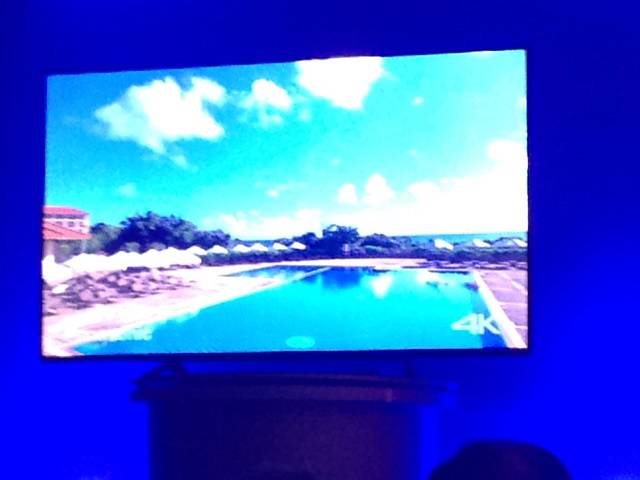 A Panasonic 4K TV
That will include Pana's new line of nine 4K TVs, most of which will sport Mozilla's Firefox OS – which has appeared in dongles attached to tellies, and is now being built into sets. Moz and Panasonic have been working together on the Linux-powered TVs for a year or more; the built-in software can be controlled by your voice, which will be particularly enjoyable to use if you like shouting at the screen. (Nothing like having a microphone in your TV, eh Winston?)
"We're excited about the collaboration with Panasonic to offer the first TVs powered by Firefox OS because it offers consumer and developers a customized and easy to use way to take their Firefox Web experience across devices," said Moz CTO Andreas Gal.
The ultra-HD TVs will be between 50 and 65-inches across, and range from the lower-cost 120Hz CX600 and 240Hz CX650 models to the CX800 range, and up to the CX850 top-end, such as the C6850. No pricing nor any exact dates were mentioned.
Pana also talked up its surveillance equipment, which will allow people to keep constant watch on what happens within their homes. The company said its home monitoring systems will have fixed up-front prices rather than subscriptions that rivals tend to offer.
You'll be pleased, we bet, to know that the surveillance gadgets use your home Wi-Fi to communicate, and you can use your phone while out and about to view what's being recorded from across the internet. You can add motion, window and door sensors, indoor and outdoor cameras, smart plugs and cordless handsets to your network.
And if overpowered TVs and stalk-at-home packages weren't enough for you, Panasonic can't wait to sell you what it calls "the world's first full HD" camcorders: the HC-WX970, HC-VX870, and HC-V770 models, which can record in HDR mode for people who like candy-colored home movies.
The cams can also connect to the internet to broadcast live via Ustream, or be set up as baby monitors. The HC-WX970 has two cameras so you can record your reaction to stuff you're capturing, and all three can use a smartphone cameras over Wi-Fi to record more footage, we're told.
The company added that in the coming months it will unveil 4K Blu-ray players. ®