This article is more than 1 year old
You like that E Ink book, huh? How about an E Ink HOUSE
Animated patterns painted on walls by ebook screen bods
CES 2015 Digital paper maker E Ink is looking to take its business into a new field – architecture.
The company, best known for its ebook screens, demonstrated at CES in Las Vegas a new tile material that would allow buildings to change color.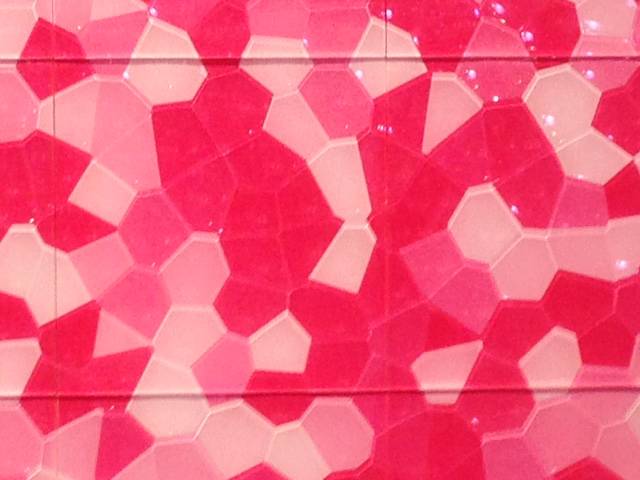 Each tile is comprised of smaller color-changing pieces
The tiles, made from acrylics and E Ink materials, are able to change colors and combine to perform simple animations. The tiles could then be linked and controlled by an embedded computer or a notebook.
To showcase the technology, the company built a pair of proof-of-concept installations. The first, a wall covered with the tiles, combines a number of small odd-shaped pieces that can individually change color to create animations.
A second installation uses a single screen placed as the top of a table. The unit is also able to change color and perform simple animations.
E Ink said the technology could make an attractive material for architects and designers constructing buildings or installations. The tiles are approved for indoor and outdoor use, and have a lifespan of more than one million transitions, potentially operating for years without replacement.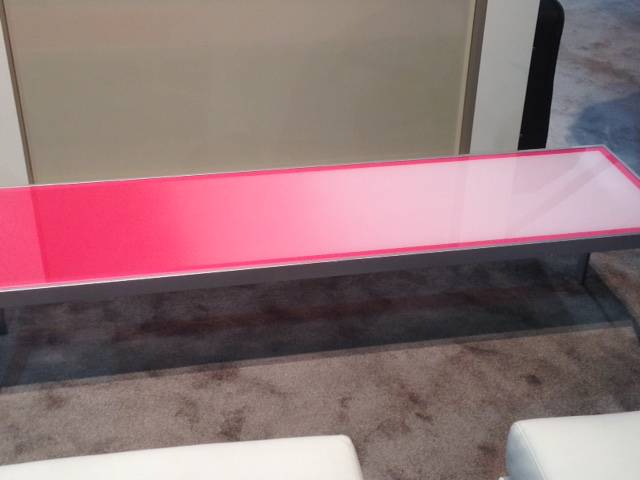 Also available in table-top form
Potentially, the tiles would be an alternative to LED panels for use in decorating buildings due to the low power consumption and durability of the materials. The company noted, however, that the tiles wouldn't be well suited for digital signage as they lack the brightness and clarity of LED panels in those situations.
One should also probably not expect to see the tiles hit the open market any time soon. E Ink says that the technology is still in its prototype phase, with the shown installations being merely proof-of-concept designs.
Still, we can imagine that the tiles could one day make for some very colorful office buildings, and a frustrating time for anyone trying to get directions. ®