This article is more than 1 year old
LOHAN sponsor Pulse-Eight: Supplier of hi-def TV to dogs
SPB's mutt pack applauds HDMI extender kit
It's fair to say that providing high-definition video to dogs was not a mission priority for the Low Orbit Helium Assisted Navigator (LOHAN) team, but when a certain Pulse-Eight answered our Kickstarter tin-rattling last year, we were suddenly presented with the chance to push the envelope of canine entertainment solutions.
UK-based Pulse-Eight describes itself as "one of the leading providers of bespoke solutions for users of the reference Open Source Media System: XBMC as well as other media platforms including, MythTV and Windows Media Centre".
Its kit includes the provocative HDBaseT Lite 70m HDMI Extender Kit, an "ideal budget solution for custom A/V installers and Home Theatre enthusiasts to project content over long distances without compromising audio or video quality".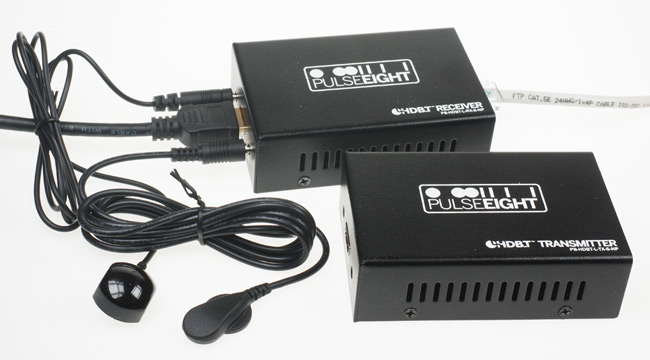 As well as magnificently stumping wonga for our audacious spaceplane mission, Pulse-Eight's head honcho Martin Ellis also kindly sent over one of these kits for our perusal.
The idea's pretty simple: you plug an HDMI source into a transmitter box, connect that to a remote receiver via CAT5e/6/7 cable, hook up your screen via HDMI and away you go. There's a two-way IR signal facility meaning you can use your remote at the receiver end, extremely handy if you don't fancy running up to 70 metres to press pause.
And so, just how to test this rig to greatest effect? Well, a couple of years back, the SPB's mutt pack - including Punch, Richard and Judy, immortalised in last year's LOHAN test flights - gained a deluxe wooden doghouse so extravagant that locals quipped it lacked only a jacuzzi, sofa and flat-screen TV.
We're still waiting on delivery of the first two, but can now announce that we have provided the dogs with a full televisual experience, albeit temporarily. Using a 30m Cat5 cable we were able to connect a distant Blu-Ray player to a suitable screen and pipe hot HDMI outdoors.
Here's my nephew Matthew Haines, on temporary secondment to the SPB, enjoying Straw Dogs with junior pack member Lulu on the doghouse veranda: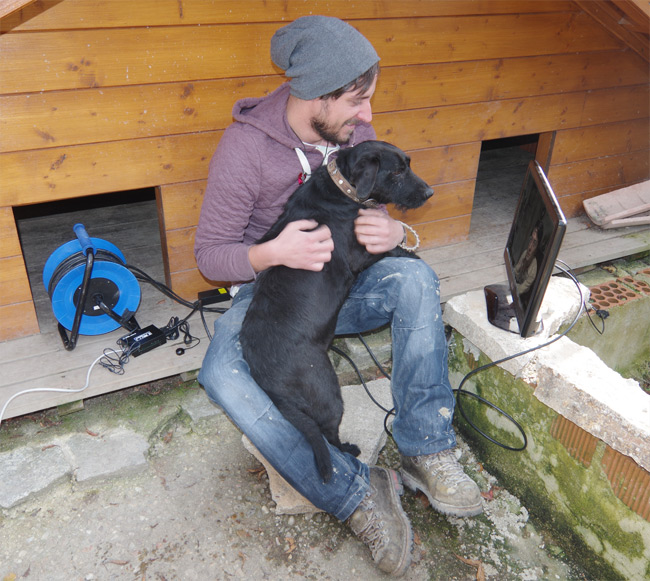 Sadly, as those of you who own dogs will have spotted, there's a major problem with offering this as a permanent fixture. That's right, the pack will simply fight over the remote and it'll all end in tears.
We're delighted to have proved the concept of canine HDMI, and pleased to report that Pulse-Eight's stuff works a treat, but have decided to put it to work for the mutt's human overlords.
Currently, the HDBaseT Lite is pumping the Blu-Ray box set of Breaking Bad from the living room to our upstairs workshop, so we can enjoy some quality viewing while tinkering with LOHAN's bits and pieces.
On the agenda for this summer is a new garden shed/workshop complex, so it seems likely that will similarly enjoy a feed courtesy of Pulse-Eight, for those moments where you just have to put down the soldering iron, crack a cold one and put your feet up.
We invite LOHAN fans to raise the traditional foaming ale to Martin and Pulse-Eight, both for their spaceplane support and provision of moving imagery to remote SPB locations. ®
---
---
More from the lovely LOHAN: