This article is more than 1 year old
Right, who feels like going to an Ofcom meeting? Anyone? Bueller?
Show 'em how 'public' feels about 'effective competition'
International co-operation needed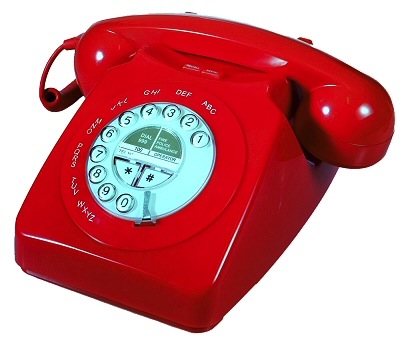 Ofcom has promised to make it easier to switch providers and harder for companies to make junk calls
Other Ofcom priorities include making it easier for people to switch phone providers and harder for companies to make junk calls. There is a promise to improve quality of service including repair times and we "will develop a consistent approach to reporting on coverage and quality of experience of mobile services that reflects real consumer experiences, and publish operator-specific metrics to inform consumer choices".
This "real consumer experiences" sounds suspiciously like a plan to use Rootmetrics and crowdsourced data rather than the "detailed signal strength information" the Department of Culture, Media and Sport told us Ofcom would be collecting.
The draft talks about Ofcom's role in future use of radio spectrum at the World Radiocommunications Conferences, given that the people working on 5G want 500MHz of contiguous spectrum, presumably for each operator, and that's going to need a lot of international co-operation.
What isn't there is international co-operation on standards for measuring performance, something Vodafone has talked about.
Something that poses all kinds of questions is a paragraph stating that Ofcom is "considering the potential benefits of modifying licensing arrangements for the appropriate use of mobile phone repeaters, in order to improve mobile coverage for citizens and consumers".
It continues: "Mobile phone, or cell phone, repeaters (also known as boosters, enhancers or amplifiers) are marketed as a technology to improve mobile network coverage. The use of mobile repeaters is regulated under the Wireless Telegraphy Act. It is currently unlawful to install or use this type of radio apparatus without a licence or exemption granted by Ofcom."
Dave Rogers from mobile security company Copperhorse told The Reg that "they're another form of middle-box that could be tampered with and compromised, in this case capturing the signal and re-transmitting it. It could therefore provide a more efficient way of capturing mobile transmissions which could then be decrypted by attackers using other tools - in a sense it could facilitate a reasonably sophisticated man-in-the-middle attack".
"The mobile network operator's base station equipment is typically physically secured, whereas consumer equipment isn't, as has been seen in the past with tampering attacks against femtocells," said Rogers.
"Repeaters would also potentially cause problems with normal operation of the network because the receive and transmit power would be at odds with what the operator and mobile device should be expecting. They could also create interference with other networks."
There are challenges for new broom Sharon White throughout the proposal. Not least because the budget has been cut. "Our 2015/16 Annual Plan builds on the efficiencies we have already made through our internal Expenditure Review Project," said the draft.
"We have identified some further efficiencies that we plan to make and we have set a budget of £114.3m to reflect this: a 4.5 per cent real-terms reduction in comparison with the 2014/15 budget," it concluded.
No wonder Ofcom wants to start charging networks for each phone number it owns.
Anyone with a view on the proposals is invited to a presentation. You can apply to attend on the Ofcom website. Your correspondent, for one, plans to attend. See you there? ®