This article is more than 1 year old
Police radios will be KILLED soon – yet no one dares say 'Huawei'
Why 4G is no solution for emergency services
You're not going to like the next bit
Unfortunately that company is Huawei, which despite constant protestations that it's not a backdoor to the Chinese government is still regarded with suspicion by anyone making strategic Telco decisions and has been described Michael Hayden, a former head of the CIA and the NSA as an "unambiguous national security threat".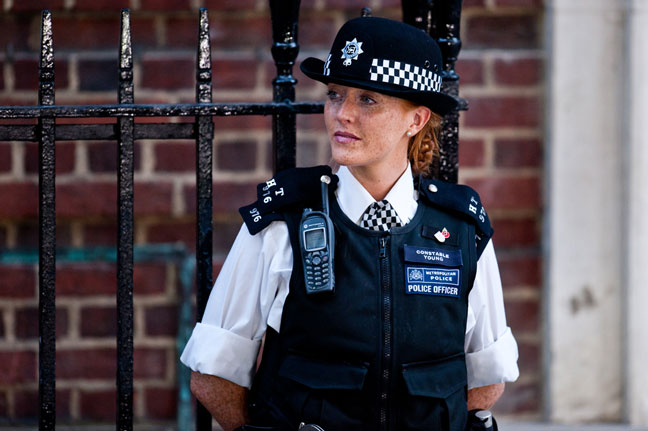 Could that chunky Motorola be replaced with Huawei kit? Fat chance. Pic: Shutterstock
It's unlikely that anyone who looks beyond the cost of implementation will want to risk giving our emergency services Huawei kit. Asked if it would worry him if the police were issued with Huawei devices Neyround said "Yes, I'd worry, I'd worry a lot".
The contract is a mess, it will be split into four areas or "lots" including a programme manager "delivery partner", a technical "user services" vendor, a mobile network operator responsible for delivering 4G and an "extension services" supplier for remote areas.
The rationale behind splitting the contract into chunks is part of central government's drive to "disaggregate" big contracts in order to increase procurement with smaller suppliers. A move away from the so-called "one throat to choke" model of the past with mega IT suppliers.
Yet for a contract as complex and critical as this one, major problems could arise from such in-built structural complexity.
For example, if a technical issue arises in any of the lots, who will now be responsible for yanking the supplier's chain? Under the previous contract any problems were Airwave's sole responsibility.
And while bids for the programme manager role in lot one are understood to be from some capable project management firms, they are not system integrators and will not be taking the role of co-ordinating all the moving parts.
This means responsibility for integration and control will now lie with the Home Office, a role it has sub-contracted to Airwave for over a decade and has little capability in delivering.
Talking to a number of people in the industry who don't want to go on the record, the consensus of opinion is that as the Airwave switch-off isn't until the other side of the election, it will get kicked into the long grass.
The Tetra system will be retained under an extension clause and while there are officially a number of bidders to take this on, only the infrastructure company Arqiva is really in the running. One expert told us: "This is such a high risk venture people are not going to be rushing forward." Arqiva has a taste for the politically dangerous.
That extension to Tetra will have to be quite a long one. It will need LTE to evolve into a service which can provide the features the fire, police and ambulance services require, coverage to be rolled out and then tested. There was 18 months of testing with Airwave before that went live.
We might see a contract for a replacement issued in 18 months, but the replacement service? No way. ®