This article is more than 1 year old
CES 2015: The good, the mad and the POINTLESS
Coming to a living room near you – yikes!
Breaking Fad Fresh from digesting the gadgets we got for Christmas, the thoughts of tech lovers everywhere turn to Las Vegas. Since it's CES, what happens in Vegas doesn't always tend to stay there, and the annual product-fest is awash with shiny, gleaming tech that could be destined for a living room near you later this year.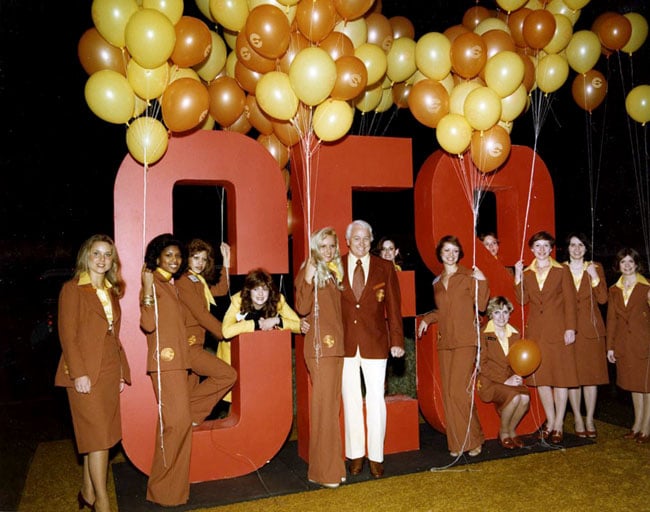 CES 1978 style: tech will come and go, but balloons never go out of fashion
As ever, alongside the shiny new tech, there's also a giant hairball of the sheer bonkers and pointless being coughed up as well, so with that in mind, it's worth pondering what's coming over the next few months.
OS wars – to sofa the slings and arrows...
One of the interesting things about some of the TV announcements at CES has been the prominence given to the operating system. Opera has been banging on about its platform and app store for televisions recently. Roku has teamed up with some small players to build sets around their platform, and now others are making a fuss about the operating system, following LG's leap into the fray with WebOS.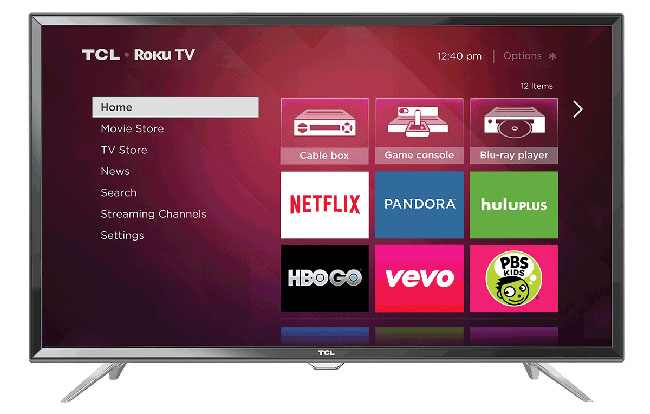 TCL Roku TV announced last year hits the high street in the US in 2015
Now there are Samsung sets that are running Tizen, and Panasonic ones with Firefox OS, while Philips, Sony and Sharp are all going with Android.
To be fair, Google's been trying to get something that works into the living room for a few years now; perhaps 2015 will turn out to be the year of both desktop Linux and a successful Google TV.
Frankly, of course, most normal people don't give a stuff about which OS their TV is using, and will continue not to as long as the salesman in the shop can answer key questions such as "Does it have iPlayer?" But, excitingly, this does open the world of living room tech to a whole host of fanbois who'll be able to infest comments sections arguing that one brand of TV is better than another because it's open source. So at least we have that to look forward to.
Size matters
Count those pixels! This may well be the year that 4K TV sets start to appear at slightly less than ridiculous prices – though I'd still suggest that you don't bother with one unless you have an absolutely pressing need to buy a brand new telly. Hopefully, none of the sets unveiled at CES will be lacking an HDMI 2 port, which is at least a start.
However, as I mentioned in my IBC report last year, the standards for broadcasting with UHD are still far from set. Some sets still lack actual HEVC decoders, and it's not clear just how much 4K content there really will be. Given that the size of many British living rooms suggests that you probably won't even notice the pixels unless you choose an absolutely huge set, perhaps for now the best thing to be said about UHD is that at least you don't have to keep it in the fridge.