This article is more than 1 year old
Eight pocket-pleasing USB 3.0 hard drives
Got a new laptop? Get your back up
LaCie Rugged Mini

Being light in your pocket is something that Lacie's Rugged Mini could never be accused of, as it weighs in at 250g – that's half a pound in old money. With this lump to lug around, there's no excuse for losing it.
Just like others in the Rugged range, the rubber shock prevention material surrounding the drive is finished in a particularly bright shade of orange, so it stands out like a sore thumb. Lacie claim that it can withstand a ton of pressure, is rain resistant and can survive a 1.2m drop, so that's kind of worth the extra weight.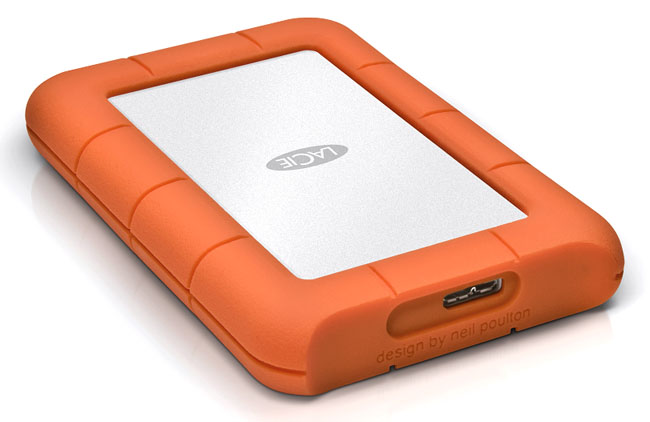 As you might have guessed from the name, the Mini is the smallest drive in the Rugged range with just three capacities: 500GB (two models, 5,400 or 7200rpm), 1TB and 2TB. The preinstalled software bundle isn't as comprehensive as some of the drives featured here: just Private-Public - password protection, Backup Assistant and an Eco-Mode utility.
LaCie's Rugged range of drives have been around for a while and it's easy to see why. This model relies on a Seagate ST1000LM024 HN-M101ABB HDD. Yes, it is expensive and may not be not the quickest drive here but it's built like a tank to survive abuse from life in the field.
Price
£90
More info
Lacie
Samsung M3

In that last round-up, I really rated the M3's predecessor the M2 and to be honest nothing much has changed. It's still an excellent all-rounder, looks the part with its stylish matte design, is pocket sized, performs rather well and is backed by a three-year warranty.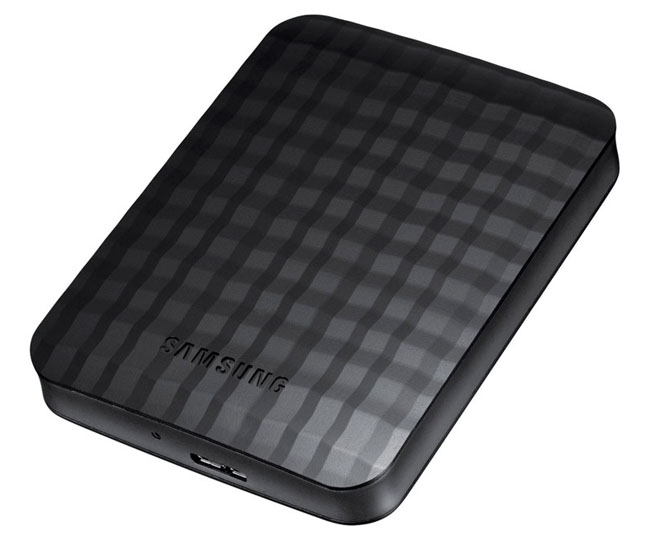 This time round, it's the second best performing drive here with Sequential Read/Write speeds in CrystalDiskMark of 119MB/s and 117MB/s respectively, which is only beaten by the Freecom XXS. Unlike the M2, the M3 actually comes with some pre-installed software. Auto Backup, Secure Drive and SecretZone. SecretZone is a useful utility as it allows you to create a password protected folder on the drive to hold any sensitive information you plan to store on it.
Equipped with Seagate ST1000LM025 HN-M101ABB HDD, it's a compact, stylish drive that performs well and is the cheapest in this round-up too.