This article is more than 1 year old
Eight pocket-pleasing USB 3.0 hard drives
Got a new laptop? Get your back up
Verbatim Store 'n' Go

Another drive that offers nothing in the way of fancy hardware protection, Verbatim's Store 'n' Go USB 3.0 drives are available in a number of different ranges in both capacity and colour choice. There is the Ultra Slim (500GB only), Colours (500GB, 1TB,2TB), Executive (500GB, 750GB, 1TB) and For Macs (500GB).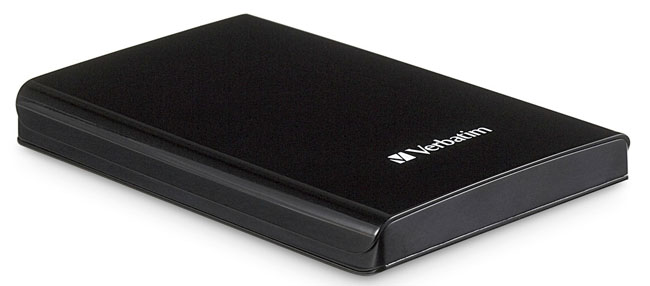 The one I'm looking at here is from the Colour range, a Silver job but there are nine other colours to choose from in the 1TB range. Drop down to 500GB and you have a choice of 12, go up to the flagship 2TB drive and there's just one - Black.
Verbatim includes a copy of Nero BackItUp Essentials (which only supports Windows OS) on the drive along with Green Button energy saving software (which has three sleep settings) plus formatting and erasing utilities.
A solid performance over wide range of drives to suit both budget and capacity needs. This 1TB model relies on a Toshiba MQ01ABD100 HDD, and if you opt for the Executive range, you'll get 256-bit encryption too.
Western Digital My Passport Ultra Metal Edition

If you want a pocket sized drive to whip out at meetings to impress then Western Digital's Ultra Metal is the one to choose. If you want to make even more of a statement go for limited edition 10th Anniversary version which has a gold finish and was released to celebrate the tenth anniversary of the company's My Passport drives.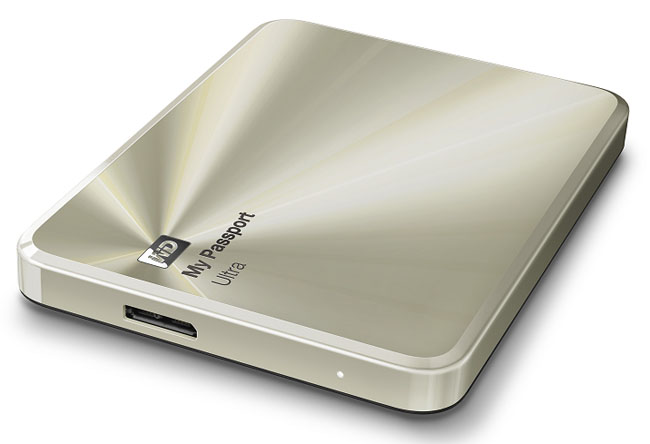 For the Ultra Metal models WD has replaced the standard plastic top enclosure with aluminium one which has a radial design finish – very swish. If the gold of the 10th Anniversary one is a bit too flash for you then the standard ones come in a dark blue or silver.
The basic WD SmartWare package comes preinstalled which offers file and/or folder backups, automatic, continuous or scheduled backups. Upgrading to SmartWare Pro, which gives some extra features is an additional cost.
Equipped with a WD WD10JPVX HDD, it's stylish and quite nifty too, even with its smart metal case it still weighs less than the Lacie Rugged Mini. ®