This article is more than 1 year old
Latest NORKS Linux and Android distros leak
They've gone TOO FAR this time with Mac OS and Angry Birds ripoffs
The latest copy of North Korea's in-house Red Star Linux has leaked to the internet and it looks a lot like OS X, computer science graduate Will Scott says.
An unnamed source contacted Scott ahead of his talk on Red Star and North Korea computing at the Chaos Communications Congress last month and shortly after published the distro online.
Scott said the distribution (downloadable ISO and instructions) was not widely used outside of the utilities sector with Windows XP being the most common among individuals.
"I didn't really see anyone using Red Star, my gut feeling is that it is mainly used by industrial companies," Scott said.
"It looks very much like Mac, a lot like Mac. It's like someone got a copy of OS X and was told to make something that really looks like it."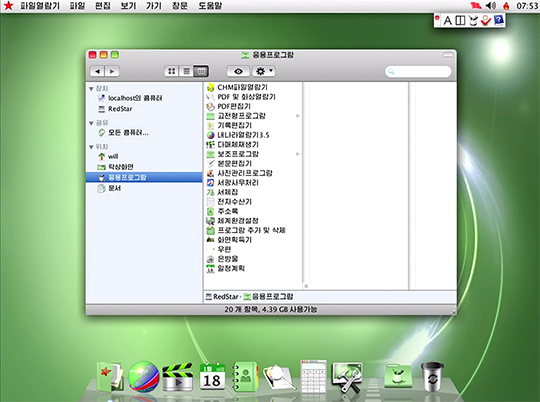 Red Star
The University of Washington computer science graduate spoke of his second trip to North Korea where he taught Linux, Android and databases to male students.
He detailed the dirt-cheap Red Star Linux system which contained a modified version of the Firefox browser dubbed Naenara and an Apple-like Mail client renamed Carrier Pigeon.
Root access was denied by default in the operating system but unsigned software could be installed through an apparent error using the Software Manager app, or an RPM package crafted by developer RichardG who detailed hints about overcoming the operating systems' configuration restrictions including outgoing ports.
Scott also purchased a North Korean Android-based phone and tablet showcasing some of its more bizarre features. The tablet sported a large external analogue TV antenna along with the complete writings of deceased leader Kim Jong Il which he noted were securely stored on the device such that it could bot yet be extracted.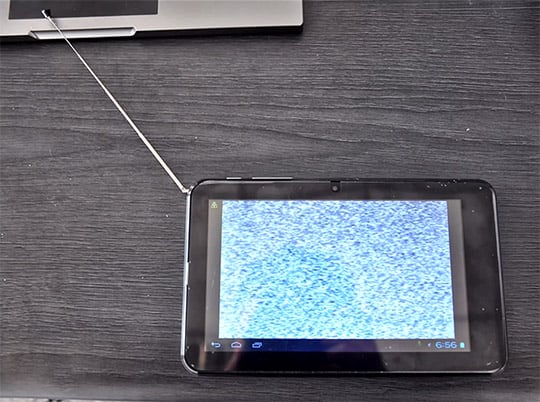 North Korea's tablet with antenna.
It also contained a cyberwar wallpaper by default and a slightly modified version of Angry Birds.
North Korea's app store took physical form with punters requiring to visit a shop to have applications loaded. Functions like ADB were disabled on the devices but it was still possible to use some push commands.
Scott along with graduate students and professors had unfiltered access during his time in the country with online activities logged through a campus-level proxy.
Readers should exercise caution when running the OS. A demonstration of Red Star can be viewed 10 minutes into his presentation. ®