An e-reader you HAVEN'T heard of: Cybook Ocean 8"
Authentic ebook experience – down to the rubbish browser
---
Content management
There is a web browser hidden away that is primitive, hampered by keystroke delays and well worth avoiding, as are just about all e-reader browsers, truth be told. So whether I can recommend the Cybook Ocean depends upon the availability of English content elsewhere...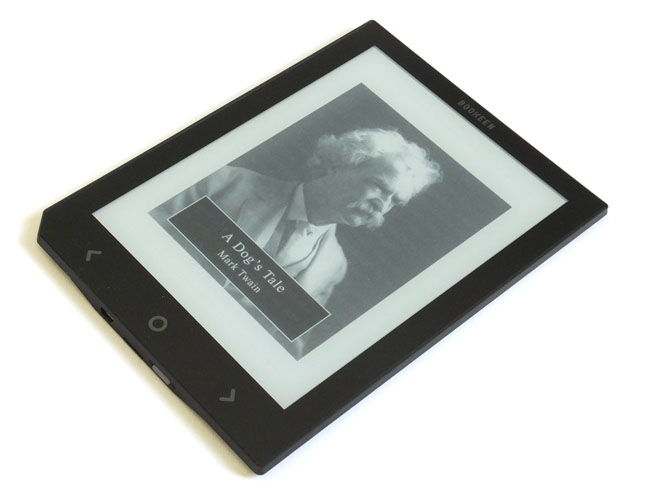 Content is out there even from competitor book stores
In theory, any ePub vendor that supports the ADE 4 format should be able to provide content that is readable on a Cybook device. Ironically, this means that one of the best providers of content for Cybook devices is the Kobo bookstore. Waterstones is another, along with UK local libraries and many online services that are also ADE compatible.
I downloaded a novel that I had purchased for review on a Kobo and it loaded fine via the same ADE account used on the Cybook Ocean. I have had no problems downloading content from any ADE-based vendor or lender onto the Ocean via my MacBook Pro, though unless you are an unashamed Mosaic nostalgist, I wouldn't attempt to access a third party site via the onboard browser.
So is it any good? If French is your first language and you own a large pile of long PDF files, it is probably the best option available.
However, if you're likely to be using the onscreen keyboard for keyword searches or book hunting from the browser, then its delay is unacceptable in 2015, and would keep even the most sluggish typist waiting. The Ocean would seem to require a RAM upgrade and/or some better coding.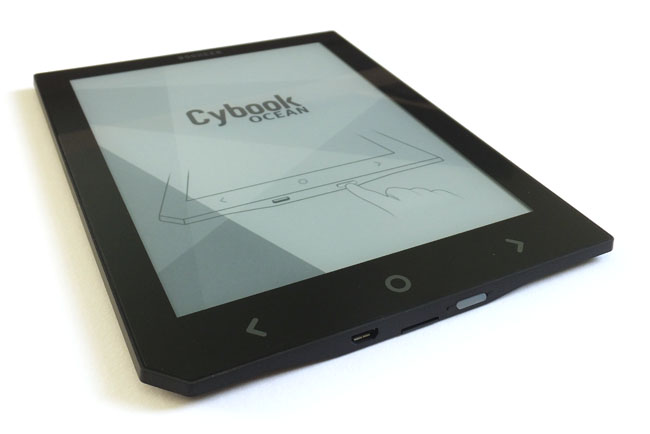 The 8-inch screen involves some compromises but it's probably the cheapest you'll find at this size
The Reg Verdict
I'm no stranger to Bookeen. My first e-reader was a Cybook Odyssey, which, while quirky in places, stood the test of time. Yet I have been rather spoilt lately with the Kobo Aura H2O e-reader and despite the decreased screen acreage and inept PDF handling, it has a higher resolution display and consequently the general reading experience on the Kobo is vastly better for the same price.
Although Bookeen has put together an attractive design it has not backed it up with appropriate hardware for its size and performance or even an English language book store. As an 8-inch e-reader, the Ocean is virtually in a class of its own for the price... but it lacks refinement. ®

An e-reader you HAVEN'T heard of: Cybook Ocean 8"
Affordable 8-inch e-reader with a 1024x768-pixel front lit display, 4GB of storage, micro SD expansion, Wi-Fi and a 2100mAh battery for a month of use between charges.